One of the gravest errors of much of the conservative movement was to see a disconnect between the Gramscian marched institutions and the "normalcy" of society, at least as they experienced it. With that came the foolish idea that "it couldn't happen here" because superficially people all seemed to agree with "normalcy" and the assumption that   nothing could undermine that "common sense" normalcy such that all one had to do was stand up and "fight" against an allegedly weak opponent who was thought to have not been able to take down the sheer power of "normalcy".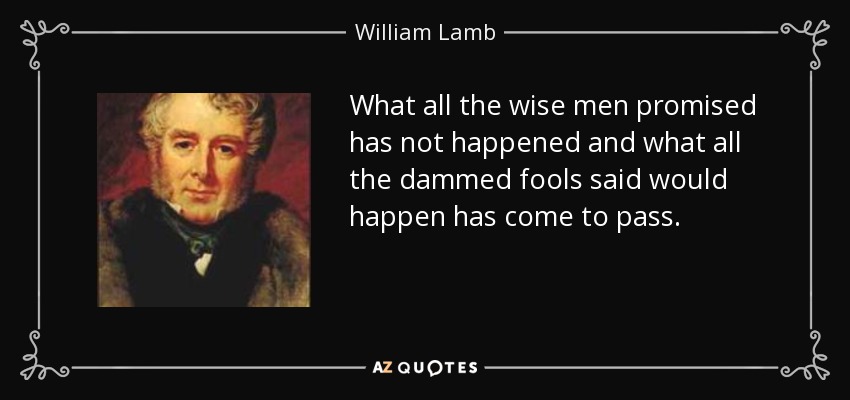 People who deluded themselves into thinking that if the Leftist transformation ever became manifest, that is would be led by "Berkeley Bolsheviks", chaotic mobs, and "soy boys" who would be easily defeated by the magically self organizing "real Americans" with widespread and unequivocal support (and without foreign intervention to boot) has been shown to be a fantastical pipe dream.
The framework and pillars that led to America were undermined while the thinning veneer of "normalcy" camouflaged the fundamental transformation of America which has already occurred. The reason that the "what have conservatives ever conserved" crowd whines about "preemptive surrender" and flail around thinking that if we only fought we'd win is because they haven't noticed that, aside from the occasional instance of the Left jumping the gun, they Left do not openly move unless they've already won; they are Fabians who prepare and when they move, they simply toss aside that veneer of "normalcy" and present a "new normal" that fits perfectly upon the new cultural framework, upon which the old "normal" can no longer be fit or even placed upon.
This is why is should come as no surprise that the death of George Floyd was not so much a fuse that set off a chain of explosions, but a trigger to uncover what was already there, much like a Manchurian Candidate being shown the Queen of Diamonds: America is the Manchurian Candidate; George Floyd is the Queen of Diamonds.
"The Left does not work overtly. They do not fight openly or honestly. Through the Gramscian March, they've taken over institutions of power. Working with fellow-goers to slowly and fundamentally trans form the basis upon which America, and more broadly Western Civilization. Rather than directly change the outcome, what we experience and are familiar with, they change the basis of our assumptions such that what for some may seem like a crazy and radical change, is accepted because it is framed in such a way as to conform with the new cultural assumptions people have been fed slowly and incrementally over decades.

"In a way, people have become Manchurian Candidates. They seem like they would be in opposition to the craziness and new Progressive fundamentally transformed values, and will even often say they oppose the Left's stances. However, once the change in fundamental values has percolated enough through society, the Left provided the right trigger, a 'queen of diamonds' of some sort, and suddenly people fall in line with the new approved correct stances."
Perhaps this is just another example of the Left jumping the proverbial gun, but if by chance it is and there is still time, we must acknowledge what the Left is truly pushing for and how they are doing it. They have supplanted the American narrative with their own, and those who wish to seek to restore that great American narrative must learn to understand what it was beneath the surface and renew that in language and ways of thinking that are now so alien to so many.