The conflation of the terms "gender" and "biological sex" concomitant with the term "gender" as being something separate and distinct from biological sex, has led to the existence of biological sex being dismissed as a "social construct".  Free of any ties to reality, "gender" is not limited by the biosocial binary of sex.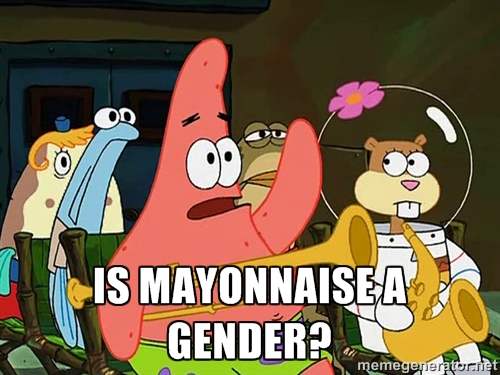 Nonetheless, "gender," when used as a synonym for biological sex, it is untrue to say that there are more than two "genders":
"Male and female. There is a penchant in left-leaning academia to distinguish between gender and sex, but the distinction is sophistry. Sex refers to biological differences between men and women, and gender refers to cultural or social differences between men and women, but since the vast majority of social differences are rooted in biology, it's a bit of a moot point.

"The promotion of the idea of multiple genders is part of a larger, liberal project to engage the chaos and destruction of anarchy. Why the left wants to do this is difficult for me to understand. Base hedonism? I don't know. But the central idea is this: the insistence that there are more than two genders prioritizes feelings over facts. The simple fact that some people feel confused over their identities doesn't change the fact that there are only two genders, any more than the existence of people born with out legs or who have had legs amputated proves that humans are not bipedal. The left insists it does.

"Feelings > facts

"The actual individuals who embrace this kind of nonsense cannot see this, of course. They are also literally incapable of thinking critically. The wildly left wing college campuses are designed as propaganda factories that deliberately and consciously impair student's ability to examine issues with their full critical faculties engaged.

"In the liberal arts, of course."
And how!