The gunman who is responsible for the death of two innocents during the Sydney siege was a "Muslim Cleric & Peace Activist" who displayed an Islamic flag during the siege, and openly sides with the Islamic State, demanded the flag of the Islamic State, and even went so far as to demand recognition of the siege as an attack by the Islamic State.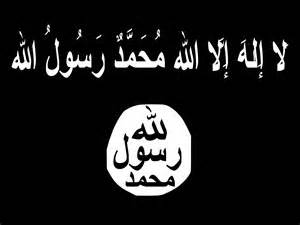 That the gunman was a known danger was failure enough, but Australian Prime Minister Tony Abbott has declared that the Islamic State doesn't have anything to do with Islam, and thus the siege had nothing to do with Islam.
One is free to argue that the gunman's and the Islamic State's view of Islam is "not true Islam."  But it is at best disingenuous, at best, so say that forces that declare themselves an Islamic State, who want to impose their view of proper Islamic Law, and openly declare that they are fighting for Islam, while waving a flag with the statement of Islamic faith AND the Insignia of the founder of Islam, somehow has nothing to do with Islam.