Social Justice warriors know that the revealed truth is that eeevil racists Whites don't care about girls being kidnapped unless the girls are White.
A few examples: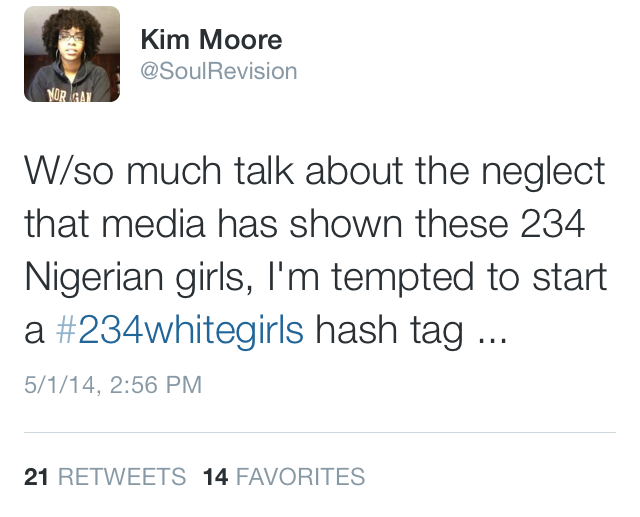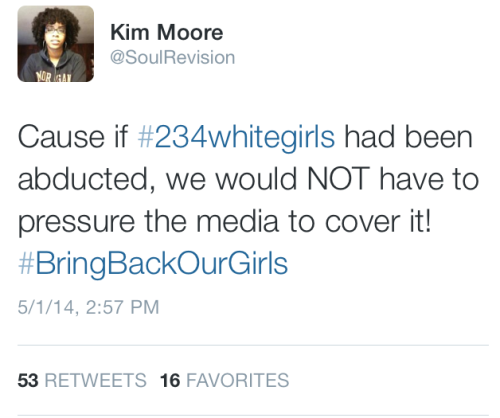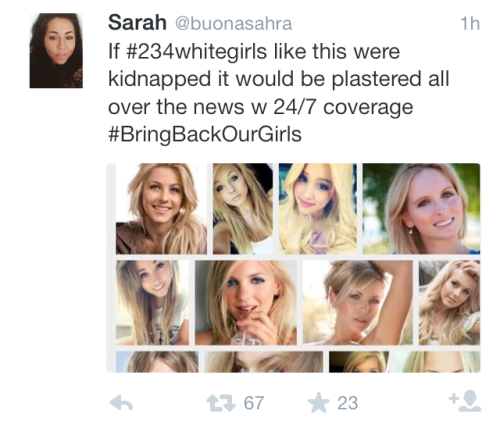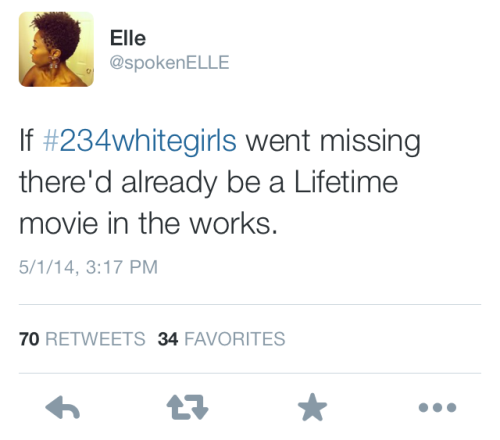 Of course, the media has been covering it.
But would they be covering it more if Muslims had kidnapped hundreds of young girls, as these Social Justice warriors are implying?
The fact that they were unaware of the Rotherham schoolgirl sex abuse scandal… which their fellow Leftists aided and abetted by silencing accusers… answers that question.