With one day left of early voting, Republicans have increased their lead every day of early voting so far, and currently stand at 18,542 out of 230,904 early votes, 3775 out of 34,154 returned absentee ballots, for a total of 22,297 out of 265,058 votes cast so far. 19% of registered voters have voted so far. The Republican voter lead of 8% is 13% above their statewide voter registration deficit of 5%.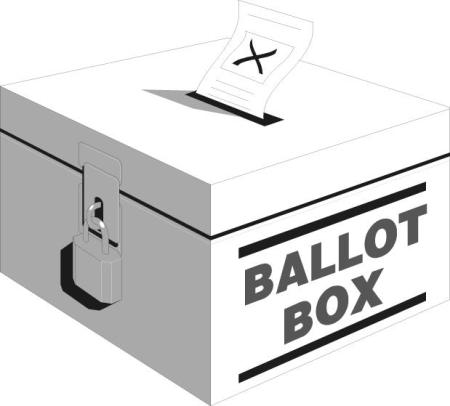 In Clark County, the Republicans lost in early voter turnout for the second day. If they loose for a third day in a row, the Republican tsunami might be blunted; but the Republicans retain a lead in early voting and returned absentees, and it is unlikely for the Democrats to reverse that in only one day of early voting. Election day tends to be better for Republicans than early voting, so it remains to be seen if that remains true, or if the Democrats are finally organizing and do much better on election day.
Also of note, not only is the last day of early voting Halloween, it is also Nevada Day, which is a holiday in Nevada. The Republican's early vote lead had dropped by over 100 votes from two days ago, from 2336 to 1255. However, the Republicans bounced back with absentee ballot returned, increasing from 255 to 299. This leaves the Republicans with a voter lead of 1554 with one day left of early voting. Their 1% lead is 14% over their registration deficit of 13%, which is in contrast to the 7% lead the Democrats had in 2010. Voter turnout is 66% of what it was in 2010.
The Democrats regained the lead in early voters in the heavily Democrat Clark County portion of the 4th Congressional district… by 376 early voters. The Republicans still have a four digit lead in the rest of the district, leaving them with an overall lead in the 4th Congressional district. The Republicans also retained their leads in two of the three Commission Districts seats, F and G, up this November. Republicans also lead in three state Senate districts needed to retake the state Senate (SD08, SD09, SD20) by increasingly sizable margins.
Republicans also continue to lead in a majority of Assembly districts. In Clark County the lead in seven districts that Democrats won in 2012, which would be enough to take over the Assembly outright. Additionally, Republicans have an early voter lead in AD12 a scant four votes, where there is no Republican candidate, but features the Democrat against an Independent American Party candidate. Republicans lost their early voter lead in AD08, where they now trail in early voters by thirty. However, these numbers do not include returned absentee ballots, which also tend to skew Republican.
With Republican leading in votes in those eight Assembly districts that Democrats won in 2012, Democrats are behind in every single seat they won in Clark County with less than 60% of the vote. If we extrapolate this dividing line to the four Assembly seats in Washoe county held by Democrats, we find that three of the four Assembly seats in Washoe county that elected Democrats in 2012 were won less than 60% of the vote. Combined with the eight seats from Clark County, the Democrats could lose up to eleven seats to the Republicans, and perhaps even an additional seat to an Independent American Party candidate. Additionally, though the Democrats have an early voter lead in AD10, the Democrat has been ruled ineligible, and if the Republicans win the Assembly outright, they could choose to seat the Republican as the legitimate candidate with the most votes cast for them.
In Washoe County, which has voted for the winner in every statewide race since 1998 (When Harry Reid defeated John Ensign by less than a thousand voted), the Republicans' lead has grown to 5996 early voters and returned absentee ballot out of 53,181 or 11%, in early voters and absentee ballots.
Clark County makes up 63.1% of early and returned absentee votes so far, with Washoe being 20.1%, and the rural counties with 16.8% of the vote.