Another "quick takes" on items where there is too little to say to make a complete article, but is still important enough to comment on.
The focus this time: Logic + Being White + The Integrity of the Vote = Raaaaaaacism!!1!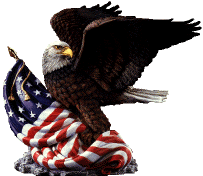 That the race-obsessed Progressives have long held a death-grip in education via their "long march through the institutions," but the utter hate and insanity of the educational establishment is rarely shown to the public at large.  One of those occasions, though, was the "National White Privilege Conference":
"'Teaching is a political act, and you can't choose to be neutral. You are either a pawn used to perpetuate a system of oppression or you are fighting against it,' [former high school English teacher Kim] Radersma said during the session. 'And if you think you are neutral, you are a pawn.'

"She said educators need to challenge the system, otherwise they are giving in to white supremacy. Radersma also argued the first step is realizing that all white people are carrying the signs of oppression.

"'Being a white person who does anti-racist work is like being an alcoholic. I will never be recovered by my alcoholism, to use the metaphor," Radersma said. 'I have to everyday wake up and acknowledge that I am so deeply imbedded with racist thoughts and notions and actions in my body that I have to choose everyday to do anti-racist work and think in an anti-racist way.'"
The purported goals of "tolerance," "racial equality," and "diversity" are, and always have been, lies used to gain control.  It is clear that these lunatics consider the "enemy" to be an inferior, if not outright evil, group that must be dealt with in order for the non-racially diseased to be free.
Is that insane?  Ja Wohl!