Venezuelan President Maduro is taking an increasingly naked dictatorial role, going to far as to end democracy as it is of no further use to him, and seems hellbent on destroying his own country.
Not to stopped at merely running out of medicine and toilet paper, Maduro has instituted rolling blackouts and a "two day" work week.  Why a two day work week?  Because not only have they run out of money, but they can't even afford the cost of printing new hyper-inflated cash!
"In a tale that highlights the chaos of unbridled inflation, Venezuela is scrambling to print new bills fast enough to keep up with the torrid pace of price increases. Most of the cash, like nearly everything else in the oil-exporting country, is imported. And with hard currency reserves sinking to critically low levels, the central bank is doling out payments so slowly to foreign providers that they are foregoing further business.

"Venezuela, in other words, is now so broke that it may not have enough money to pay for its money."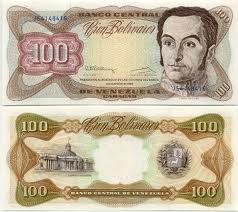 Venezuela has the largest proven oil reserves in the world.  It is a testament to the failure of socialism that a country so rich in resources can be so badly managed that they are on the precipice of total collapse.
Maduro has gone so far as to change the Time Zone that Venezuela is in to minimize the impact!
At least they can drown their sorrows in beer… oh wait…
The largest private Venezuelan company and producer of 80% of the beer consumed here began to shut down its last beer plant on Friday, the latest deprivation in a country crippled by shortages.