Another "quick takes" on items where there is too little to say to make a complete article, but is still important enough to comment on.
The focus this time: You don't disagree with the Nomenklatura, are you Kulak?
First, a little mood music:
Carrying on…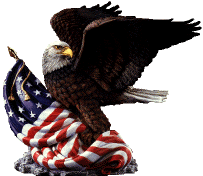 Who is responsible for fixing this mess that the Nomenklatura caused? Private property owners, of course!
"As the Bay Area continues to struggle under the weight of its homelessness crisis, officials and nonprofits are asking local residents to do more than hand out meals or donate spare change. They're asking them to open up their homes.

"Nearly 30,000 people are unhoused in the five-county Bay Area, and there isn't nearly enough room in the region's existing affordable housing developments. To fill the gaps, service providers increasingly are recruiting private landlords to take in homeless tenants. Some property owners are renting out entire units in exchange for agreements that the government or a nonprofit will cover the rent. Others are offering up spare bedrooms in their homes – sometimes in exchange for a small stipend, and sometimes as a purely charitable act."

You don't have trash, you have the Nomenklatura's recycling.
"Banana peels, chicken bones and leftover veggies soon won't be allowed in most California trash bins under a mandatory food recycling program designed to reduce greenhouse gas emissions from landfills.

"…

"Joy Klineberg, a Davis mother of three, puts coffee grinds, fruit rinds, apple cores and cooking scraps into a metal bin that sits on her countertop.

"…

"She usually puts a folded up paper towel in the bottom of the bin to catch any excess moisture that may drip from the scraps, but smells haven't been a problem."

What problem do the Nomenklatura not care about? Theives breaking into your car.
"A recent video of an auto-burglary on a busy San Francisco street shows just how commonplace it is and how residents have become inured to the situation.

"Tourist hot spots are popular places for car burglars. A recent smash-and-grab on Grant Avenue near Jackson Street in Chinatown took place within feet of bystanders. A driver gets into his car across the street, as the thief peers into the victim's car. Security video shows a pedestrian walking down the sidewalk and a woman trying to get inside a building, as the burglar looks around.

"The thief smashes the back window, steals two bags and then goes back for more – all while people nearby carry on.

"'It's out of control. We have people that are doing this – are breaking into cars in Nob Hill, then they go down to Fisherman's Wharf, then they come out here. Then they go to another part of the city and the police can't chase the cars, it's considered a misdemeanor,' said Alan Byard, a San Francisco Patrol Special Police Officer."
TTFN.