India, not wanting to limit itself in equaling New Zealand by declaring rivers to have human rights, has now extended such rights to… glaciers.
"An Indian court granted Himalayan glaciers status as 'legal persons'" on Friday in a new conservation strategy that seems to be gathering momentum quickly.

"Less than three weeks ago, New Zealand granted similar status to a river – the Whanganui. Just days later on March 20, India followed suit for the Ganga and Yamuna rivers. Now the Gangotri and Yamunotri glaciers as well as waterfalls, forests, lake, meadows and other environmental features in the area have all been granted legal rights as 'living entities.'

"…

"'The rights of these entities shall be equivalent to the rights of human beings and any injury or harm caused to these bodies shall be treated as injury or harm caused to human beings,' Uttarakhand's highest court said in its ruling".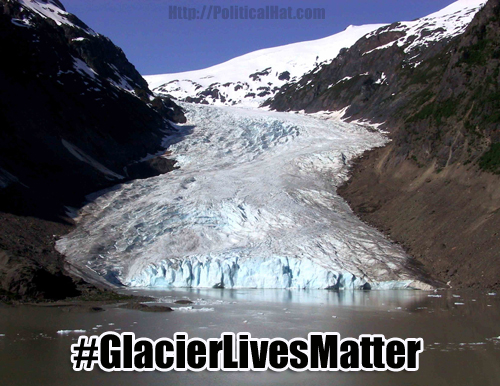 With an extension of human rights to a hunk of ice, it is only a matter of time before so-called anti-discrimination laws will allow people to be sued for misgendering glaciers…
Some mood music: