Former Vice-President Joe "Bad Touch" Biden is well known for his penchant for getting uncomfortably close to women and even young girls. This, of course, raises the question of what Biden thinks of young girls if said young girls were males. He gave a dictatorial reply.
Asked by a mother of a transgender child about what he will do to protect LGBTQ rights, former VP Biden says: "I will flat out just change the law." https://t.co/JEyTOkB6qk #BidenTownHall pic.twitter.com/fxg7AhKwHG

— ABC News (@ABC) October 16, 2020
Note that the woke "daughter [who] is transgender" is that peak woke age of eight.
Considering that not even anime girls are safe from Joe "Bad Touch" Biden, it is clear that anime "traps" (male characters who dress and even act like females and "trap" male characters attracted to what they think are actual females) will not escape his attention.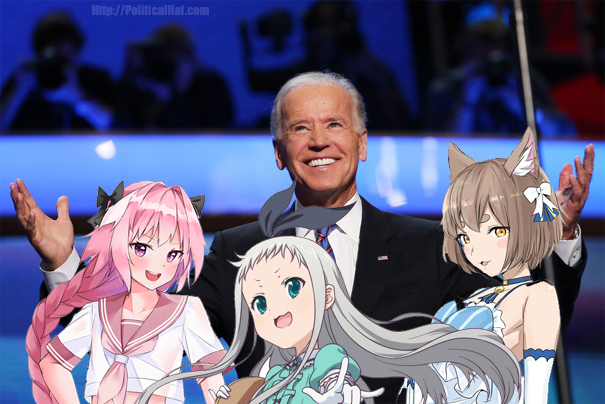 It's only a matter of time before he starts going after Monster Girls and even Catgirls!