Another "quick takes" on items where there is too little to say to make a complete article, but is still important enough to comment on.
The focus this time: "I didn't do it, you're lying about me doing it, and it's someone else's responsibility to fix it!"
First, a little mood music:
Carrying on…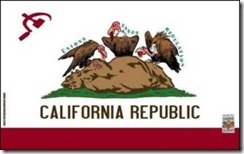 In November of 2020, California voted down an attempt to legalize racial discrimination.   Unsurprisingly the Regents of the University of California (who once were on the forefront of banning racial discrimination) voted to support discrimination… all while hiring a purported non-discrimination officer.
"Despite the university system's declared commitment to discrimination, however, one of the system's campuses, UC-Berkeley recently named Ohio State University's former interim Title IX coordinator Kellie Brennan as its new 'Executive Director of Civil Rights and Whistleblower Compliance.'

"According to a job post description, 'successful candidates' for the position 'should be experts in nondiscrimination compliance.'

"'Successful candidates should possess experience working in nondiscrimination compliance or allied field including the oversight of complex investigations of discrimination allegations or institutional violations of nondiscrimination laws and policies,' the description states."
If you traveled back in time and told George Orwell about this story, he wouldn't believe you.

The Rolling Stones sand "All the cops are criminals; all the sinners saints". The District Attorney of San Fransisco seems to agree, and will lie to in service of this view.
"Prosecutors at the San Francisco District Attorney's Office are being accused of withholding evidence in hopes of convicting a San Francisco police officer of excessive force.

"The NBC Bay Area's Investigative Unit has learned a criminal investigator for the DA's office, Magen Hayashi, testified Thursday that she was ordered by her own co-workers – attorneys inside the district attorney's office – to withhold evidence, and said she believed she would have been fired if she refused.

"District Attorney Chesa Boudin and his office did not respond to requests for comment.

"The allegations stem from the ongoing criminal case against San Francisco Police Officer Terrance Stangel, who is accused of unnecessarily beating a man with his baton more than two years ago.

"During her testimony, Hayashi told a judge she never disclosed the fact that she interviewed a witness who said just before Officer Stangel pulled out his baton, the man he struck could be seen beating a woman. In court documents filed earlier this week, Stangel's attorney, Nicole Pifari, argued Stangel's use of force was 'reasonable and lawful under the circumstances and existing law.'

"The officer's legal team has filed a motion to dismiss the charges based "prosecutorial misconduct" and "deceptive and reprehensible methods" used by the district attorney's office."

Demonstrating that California is a place fewer and fewer people want to live, California's "superintendent of equity" lives in Philadelphia… and runs his real business there.
"California's first superintendent of equity lives in Philadelphia and has a separate job there, more than 2,500 miles away from the schools he advises as one of the highest paid officials in the state Department of Education, according to records and interviews.

"Daniel Lee, a psychologist, life coach and self-help author, owns a Pennsylvania-based psychology firm and is the president of the New Jersey Psychological Association's executive board. He has also been serving as a deputy superintendent for the California Department of Education since July 2020, a role dedicated to the success of children of color that was originally backed by a foundation grant but is now funded by state taxpayers.

"State Superintendent of Public Instruction Tony Thurmond, who was instrumental in the hiring, has known Lee for more than two decades since they were social workers in Philadelphia and included Lee in his wedding party. The Education Department's nonprofit affiliate initially hired Lee without publicly posting the job that now pays up to $179,832, and Lee's 18-page resume shows no prior experience in California or relationships with school districts in the state."
TTFN.