It is increasingly being established in law that natural features such as rivers, glaciers, and Gaia zyrself are becoming legal persons that have a right to sue in court… or more accurately have someone else sue in court on their behalf, both internationally and domestically in the United States.
Now, such a legal recognition of rights has been granted to… Lake Eire.
"It started in a pub. A handful of people, hunched over beers in Toledo, Ohio, were talking about a water crisis that had plagued the city in 2014. The pollution of Lake Erie had gotten so bad that it had taken a serious toll on their lives. The government, they felt, wasn't doing enough to protect the lake. And so they wondered: What if the lake could protect itself?

"The idea they hatched that night ultimately resulted in a special election, which had the citizens of Toledo voting Tuesday on a very unusual question: Should Lake Erie be granted the legal rights normally reserved for a person?

"The measure passed easily, which means citizens will be able to sue on behalf of the lake whenever its right to flourish is being contravened — that is, whenever it's in danger of major environmental harm."
This raises an important question: If Lake Erie has the same rights as people, does this mean that Lake Eire now has a right to keep and bear arms?
Lake Erie now has the right to bear arms?

Awesome.https://t.co/Y6Gz4cmhjg

— Pradheep J. Shanker, M.D., M.S. (@Neoavatara) February 28, 2019
There is precedence for this, after all. Did not the Lady of the Lake not only possess the "assault sword" Excalibur, but transferred ownership without a background check?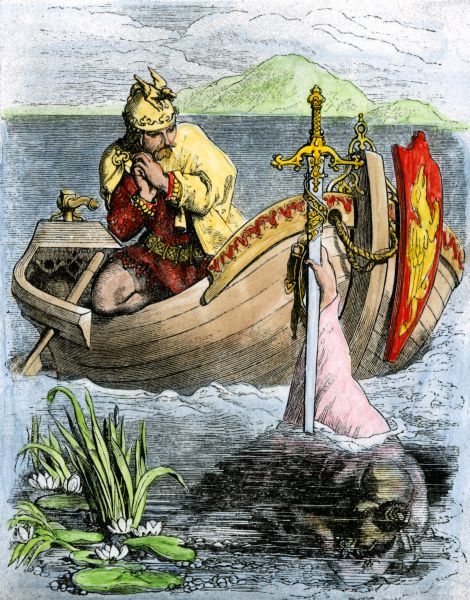 After all, if some water tart throws a sword at you or some moistened bint lobs a scimitar at you, isn't that their fundamental rights?
Or are you just a Gaia H8r who thinks this is all just some "farcical aquatic ceremony"?