Another "quick takes" on items where there is too little to say to make a complete article, but is still important enough to comment on.
The focus this time: Wokeness ain't the bricks in the wall, it is the wall.
First, a little mood music:
Carrying on…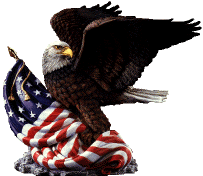 Nothing says "equality" like thinking of merit and achievement as tools of oppression.
"Thomas Jefferson high's principal, Ann Bonitaibus, told a concerned parent in an email that the school had received the National Merit certificates in mid-October, and that she had signed them within 48 hours. But the awards were not distributed by homeroom teachers until November 14, after the early application deadline had passed, the report stated. "Teachers dropped the certificates unceremoniously on students' desks," Nomani wrote.

"The report also states that Brandon Kosatka, the director of student services at Thomas Jefferson high, admitted on a call with the concerned parent, Shawna Yashar, that the decision not to inform parents of the National Merit awards and to inform the students in a low-key manner was intentional. 'We want to recognize students for who they are as individuals, not focus on their achievements,' Kosatka told Yashar, according to the report.

"Yashar found out about the school's decisions about informing students about their awards after she learned that her son was recognized as a 'commended student' for being among the nation's top 3 percent of students. 'Keeping these certificates from students is theft by the state,' Yashar told Nomani, who first reported the story in City Journal. Nomani's report was republished in the New York Post. Nomani's son graduated from Thomas Jefferson high in 2021, and she wrote that she learned that he was a National Merit commended student 'two years after the fact.'

Nomani reported that the decision by Thomas Jefferson high's leaders to delay the notification of National Merit awards comes as the school is implementing a new strategy of 'equitable outcomes for every student, without exception.' School administrators, she reported, have implemented an 'equitable grading' policy that eliminates zeros, and gives student a grade of 50 percent just for showing up. "It's a race to the bottom," Nomani wrote."

Out: Teaching math. In: Blaming Whitey.
"Dr. Julie Chancellor, Atherton High School's assistant principal, didn't even shy away from her objective in her presentation 'Racial Equity Work and Your Majority White Faculty.'

"Right there in black and white: Critical Race Theory

"Chancellor even cites the book Towards a Critical Race Theory of Education and the article 'Towards a critical theory of whiteness.'

"One slide includes a quote from author bell hooks (she doesn't capitalize her name) reminding white people, even the liberals, they're white supremacists: "When liberal whites fail to understand how they can and/or do embody white supremacist values and beliefs even though they may not embrace racism as prejudice or domination (especially domination that involves coercive control), they cannot recognize the ways their actions support and affirm the very structure of racist domination and oppression that they wish to see eradicated."

"bell hooks chose not to capitalize her name because she wanted 'to place focus on her work rather than her name, on her ideas rather than her personality.'"

The joy of teaching doesn't have to educating children in the three "R"s anymore… the joy of teaching is all about the teacher sharing [insert pronouns here] queerness.
"The Twitter account titled 'Nalo' stated, 'My students call me Professor Nalo because I prefer not to use Mrs. or Mr. in my classroom. I teach all subjects as a 1st grade teacher, but my favorite moments are always when my students ask about my queerness.'"
TTFN.