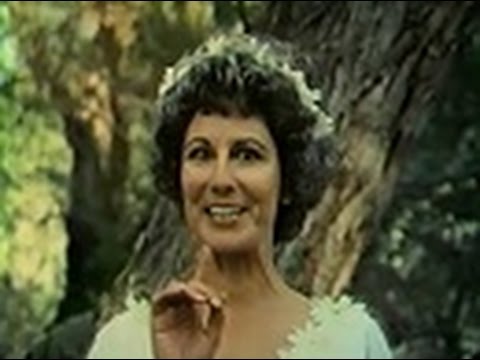 If you can't beat the evil Capitalists… join 'em. A British company has given "Nature" a seat on its board of director, or more specifically a guardian legally bound to represent Gaia.
"We've put our faith in Nature for almost 50 years, both in our products and in our ethos. But 2022 calls for a different approach than 1974. So we've re-written our constitution to give Nature a voice and a vote on how Faith In Nature is run.

"By making Nature a director of our company, we hope to make better informed decisions around topics that impact it. And let's face it, everything does. That's why this matters.

"We have faith in a future where Nature's rights are represented, and respected, in every business. So we're sharing our process in the hope that others will do the same.

"Watch our film for the 5 minute story or get technical with our Q&A below. If you'd like to give Nature a vote at your company, please leave your details and we'll be in touch."
Specifically, they are giving the seat to an activist group:
"The way we're putting this into practice is through the legal 'guardianship' model. Nature will be represented on the board through a proxy role whereby a human who is legally bound to speak on behalf of the natural world, acts on behalf of Nature (much as a guardian acts on behalf of a child in the courts of law). The presence of this representative for Nature will fundamentally impact how we do business and ensure that Nature has a voice and a seat at the table on major business decisions.

"To start us off, Nature will first be represented by Lawyers for Nature, one of the legal teams who helped us create this model and who advocate for Nature on a daily basis. This board representative will work in concert with a committee of environmental experts, to make Nature's case on all major board decisions. Going forward, the role will rotate and can be extended to any other individual legally bound to speak on behalf of the natural world.

"The core idea is for the interests of Nature to be represented in business decision making. This means that wherever decisions with an impact on Nature are discussed, Nature (through its 2 representative) should be present and involved in decision making."
This is a form of "stakeholder capitalism" where "impacted" groups have the same say as the actual owners, if not moreso. It is a woke crypto-Leftism where Leftist elites take control of corporations without needing nationalization or by formal government dictates.   Of course, this does not mean that it won't be made mandatory by government. After all, places like Germany mandate workers representatives hold nearly half of all board seats in larger corporations.
This is anti-capitalist and a taking from the actual owners who might not agree.
"Not only that, but board members are fiduciaries of the business with their duties owed exclusively to the corporation and its stockholders –not any outside constituency they might want to represent. And what responsibility would nature have toward the corporation itself? That's a nonsensical question, of course, because nature is not a conscious, moral entity.

"In actuality, the appointed proxy will merely be representing his or her own ideology and worldview. I mean, there would surely be a difference between the priorities I would further as nature's proxy on the board and those that might be advocated by, say, the hard leftwing environmentalist Bill McKibben. So, the board will merely decide the path it wishes to tread and appoint the proxy accordingly."
But no only is Gaia getting a seat on a corporate board, Gaia is getting an ambassador via the United States!
"As temperatures rise and habitats shrink, hundreds of thousands of plant and animal species around the world are at risk of vanishing.

"For the first time, the United States is designating a special diplomat to advocate for global biodiversity amid what policymakers here and overseas increasingly recognize as an extinction crisis.

"Monica Medina is taking on a new role as special envoy for biodiversity and water resources, the State Department announced Wednesday. She currently serves as the department's assistant secretary for oceans and international environmental and scientific affairs.

"The appointment underscores the Biden administration's desire to protect land and waters not just at home but to also conserve habitats abroad."
What a stupid time to be alive.
The complete Q&A from "Faith in Nature" can be read below:
Faith in Nature Appoints Na… by ThePoliticalHat