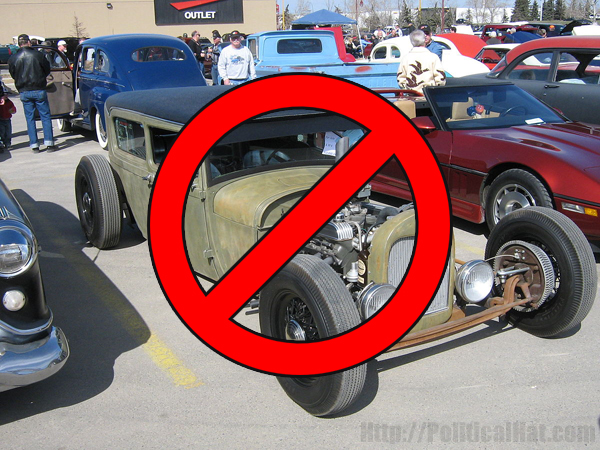 Two years ago, California Gov. Gavin Newsom signed an executive order to ban the sale of gas automobiles and trucks. That executive order is now being put into effect.
"California on Thursday is expected to put into effect its sweeping plan to prohibit the sale of new gasoline-powered cars by 2035, a groundbreaking move that could have major effects on the effort to fight climate change and accelerate a global transition toward electric vehicles.

"'This is huge,' said Margo Oge, an electric vehicles expert who headed the Environmental Protection Agency's transportation emissions program under Presidents Bill Clinton, George W. Bush and Barack Obama. 'California will now be the only government in the world that mandates zero-emission vehicles. It is unique.'

"The rule, issued by the California Air Resources Board, will require that 100 percent of all new cars sold in the state by 2035 be free of the fossil fuel emissions chiefly responsible for warming the planet, up from 12 percent today. It sets interim targets requiring that 35 percent of new passenger vehicles sold in the state by 2026 produce zero emissions. That would climb to 68 percent by 2030."
Newsom seems to have lost his step as California will not be the first state to ban gas powered automobiles. That dishonor lies with the state of Washington, which unlike California, has put it into statutory legislation with a full ban to go into effect in less than a decade.
"The State of Washington is poised to become the first state to ban the sale of new vehicles with internal combustion engines by the end of the decade.

"Governor Jay Inslee, an advocate of EVs, signed the bill after he previously vetoed an almost identical bill last year because it came to his desk with an amendment that would assess motorists for every mile they traveled on state roads.

"When, in a surprise, he vetoed the transportation bill in 2021, Inslee said, 'achieving a goal of 100% electric vehicles is too important to tie to the implementation of a separate policy like the road usage charge.'

"…

"The legislation makes Washington the first state to ban the sales of vehicles with internal combustion engines by the end 2030. It does include exceptions for vehicles weighting more than 10,000 pounds and for emergency vehicles."
What will the millions of people who live in rural, exurban, or suburban parts of these states do if they can't afford a hyper expensive electric vehicle?
As far as the Nomenklatura know, "who cares about the serfs"?