Another "quick takes" on items where there is too little to say to make a complete article, but is still important enough to comment on.
The focus this time: Dumbing down the kids for Social Justice!
First, a little mood music: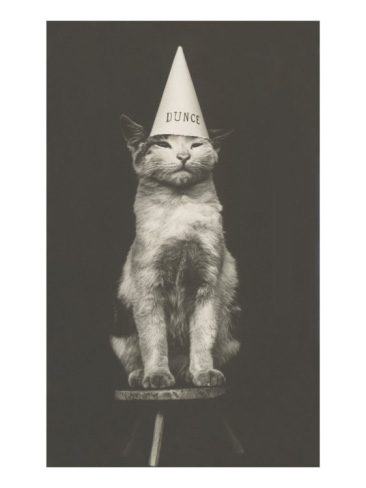 A diploma, even a high school diploma, used to be an indicator of achievement and ability.   Used to. But that isn't "equitable". To achieve "equity" and make everyone equal than everyone must get a diploma and that diplomas be made equally valueless.
"For the next five years, an Oregon high school diploma will be no guarantee that the student who earned it can read, write or do math at a high school level.

"Gov. Kate Brown had demurred earlier this summer regarding whether she supported the plan passed by the Oregon Legislature to drop the requirement that students demonstrate they have achieved those essential skills. But on July 14, the governor signed Senate Bill 744 into law.

"…

"Charles Boyle, the governor's deputy communications director, said the governor's staff notified legislative staff the same day the governor signed the bill.

"Boyle said in an emailed statement that suspending the reading, writing and math proficiency requirements while the state develops new graduation standards will benefit 'Oregon's Black, Latino, Latina, Latinx, Indigenous, Asian, Pacific Islander, Tribal, and students of color.'

"'Leaders from those communities have advocated time and again for equitable graduation standards, along with expanded learning opportunities and supports,' Boyle wrote."

Honors programs used to be advanced classes where the best and brightest could go beyond what regular classes taught in order to better realize their own abilities and capacities. Used to.   Now an "(un) Honors College" is being established as San Jose State University.
"Higher education honors programs have traditionally been designed to give high-achieving students a chance to push themselves further and deeper academically at the collegiate level, but in today's age of equity, one university aims to turn the idea on its head.

"San Jose State University is working to launch what has been temporarily dubbed the '(un) Honors College' as scholars work to design a model that best fits their vision.

"The effort aims to attract the 'region's BIPOC communities,' stated Senior Vice President for Academic Affairs Vincent Del Casino when he announced the undertaking last September.

"BIPOC stands for Black, Indigenous, People of Color.

"The large public university nestled in California's Silicon Valley already offers various traditional honors programs.

"The new program would not replace them, Del Casino stated, but instead push 'past historical conversations about honors education and toward a dialogue about how we create radical, new learning spaces responsive to and inspired by the complex and intersectional diversity of our local communities and our students.'

"'Maybe what we end up with doesn't have the word "honors" in it at all.'"

Nothing says "equity" like… racial segregation in schools!
"An Atlanta mom filed a federal complaint against her daughter's Atlanta elementary school after she learned that the school was separating students on the basis of race.

"In the discrimination complaint filed with the U.S. Department of Education's Office of Civil Rights, parent Kila Posey claims the principal at Mary Lin Elementary School, a K-5 school in the Atlanta Public Schools system, put a segregation policy in place because she thought it was best for all students.

"…

"Posey, who is vice president of operations for the parent teacher association, according to the school website, first learned of the separation after she contacted Briscoe to request that her daughter be placed in a specific classroom with a certain teacher. Briscoe replied by saying that would not work because the teacher's classroom wasn't for Black students, Posey claims.

"'She said that's not one of the Black classes, and I immediately said, "What does that mean?" I was confused. I asked for more clarification. I was like, "We have those in the school?" And she proceeded to say, "Yes. I have decided that I'm going to place all of the Black students in two classes,"' Posey said."
TTFN.