The drive to grant "rights" to nature and to allow "nature" to sue (via human environmental extremists, of course) to stop any type of development or alteration has finally, despite state preemption, gone to court in Florida.
"Backers of the newly approved Orange County Charter amendment granting legal rights to nature elements have sued Florida on behalf of five water bodies to stop a development in southeastern Orange County.

"Technically, two creeks, a marsh, and two lakes are the plaintiffs suing, along with 'rights of nature' advocate Charles O'Neal of Apopka.

"As allowed under a radical, untested legal theory dating to the 1970s, the Florida Department of Environmental Protection and a developer are being sued by Wilde Cypress Branch, Boggy Branch, Crosby Island Marsh, Lake Hart, and Lake Mary Jane, along with O'Neal, who is best known as president of the conservation organization Speak Up Wekiva.

"Proponents of rights of nature are saying the suit filed Monday in Florida's 9th Judicial Circuit is a big test case, not just in Florida, but nationally. It is the first-ever rights of nature enforcement case in the United States."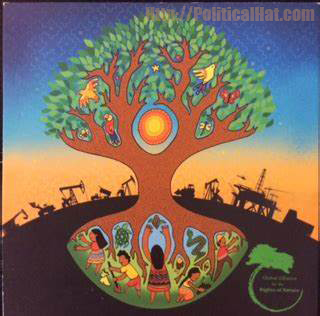 In reality, this isn't "nature" suing, but human beings suing on behalf of some made-up right of swamps and other places in need of development… all to counter development for human beings not in order to protect a marsh or swamp, but to give the warm fuzzies to twig-worshiping idjits.
When "nature" has rights, then humans don't.