Another "quick takes" on items where there is too little to say to make a complete article, but is still important enough to comment on.
The focus this time: Gotta protect those emotionally fragile feelings!
First, a little mood music:
Carrying on…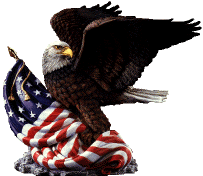 Once upon a time, a university student was an adult who was emotionally mature. Now, they need "happy badges" provided by a "happiness tsar"…
"Students feeling anxious in the approach to exam season will be given 'happy badges' by Britain's first university 'happiness tsar'.

"The University of Buckingham said the system will be led by Cherry Coombe, whose role is to 'help improve the working and learning environment' by promoting mental well-being.

"The badges, which look like traditional prefect badges but have the word 'happiness' written in gold, have so far been awarded to students who took part in a local parade through Buckingham and to staff whose actions 'improved the work environment'."

What better way to protect a fragile person's gender identity than providing them with gender stickers that announce to the world what other must refer to them as.
"[At] Google's annual developers conference i/o 2018 […] many are sharing on Twitter that attendees are being encouraged to wear 'pronoun stickers.'

"ABC 7's reporter Matt Keller posted a photo on Twitter of a station at the conference check-in with stickers reading 'they,' 'him' and 'her' and a sign reading, 'We care about your pronouns. Add a sticker to your badge to share with others which ones you prefer.'"

Perhaps more scary to some than mis-gendering is… math textbooks!
"Maths [sic] textbooks should be banned because they intimidate pupils, a leading girls' school headmistress has said.

"Jane Prescott, head of Portsmouth High School said that students risk becoming anxious if they can see that their classmates are 'galloping ahead' of them.

"The move has been a 'confidence booster' for girls, and allows them to 'feel encouraged, and feel they are good at Maths [sic]', Ms Prescott said.

"'Maths [sic] is about confidence. If you are someone who is nervous about Maths [sic], [textbooks] put you off,' she told The Daily Telegraph.

"If textbooks are taken away, students 'are not in a situation where they feel everyone else is galloping ahead', she added."
TTFN.