News of the Week for Aug. 12th, 2018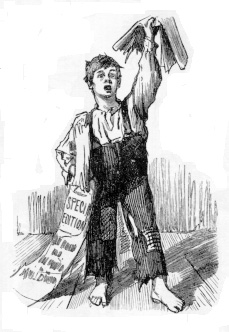 Gun Rights
To Limit the Second Amendment, New York Attacks the First
The state has no right to threaten financial institutions that do business with the NRA.
Two kids among 12 injured by SHOTGUN in Manchester shooting rampage at street party
VICTIMS injured in a shooting in Manchester were hit by pellets fired from a shotgun in what is being treated as attempted murder, police have said.
Hide the Decline
Environment &
"Green Energy"
Oregon domestic terrorism suspect captured after 12 years on the run
Many of Joseph Dibee's alleged crimes are linked to the Earth Liberation Front or Animal Liberation Front, according to the DOJ.
The Major Change in the Global Warming Groupthink Between 1990 and 1995
Somebody said economists try to predict the tide by measuring one wave. This puts them in the same league as climate scientists trying to predict the climate by measuring one variable, CO2. It is no surprise that an amalgam of the two, climate and economics, produces even worse results, but that is what happened early in the anthropogenic global warming (AGW) deception.
Obamacare
Government in Healthcare
They keep using that word….
Tweet from EBA Magazine about Congress' current effort to expand HSA's
Oy Canada: Insurance Insurance
It is apparently illegal in Canada to actually try to help oneself gain access to health care.
When health care is a "right"
If health care is a 'right' then, by extension, the government can force health care professionals to provide their service regardless.
War & Terror
Dad arrested at 'extremist' New Mexico compound planned 'exorcism,' tied to terror-linked imam, report says
One of the men arrested in the raid on a "filthy" New Mexico compound inhabited by a group believed to be "extremist of the Muslim belief" reportedly planned an "exorcism" on a 3-year-old boy and is the son of a controversial New York City imam linked to the 1993 World Trade Center bombing.
MA Man Arrested for Offering $500 to "anyone who kills an ICE agent"
"who else can pledge get in on this let's make this work"
National
QAnon a Leftist hoax?
That's just what they want you to think! The conspiracy-theory collective known as QAnon has gotten a lot of attention from the news media of late, thanks to random appearances at Donald Trump rallies. They make a good foil for media outlets looking for the outliers of sanity among Trump's supporters and the far Right. "It's gone mainstream," Vice News' Evan McMorris-Santoro told HBO viewers late last week, even though most of us haven't the foggiest idea what or who Q is.
New university policy requires students to get permission for "free speech activities"
Free-speech promise "plainly contradicted" by "numerous restrictive regulations"
Peter Fonda Encourages Voter Fraud So Democrats Can Win
Actor Peter Fonda, who last made headlines when he said he wanted to "rip Barron Trump from his mother" and put him in a "cage with pedophiles," is back in the headlines again.
That San Francisco Straw Ordinance Also Bans Plastic Cocktail Sticks
First they came for the cocktail swords, and I said nothing
Sikh man attacked, told to go back to country while posting campaign signs supporting GOP lawmaker
A Sikh man says he was attacked and told to "go back to [his] country" in an incident that police in California are investigating as a hate crime.
Paul Laxalt, former Nevada governor, senator, dies at 96
Paul Dominique Laxalt, a sheepherder's son who became Nevada governor, achieved national prominence as a U.S. senator, modernized the state's gaming industry and helped redefine the Republican Party, died Monday. He was 96.
West Hollywood City Council Approves Resolution Urging Removal of Trump's Walk of Fame Star
The Hollywood Chamber of Commerce previously said it would never remove a star over backlash.
California public university latest to require "diversity statement" for employment
Cal Poly San Luis Obispo is rolling out a new policy to "require a diversity statement from candidates for all faculty and staff searches," becoming the latest university among dozens nationwide that force job-seeking professors to pledge their commitment to equity and inclusion as a condition of employment.
Millennials try to explain the First Amendment
A recent survey found that many Americans are unable to name a single one of the freedoms guaranteed by the First Amendment. Would Ivy League students do any better?
Former Congressional Black Caucus Director Compares ICE to Slave Traders
Wut?
Professor Slams 'Hegemonic Masculinity' of Homeless Men
A feminist professor at Wilfrid Laurier University in Canada recently published a book chapter documenting the myriad ways homeless men allegedly perpetuate "hegemonic masculinity" while discussing their hardships.
West Virginia House judiciary introduces articles of impeachment against all Supreme Court justices
The West Virginia House of Delegates Judiciary Committee has drafted 14 articles of impeachment against the four sitting justices on the West Virginia Supreme Court of Appeals.
Judge upholds transgender bathrooms: Female "students do not have a fundamental privacy right"
Boys will continue to be allowed in girls' restrooms and locker rooms in Oregon after a judge dismissed a lawsuit against that policy, saying, "high school students do not have a fundamental privacy right to not share school restrooms, lockers, and showers with transgender students whose biological sex is different than theirs."
670 ballots in a precinct with 276 voters, and other tales from Georgia's primary
Habersham County's Mud Creek precinct in northeastern Georgia had 276 registered voters ahead of the state's primary elections in May.
Emails Reveal High School Teachers Plotting To Hide Their Political Bias From Parents
The Left is abusing American high school education in its struggle to gain and retain political power. We only found out about this incident by accident. How many more?
Facebook unblocks California GOP congressional candidate's campaign ad
If she wins CA-16, and she could, Elizabeth Heng should send Facebook a big "Thank You" note.
Republican Rep. Christopher Collins Indicted on Insider Trading Charges
The indictment includes his son Cameron and the father of Cameron's fiancee.
Massachusetts bill dies that would teach 12-year-olds how to perform oral, anal sex
And how to make their own dental dams
West Virginia lawmakers vote to impeach all four members of state Supreme Court
The West Virginia House Judiciary Committee voted on Tuesday to impeach all four members of its state Supreme Court.
Microsoft Threatens to Shut Down Gab After Anti-Semitic Posts by User
Microsoft Azure, the web hosting provider for Gab, has given the company 48 hours to delete some anti-Semitic posts or face aBig Tech shut-down. Gab is a Twitter alternative that claims to protect the right to free speech. It's not a very good alternative, as the numbers just aren't there to keep it interesting. Most of the time it's just righties and ultra-righties fighting amongst themselves. But Gab's claim to fame is that they won't kick people off for having unpopular views or engaging in insult trading that morons refer to as "hate speech." For some, that's a worthwhile promise.
How @CNN and Other #FakeNews Media Are Now Working to Silence Dissent
This is shameful. When I was working for The Washington Times, we did not seek to prevent the distribution of The Washington Post, nor during my years as a correspondent for The American Spectator have we ever sought to silence any competing publication. Yet CNN and other so-called "mainstream" media operations are now actively engaged in a smear campaign intended to "de-platform" alternative voices online.
The Verge: Free speech is a "dangerously naive idea"
Fresh off its spirited defense of Sarah Jeong, the Verge has just published a lengthy piece arguing that free speech is a "dangerously naïve idea," at least when applied to social media sites like Twitter.
Friday Purge: Twitter Deplatforms Gavin McInnes and Proud Boys Accounts
Twitter on Friday suspended accounts of the right-wing group Proud Boys and its founder, actor/writer/comedian Gavin McInnes, for violating its policy on "violent extremist groups." To the delight of the far-left — including antifa — Twitter also took down several accounts associated with the Proud Boys organization.
'Just Like Catcalling': Alexandria Ocasio-Cortez Blasts Ben Shapiro for Challenging Her to a Debate
Socialist wunderkind Alexandria Ocasio-Cortez only burst onto the national stage a few weeks ago, but she's already making it a frightening time to be a conservative, a libertarian, a Trumpkin, or anyone else who's unconvinced that Marx had a point. As the Notorious AOC's newfound army of fans keep reminding her critics, we only disagree with her because we're scared. We only check her facts because we're scared. We only laugh at her when she screws up because we're scared.
College Suicide Hotline Update
I wrote here a couple weeks ago about my running theme (perhaps to be a book) about what I'm calling the "suicide of the university," where declining enrollment and the excessive politicization of the social sciences and humanities will destroy many smaller and second-tier schools. My most recent post looked at politically-correct Earlham College, which is slowly eating its endowment to keep going, along with the data of the plummeting student interest in the increasingly inhumane "humanities" on offer at too many colleges today.
Economy & Taxes
Unions Take a Hit After Supreme Court Ruling
States are ordered to stop collecting millions of dollars in fees from public workers
Missouri rejects right to work
It might have been easy to overlook yesterday, what with all of the hoopla surrounding the Ohio special congressional election, but there was a ballot measure in Missouri which produced a disappointing result. The state passed their own right to work law last year which would have forbidden mandatory so-called "fair share" fees collected from non-members by unions. But the law was challenged and put to a referendum, in what was being described as "labor's big test" in the Show Me state.
International
What Is China Doing In Africa?
Chinese corporations are all over Africa. In June 2017 a McKinsey & Company report estimated that there are more than 10,000 Chinese-owned firms operating in Africa.
China's new woes unravel Xi's personality cult
China's – or, perhaps, more correctly, Xi Jinping's – propagandists hail him as an exceptional leader. Yet with the country faced with several serious and rising problems, notably a deepening and damaging trade war with the United States, people may now realize that the Chinese ruler isn't as great as they trumpet.
"They Day"
… more of the Victorian Government's gender stupidity
Male, pale and stale university professors to be given "reverse mentors"
Male, pale and stale university professors are to be given "reverse mentors" to teach them about unconscious bias, under a new Government funded scheme.
Chile vs. Venezuela
Pop quiz: Which country would you rather live in—Chile or Venezuela? That's pretty obvious-Chile. That was not an automatic answer until recent years. As recently as 2004 Venezuela had a higher per capita GDP than Chile, but then Chile doesn't have Venezuela's oil riches. Today Chile has a higher per capita GDP than Venezuela measured in nominal terms, but with a 30,000 percent inflation rate in Venezuela right now (and nothing to buy), nominal comparisons are meaningless, because Venezuela is essentially a failed state.
South Africa risks 'Zimbabwe-style land chaos'
Shockwaves are still being felt in South Africa after President Cyril Ramaphosa's controversial announcement that the country's constitution is to be changed to explicitly allow for the expropriation of land without compensation.
Opinion
What I Learned From Attending "Transgender 101" At My Local Library
The auditorium screen set the tone: "If you judge people, then you have no time to love them." The slogan implied that only heartless faultfinders would be skeptical of transgender dogma.
California Not Happy With Trump's Regulation Rollbacks
On today's edition of The Daily Signal podcast, Ginny Montalbano and Daniel Davis interview Heritage Foundation economist Nick Loris, who focuses on energy, environmental, and regulatory issues, about proposed regulation rollbacks in California.
Degrees and Credentials
Is a young person better off going for a traditional BA, an associate's degree, or "just" industry credentials showing his competence in some kind of work? Not so long ago, the question would have been dismissed by most Americans, who'd been taught to think that anything other than a BA was hardly better than a badge of shame.
First, They Came For Alex Jones
"Hate speech" is a political concept and should be regarded as such.
Three Cheers for David French
I am very grateful for David French's essay in the Times today, because it cuts the Gordian knot of my own thinking about Alex Jones.
Ohio's Election Results Are Too Close for Comfort
Republicans Should Be Nervous about the Ohio House Result
(Almost) everyone after Alex Jones ban: We're gonna need more government!
The wailing and gnashing of teeth over Alex Jones' exile from most of the larger social media platforms are exposing just how similar economic nationalists are with Democrats.
Hate Speech
What is hate speech? A lot of places in Europe – and Canada, our very own stray piece of Europe in the Americas – have anti-hate speech laws, our tech giants are desperately scrambling to enact anti-hate-speech here, and everyone is very concerned about it. But what is hate speech?
Is democracy a means or an end to democratic socialists like Alexandria Ocasio-Cortez?
Political science professor Sheri Berman has written an interesting piece on the history of democratic socialism and social democracy. What the piece reveals is that the proponents of the former view have a long history of not playing well with others in a way that isn't always compatible with democratic institutions.
Law of Self Defense: Flashback to Three Lies Created From Zimmerman 911 Audio
Jay Z's "Rest in Power" continues usual propaganda about Trayvon Martin's death