Not content to sentence babies to death, aiding and abetting rapists, and protecting Jihadi beliefs, the British have yet again confirmed that the elite want to turn the U.K. into a full Orwellian nightmare: The Sentencing Council for England and Wales wants to throw people who express thoughtcrime in jail (or "gaol" as they say) for up to six years:
"The Sentencing Council for England and Wales has drafted new guidelines proposing prison sentences of between 26 weeks and six years for social media posts deemed hostile toward a race, religion or sexual identity.

"The proposals have been made in relation to the Public Order Act, which prohibits all activities 'intended or likely to stir up hatred' against minority groups, including transgender people. Many of the examples in the document reference social media use.

"Those 'in a position of trust, authority or influence' abusing their position to stir up hatred are facing the harshest sentences. The suggested punishment will also be more severe if the offender has a particularly large online following or if he or she is associated with any groups promoting hatred based on race or religion.

"Three types of offences are considered the most serious. The first of these, understandably, are 'cases where activity is encouraged which threatens or endangers life.' However, more surprisingly, the other two categories are 'cases involving widespread dissemination of material and/or a strong likelihood that many would be influenced.'"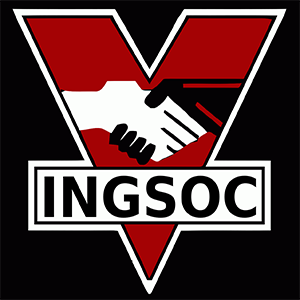 Considering that British police can punish people even if they haven't actually committed a crime, and that they already go after such innocuous acts as making a joke involving the Nazis and pugs, any voice that doesn't wholly support "rightthink" will be a voice that is imprisoned.
The full guideline can be read below:
Public Order Offences Guideleines Consultation by ThePoliticalHat on Scribd