Quite a few British men and women purchased the first post-massacre edition of Charlie Hebdo.  Police had to be ready to deal with any controversial fall out from the entire Charlie Hebdo situation.  Police action, of course, had nothing to do with protecting freedom of speech or the press, but everything with compiling a list of thought criminals who polluted their brains with anything that dared suggest that there was anything wrong with Jihad and mass murder in the name of Islam.  "Islam is the religion of peace" is the declared TRUTH, and anything that contradicts this is a target for correction.
The police in Wiltshire collected information on buyers of Charlie Hebdo and warned "newsagents to be vigilant during an 'assessment of community tensions'."
"A police force was forced to apologise today after one of its officers told a newsagent to hand over the names of four people in the name of community cohesion, after they bought a commemorative edition of the Charlie Hebdo magazine.

"…

"The names and addresses of the buyers were added to an intelligence note and fed into a police crime and intelligence system, police confirmed."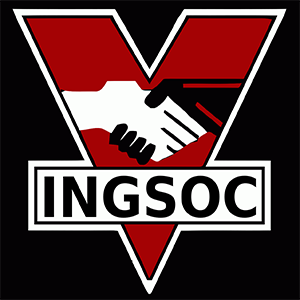 Thankfully, there was enough sense somehow retained that the police apologized and allegedly deleted all the information collected on the thought criminals.  But considering how so many in Britain have already demonstrated their willingness to cover true horrors of Rotherham, can one be so sure that they would let go of information on their enemies (i.e. the British people) so readily?