Ousted Nevada Assemblyman Steven Brooks was formally sentenced for leading California police on a car chase and then hitting a dog with a wrench:
"Brooks has already served 485 days in San Bernardino and Rancho Cucamonga jails, and with an additional 485 days of conduct credits, his sentence has been served in full. However, Deputy District Attorney Shannon Faherty said Brooks has two 'extraditable holds' for charges in Nevada, so he will 'get on the bus' back to jail and wait for his likely extradition."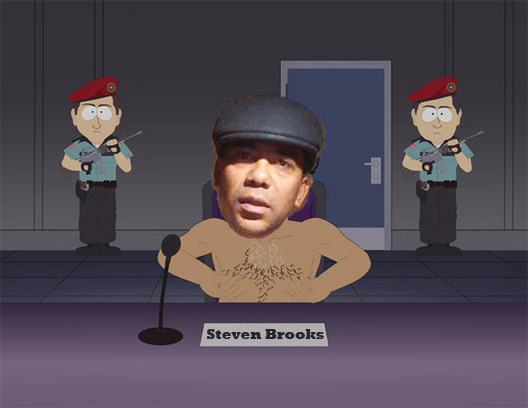 Of course, there is still plenty of craziness left in the Nevada Democrat Party: A Secretary of State who believes the rights of zombies trump the 1st Amendment; Harry Reid; a state Treasurer who believes in the anti-time inversion of the laws of cause and effect; a state Senator who channels Berthold Brecht in the basest racial terms; Harry Reid; and Auton-American Shelley Berkley.
Perhaps the only rational Democrat in Nevada is the winner of their primary for Governor, who has not said one crazy or irrational thing.