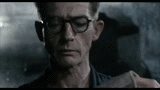 In Orwell's "1984", inconvenient publications were sent to the memory hole for being doubleplusungood and counter to the interests that the Party believed to be good. In Canada, 2008 is the new 1984, or perhaps more accurately the new Year Zero, at least in Ontario schools.
"In May, Takata says the shelves at Erindale Secondary School were full of books, but she noticed that they had gradually started to disappear. When she returned to school this fall, things were more stark.

"'This year, I came into my school library and there are rows and rows of empty shelves with absolutely no books,' said Takata, who started Grade 10 last week.

"She estimates more than 50 per cent of her school's library books are gone.

"In the spring, Takata says students were told by staff that 'if the shelves look emptier right now it's because we have to remove all books [published] prior to 2008.'

"Takata is one of several Peel District School Board (PDSB) students, parents and community members CBC Toronto spoke to who are concerned about a seemingly inconsistent approach to a new equity-based book weeding process implemented by the board last spring in response to a provincial directive from the Minister of Education."
Why are they doing this?
Mandatory wokeness, of course.
"[The] detailed manual for the process titled 'Weeding and Audit of Resource in the Library Learning Commons collection.'

"The documents lay out an 'equitable curation cycle' for weeding, which it says was created to support Directive 18 from the Minister of Education based on a 2020 Ministry review and report on widespread issues of systematic discrimination within the PDSB."

All books published over fifteen years ago were reviewed. The second phase of the curation involved an "anti-racist and inclusive audit" with the criteria for quality being "resources that promote anti-racism, cultural responsiveness and inclusivity" with books being considered to "caus[s]… harm" if "they are not inclusive, culturally responsive, relevant or accurate".
And what were some of the insidious racist books removed? "The Very Hungry Caterpillar" and "The Diary of A Young Girl" by Anne Frank.
This is just the beginning, and don't think that it'll be limited to only Canada.
Hat Tip: David Strom.