As reported previously, there were seemingly outlandish claims of schools accommodating children who identify as animals. It seemed too crazy to be true. Sure, public schools have gone all in on gender identity madness, but thinking you are a different species should cross a line? Clearly, when biological reality is irrelevant… than biological reality is irrelevant.
"One month after Jefferson County school administrators denied that kids were dressing up as so-called 'furries' at school, CBS News Colorado has obtained emails showing the district was aware of the issue and yet denied it was happening.

"Darlene Edwards is among the parents who wrote in. She says when her 14-year-old son came home from school and said classmates were dressing up in animal costumes, she initially urged him to just ignore them.

"'It got progressively worse,' Edwards told CBS News Colorado. 'He said, 'but mom they're scratching hissing and barking.' He was getting agitated overwhelming frustrated.'

"Edwards says her son – who is on the autism spectrum – became so upset that she sent an email to the JeffCo school district saying, 'He does not see the fairness of these students being able to act inappropriately and dress in a manner that is disruptive to learning.'

"According to her 6th grade niece, she told the district, the kids also 'walk on all 4s in the hallway… eat with their face in their food' and refer to themselves as 'animal avengers.'

"An open records request shows Edwards is among at least two dozen parents who've written the district over the last eight months. Most of them refer to the kids as 'furries.'"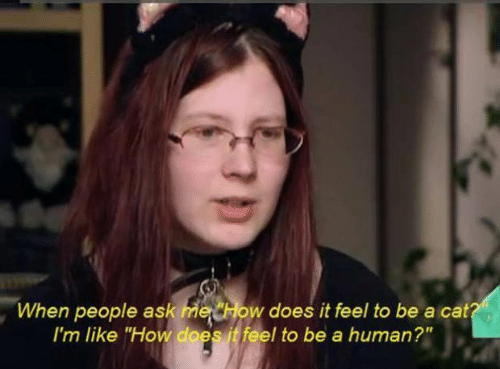 We, as a society, have gone past the point of possible parody.