That there are people who honestly think that they are, on the inside, animals from cats to imaginary creatures like unicorns, is sadly true. But to think that a school would "accommodate" people who identify as an animal such like a cat seems far too crazy to be real. Why it's as crazy as a male being able to shower with naked high school girls because said male identifies as a little girl…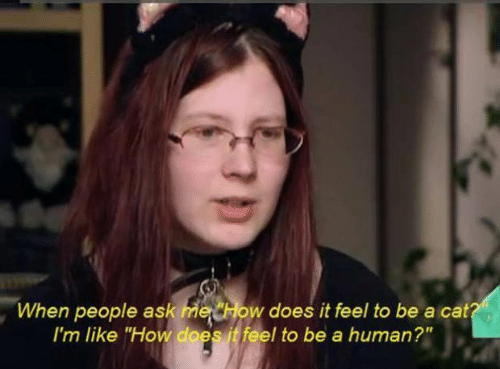 Hence we've reached the point of Poe's Law where news becomes impossible to distinguish from parody, such as this report of a substitute teacher who was fired because she wouldn't "meow" back to a student who identifies as a cat.
It's sensible to be skeptical of such a claim being an attempt at parody or an attempt to fool people. But this isn't an isolated claim.
WATCH: At a recent school board meeting, it was revealed that a Michigan school placed a LITTER BOXES in the bathroom for students that identify as cats. Unbelievable pic.twitter.com/F4ut5qCtXt

— Libs of Tik Tok (@libsoftiktok) January 22, 2022
The frightening thing is that these seems plausible enough to want to double check.
This will not end well for society.