Another "quick takes" on items where there is too little to say to make a complete article, but is still important enough to comment on.
The focus this time: Don't enter the Forbidden Zone!
First, a little mood music: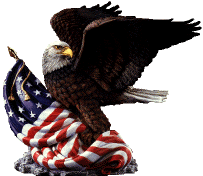 They don't want to get rid of the police… just turn them into woke warriors of wokeness.
"Academics everywhere have been rushing to make their schools more 'woke' following the death of George Floyd. Supposedly, we must turn our colleges and universities into 'anti-racism' institutions if we are to avoid more such incidents.

"As you'd expect, that includes criminal justice programs, where leaders have declared that they will do all they can to fight police racism by transforming the curriculum. But that doesn't make sense, argues Professor Dorothy Schulz of the John Jay College of Criminal Justice. In today's Martin Center article, she points out that hardly any police officers go through criminal justice programs and that suffusing those programs with 'anti-racism' isn't going to improve the education of those students who are in those programs."

It's starting to seem like woke enclaves are permanent…
"The return of law enforcement won't come a moment too soon for those stuck in and around the so-called George Floyd autonomous zone. For months, the city of Minneapolis has allowed the area around the spot where Floyd died in police custody to fester, supposedly as a monument to Floyd. Instead, radical activists and criminals have taken over in and around the city-erected traffic barricades, and they're finally fed up with the city's dereliction of duty.

"Residents wrote a cri de coeur earlier this week. Now business owners have raised their voices about the need for law enforcement, including black business owners who can't believe the city cut them loose for this long"

Yup, it's "Boogie World", the spiffy new utopia!
"Uptown was, until recently, one of Minneapolis's principal entertainment and shopping areas. Now, in the wake of Winston Boogie Smith's shooting by law enforcement–he apparently opened fire first–a chunk of Uptown has been closed off to traffic and turned into an 'autonomous zone' that is referred to by some as Boogie World. The area encompasses Lake Street, one of the city's principal roadways, from Hennepin Avenue–another principal roadway–to Fremont Avenue."
TTFN.