Another "quick takes" on items where there is too little to say to make a complete article, but is still important enough to comment on.
The focus this time: Word crimes!
First, a little mood music:
Carrying on…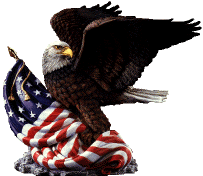 Nothing says "1984" like purging words from the lexicon!
"As part of its ongoing efforts to feature language that is more inclusive and reflective of modern-day society, Dictionary.com will no longer include the word 'slave' as a noun identifying a person, instead using the adjective "enslaved" or referencing the institution of slavery. The change is one of 7,600 updates the online resource has announced, which also include the addition of terms relevant to race, social justice and identity, such as 'BIPOC' (Black, Indigenous and People of Color) and 'Critical Race Theory.'

"The latest updates — which also include capitalizing 'Indigenous' when referring to people, and adding entries for 'racialization,' 'disenfranchisement' and 'overpolice' — follow those announced last September. That round of revisions saw the capitalization of the word Black in reference to people, and the addition of terms relevant to mental health (specifically, suicide and addiction) and LGBTQ identity. John Kelly, managing editor of Dictionary.com, tells Yahoo Life that the changes are an important part of respecting the power of language and its ability to offer representation and dignity."

The word "black" can refer to a color and often has negative connotations, which is something that is found in natively cultures all over the world. But because it can also refer to a race in reference to the hue of the people associated with said race, then the word "black" must never be uttered in a negative way regardless of context.
"University students have demanded the word 'black' be banned from lectures and textbooks amid claims it symbolises "negative situations".

"Undergraduates at the University of Manchester say the colour's use as an adjective is stemmed in 'colonial history', which has become outdated in the wake of the Black Lives Matter movement.

"Supporters are calling for commonly used phrases such as "black sheep" to be removed from lecture slides and books, while concerns have also been raised about "blackmail" and "black market" during a student union-led audit of racism concerns on campus.

"The University said it is preparing to roll out new training and research in response to the unease in order to tackle 'racist terminology' and 'aggressions'."

Even those who utter anything will be purged from curricula with authors unpersoned in the classroom.
"Managers at Leicester University have called for classic texts, including The Canterbury Tales and Beowulf, to be dropped from English courses in favour of a 'decolonised curriculum'.

"If these proposals are implemented, all literary works written before 1500 would be ditched. All English language courses would end and 'a selection of modules on race, ethnicity, sexuality and diversity' would be brought in.

"According to the Telegraph, university management said the move was intended to 'provide modules which students expect of an English degree'. And president and vice-chancellor Professor Nishan Canagarajah said the plans were necessary for the university to 'compete on a global level'. Meanwhile, academics teaching the soon-to-be-forbidden subjects are no doubt fearing for their jobs."
To which I must retort: ᛋᛈᚱᚳᚪᚦ᛫ ᚫᚾᚸᛚᛁᛋᚳ᛫ ᚩᚦᚦᛖ᛫ ᚪᚠᚫᚱ
TTFN.