If pre-teen "drag-queen" "Desmond is Amazing" dancing for money at an adult gay bar is not enough to make you consider the possibility that this entire "pre-pubescent children being dressed up in drag" might be a sign of grooming, then the latest insanity involving another pre-teen "drag queen", "Queen Lactacia", posing in a favorable article at "Huck Magazine", as well as pictures that were too controversial for even them to publish, should be enough to give you the creeps.
More child sexualization and exploitation by photographer @JonnyTurton. https://t.co/xOhbPFkFK4

Associates with @dazed @vice @discovery @mundial @huckmagazine @huffpost.

Pic of child with legs spread apart with hand in an inappropriate position. Adult watching 👇 pic.twitter.com/HEzi59Cja6

— Dalton (@DaltonReport) January 11, 2019
And yes, that is the picture that Huck ran as their headlining photo, screencaptured below.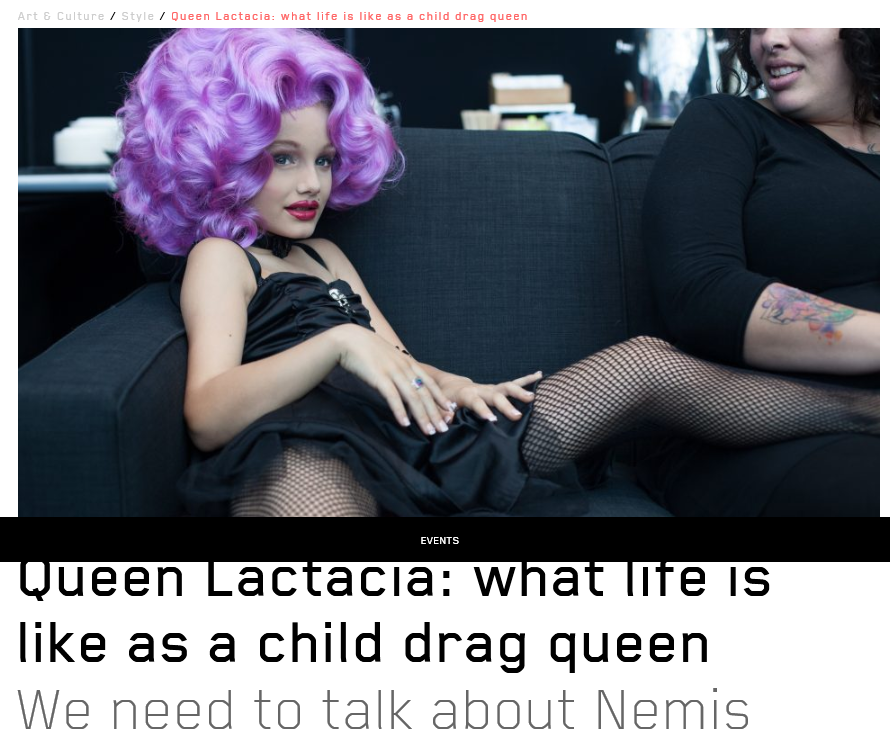 What is more disturbing is what they don't feel comfortable enough to publish… but that "Lactacia" did feel was spiffy enough for Instagram, as screencaptured.
">

Child drag queen pictured with naked winner of Rupaul's Drag Race @Cernovich @PrisonPlanet @allidoisowen @lifttheveil411 @jamiedlux pic.twitter.com/d9gf7wGzkI

— molly (@roughly_speakin) January 11, 2019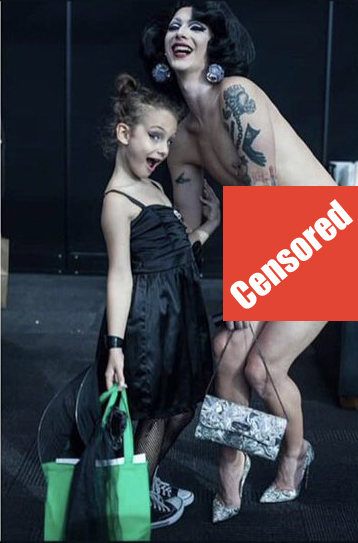 In the future, let us hope that our modern day is another "dark ages" where records are lost, lest the future be scarred by this insanity.
Hat Tip: Daily Wire.