Another "quick takes" on items where there is too little to say to make a complete article, but is still important enough to comment on.
The focus this time: Handpuppet Children Know Best (What Their Puppet-Masters Want)
First, a little mood music:
Carrying on…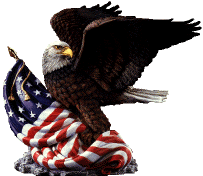 As had been noted many times before, an eight year old is not only the most woke of children, but also the most "trans" of children…
"There are only two reasons to do this to a child. The first is grooming for pedophilia. The second is because queer children are the new status symbol in America. Selfish and bored women who want extra attention can now get it by transitioning their child at the age of two or three and forcing everyone around them to deny reality and call Jane 'Joe' and build new bathrooms at school and hold conferences where they are the center of attention. A long time ago I remember that mothers would sometimes get caught making their children sick by feeding them Drano and other poisonous things for attention. They called this Munchausen syndrome by proxy and every few years some unhinged whacko would make the news for almost killing their child. In 2017 Munchausen by proxy has taken on new life. Desperate for attention and affirmation, mentally unstable women (with the help of the medical community) are putting their children on hormones (that can sterilize them!) to transition them into the opposite sex—or painting their boys like 20-year-old hookers."

One way to ensure a woke "trans" child is to make sure that those icky people who don't follow this woke new world are purged from children's lives.
"The science-deniers are running the LGBTQ show over at the Illinois Department of Children and Family Services (DCFS), and dissenters will not be tolerated.

"The department's new 'enhanced' policies promoting the 'well-being of Lesbian, Gay, Bisexual, Transgender and Queer/Questioning (LGBTQ) children and youth in the Department's care' ratchet in one direction only: encouraging children towards LGBTQ identities. DCFS has drawn a rainbow-colored line in the sand, announcing it 'will not tolerate exposing LGBTQ children and youth to staff/providers who are not supportive of children and youths' right to self-determination of sexual/gender identity.'

"Let's repeat that: the state of Illinois will not tolerate 'exposing' the vulnerable children in its care to people who believe human beings are either male or female and cannot 'become' the other. No matter that sexual difference is a scientific fact, or that billions of sane people across the world acknowledge it.

"Illinois has decreed its own 'truth' about the human person and served notice that it will muzzle the speech and religious beliefs of employees, caregivers, professionals, and cooperating agencies who think otherwise. Here's the story."

This gender nonsense can, increasingly rarely, find hurdles in the courts.
"The Michigan Court of Appeals ruled in favor of a woman whose Planet Fitness membership was canceled after she objected to a transgender woman – a biological male who claims to be a female — being in the women's locker room.

"The appeals court said Planet Fitness had potentially misled the woman because it did not inform her of its unwritten locker room policy when she joined the gym, and the case has been sent back to the Midland, Mich., trial court that had first ruled against the woman."
After a generation of kids have been "trans-normatized", such unwokeness will be a thing of the past…
TTFN.