Another "quick takes" on items where there is too little to say to make a complete article, but is still important enough to comment on.
The focus this time: "Say my preferred gender pronoun, OR ELSE!!1!"
First, a little mood music:
Carrying on…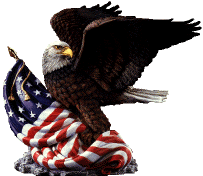 Because the main task of a college is to change society from one that assumes a persons pronouns, to one where you have to ask…
"Before the class of 2020 invaded Champlain College's campus this year, staff members put their heads together to figure out new ways to accommodate students in the LGBT community.

"One idea: Create buttons displaying the pronouns with which the students identify, said Danelle Berube, the college's director of residential life. As first-year orientation began, and upper-class student leaders also returned to campus, hundreds of pins were handed out. Faculty and staff also grabbed pins that fit their preferences.

Berube said Monday the school already needs to make more.

"…

"The pins display pronouns ranging from she/her and he/him to they/them and xe/xem. One type says, 'Hello, my pronouns are fluid. Please ask me!'

But that's just one college in Vermont… oh, wait…
"Vanderbilt made nametags recently & many included a preferred pronoun section."
Vanderbilt made nametags recently & many included a preferred pronoun section. This is real life: pic.twitter.com/LeT7BCkdmA

— Clay Travis (@ClayTravis) September 6, 2016

At least calling someone by the "wrong" pronoun isn't a crime, right?
Oh, s**t…

"Title IX, which was signed into law by Richard Nixon in 1972, prohibits discrimination on the basis of sex in any federally funded education program or activity. Among other things, Title IX forced college athletics programs to treat men's and women's programs the same, leading to a vast expansion in female NCAA athletics."
Remember, "gender" and "biological sex" are completely different things, unless it is useful for them to be the same.
¯\_(ツ)_/¯
TTFN.