America's strength lies in its civic virtue, in particular the ability of the people to take upon themselves the duty and privilege of maintaining economic and social order, and to cherish and protect our values and heritage.  It is this free interaction of free individuals to voluntarily associate their combined power, that gives us the freedom and capacity to meet the our needs and the needs of others, and to create a society that does not require the pseudo-benevolent hand of Leviathan.
Sadly, that virtue, so inexorably linked to our liberty, is waning at an increasingly accelerated rate.  As Niall Ferguson of the Wall Street Journal points out:
"The decline of American associational life was memorably documented in Robert Puttnam's seminal 1995 essay "Bowling Alone," which documented the exodus of Americans from bowling leagues, Rotary clubs and the like. Since then, the downward trend in "social capital" has only continued. According to the 2006 World Values Survey, active membership even of religious associations has declined from just over half the population to little more than a third (37%). The proportion of Americans who are active members of cultural associations is down to 14% from 24%; for professional associations the figure is now just 12%, compared with more than a fifth in 1995. …

"Instead of joining together to get things done, Americans have increasingly become dependent on Washington. On foreign policy, it may still be true that Americans are from Mars and Europeans from Venus. But when it comes to domestic policy, we all now come from the same place: Planet Government."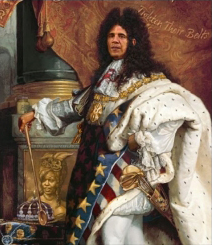 Alexis de Toqueville was amazed that in "In the United States, they associate for the goals of public security, of commerce and industry, of morality and religion. There is nothing the human will despairs of attaining by the free action of the collective power of individuals." Further, that:
"Not only do they have commercial and industrial associations . . . but they also have a thousand other kinds: religious, moral, grave, futile, very general and very particular, immense and very small; Americans use associations to give fetes, to found seminaries, to build inns, to raise churches, to distribute books, to send missionaries to the antipodes; in this manner they create hospitals, prisons, schools."
Indeed, we are quickly turning into the France that de Tocqueville contrasted America to.  Instead of initiative, creativeness, and virtue, we are subject to the whims of government.  Rather then some type of lens through which the "volonté générale" is focused, the government has become "a system of relief operating from such a distance…  bound to be capricious, sometimes misdirected, and always quite inadequate."
The civic basis of our society is thus rent asunder, such that the government assumes all the functions that were previously reserved for free men, thus diminishing those free men into dependent nouveau serfs.  We do not loose these freedoms necessarily because we are explicitly forced into serfdom, but because "when the head becomes too swollen, the body develops apoplexy."
And that, dear readers, is how both liberty and virtue are lost.