Another "quick takes" on items where there is too little to say to make a complete article, but is still important enough to comment on.
The focus this time: They' aren't saying you have to do it, just that there will be consequences if you don't.
First, a little mood music:
Carrying on…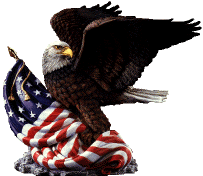 Campuses now require uniformity in thought on the importance of diversity…
"Nearly a fifth of university jobs require diversity, equity, and inclusion (DEI) statements that press applicants to express and expound upon their commitment to diversity, according to a new study from the American Enterprise Institute.

"The study, from the Educational Freedom Institute's James D. Paul and the University of Arkansas's Robert Maranto, is the first to empirically estimate the prevalence of diversity statements in higher education, which they say may narrow the research questions that academics feel comfortable addressing.

"Using a representative sample of 999 job postings, the study found that 19 percent require a diversity statement; that the statements are significantly more common at elite schools than non-elite ones; and that jobs in STEM—science, technology, engineering, and mathematics—are just as likely as jobs in the social sciences to require a diversity statement from applicants."

They aren't even trying to hide their praxis of Critical Race Theory.
"In a school board meeting on November 9, Dr. Nikolai Vitti, the superintendent of Detroit Public Schools Community District (DPSCD), urged the board to oppose a ban on Critical Race Theory (CRT) in public schools in Michigan.

"Vitti urged the board to oppose a bill passed by the state House banning certain aspects of CRT, saying DPSCD is 'very intentional' about embedding CRT: 'Our curriculum is deeply using critical race theory, especially in social studies, but you'll find it in English Language Arts and the other disciplines.'"

Out: Academically challenging curriculum: In: 21-day equity challenge.
"Public school district in Michigan offers a '21-day equity challenge' that includes 'white privilege checklists' and culminates with a call to 'join a BLM or affiliated protest' – and a list of 'microaggressions to avoid,' including calling America 'the land of opportunity'

"A public school district in Michigan has encouraged its staff to participate in a 21-day 'Equity Challenge', exploring themes such as identity and intersectionality, race and class privilege, implicit bias and microaggressions.

"Participants were told that telling a student America is the 'land of opportunity' is a 'microaggression' that minimizes their concerns about having a successful future, according to Farmington Public Schools documentation on its website."
TTFN.