Not wanting to be left behind in the race to be the most "socially just" to places like Minneapolis, Seattle, and Portland, the District Attorney for Los Angeles County has decided to not prosecute silly little misdemeanors like trespassing, disturbing the peace, making criminal threats, loitering to commit prostitution, or resisting arrest.
This list isn't just limited to "victimless crimes".
The listed crimes include, but are noted as not being limited to:
Trespass
Disturbing the Peace
Driving Without A Valid License
Driving On A Suspended License
Criminal Threats
Drug & Paraphernalia Possession
Minor in Possession of Alcohol
Drinking in Public
Under the Influence of Controlled Substance
Public Intoxication
Loitering
Loitering To Commit Prostitution
Resisting Arrest
Why are they doing this? Because they claim to want to focus on serious and violent crime, and to that end to make very limited exceptions to the above list. But this ignores that if you ignore smaller crimes—and all of the above listed are still crimes—then you end up getting serious and violent crimes (e.g. Broken Windows Theory).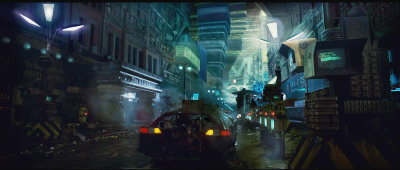 Most people don't remember how bad parts of Los Angeles got in the past, but it looks like many Angelenos (or is that "Angelenxs"?) will soon find out first hand.
A little mood music:
The full special directive (Special Directive 20-07) can be read here or below.
Los Angeles District Attorn… by ThePoliticalHat
Hat Tip: Bill Mellugin, reporter from KTTV.