Because that "Capitol Hill Autonomous Zone" (CHAZ, renamed "CHOD") in Seattle was so spiffy, the King County prosecutor wants to let the "community" choose a punishment which doesn't involve jail time or even having to provide restitution for "first-time" criminals. And of course its based on "restorative justice".
"Under the 'restorative justice' program, non-violent, first-time felons will face a non-profit community panel to decide how the offender will be held accountable. But Satterberg won't define what he means by accountability.

"'We can send that person instead (of jail) to a community accountability group, who will define what they think accountability means,' [said King County Prosecutor Dan ] Satterberg …

"There's a Seattle movement to literally abolish jails while justifying violence against cops and the destruction of corporations. Should they get to define what accountability means?"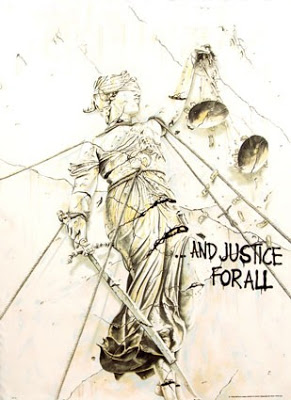 As for restitution?   Clearly the perpetrators can't be held accountable or even be considered to have any agency. This is because it's societies fault and society must pay… or at least the taxpayers.
"'Sometimes it can take years before restitution is paid to a victim and the person responsible may repeatedly come back to court when they don't pay,' Satterberg told KOMO. 'The reality of the situation right now is, victims are not being taken care of. This will help us take care of their immediate needs to a cap of, say, $500.'"
$500 might not cover much for a store hit by a criminal… even a "first time criminal".
It's not like Seattle or the rest of King County 'twould seem cared about the rule of law or protecting the innocent before this.
Hat Tip: Legal Insurrection.