The first of full week of early voting has finished up, with one more to go.   In past elections your humble author would compare early vote numbers with past elections to get an idea of how this election was shaping up. However, due to mail ballots being shotgunned out to all active voters, the dynamic is completely different. In past elections, the Democrats did well with early voting while Republicans did well in absentee ballots, with early votes being about ten times more numerous than absentee ballots; the total of all early votes and absentees being about ⅔ of the total vote.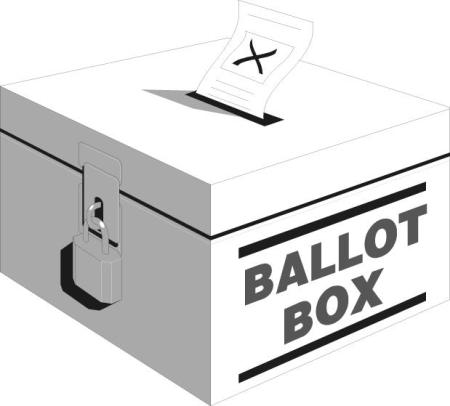 In 2016 by the first week, 384,096 people had voted with Democrats having a voter lead of 27,150, or a lead of 7.1%. In 2020, after the first week 649,555 votes have been submitted, with 56.2% of that being mail vote and 43.8% being early vote. The Democrats had a voter lead of 54,927, or 8.4%. A majority of ballots have likely already been cast. The good news for the GOP, the first day of early voting had the Democrats ahead by over 20%, and 44,603 votes. The bad news for the GOP is that there are ⅔ more votes already cast at this point than in 2016.
The Democrats' mail ballot advantage has increased from ca 40 thousand to nearly 100,000, with on average about 10,000 net additional Democratic voters after the first weekend.   The Republicans have usually do the worst when it comes to in-person early voting on the weekends and the final Friday. The Republicans after the first week of in-person early voting have a net voter advantage of over 40,000 voters. The Democrats lead overall has increased from ca 44,000 to ca 56,000, despite the percent difference falling from ca 20% to about 8%.
The Democratic lead in mail ballots has increased by about 52,000 with 189,000 additional total mail ballots having been received since the first day of early vote reporting.
In Clark County (where Las Vegas is and ca 70% of the state's population), the Democrats had nearly 39,000 lead in voters out of about 260,000 cast, or about 15%. In comparison, they have about a 67,000 voter lead with about 429,000 ballots case in 2020, or just under 16%, which is comparable to 2016 by percentage.
In Washoe County (where Reno and ca 20% of the state's population), the Democrats had a lead of only about 2500 voters out of about 71,000 votes cast, or about 3.5%.   In contrast, in 2020, Democrats have a lead of nearly 8000 voters out of nearly 138,000 votes cast, or about 5.5%.   Considering that Republicans have a slight registration lead in Washoe County, this is not a good sign.
So far, the Democrats have banked tens of thousands more early voters than Republicans, and even increased their numerical lead slightly. Considering that Hillary Clinton beat Donald Trump by less than 30,000 votes, every vote will county. For the Republicans to have any hope of winning statewide they need a combination of:
A tapering off of mail ballots or a major shift on partisan composition.
Growing GOP dominance in early in-person voting and election day.
Winning over independents.
The independent vote, however, has been less and less favorable for Republicans in each subsequent election. It remains to be seen just how the independent and 3rd party vote will react to Donald Trump as an incumbent.
This comparable percentage in Clark County between the Democrat's lead in 2016 to 2020 is a good sign for Republicans chance of gaining in the state Legislature, especially if the GOP does even better in the second week and election day and the Democrats lead in the mail ballots shrink.
However, since this mail ballot election is different from the in-person early vote heavy elections of the past decade, it is not clear that either the Democrats will see a tapering off of mail ballots or a decreased advantage of remaining mail ballots while the Republicans see increased dominance with early in-person voting and on election day. The Republicans can only hope that the Democrats shot their bolt and the later cast votes will break for them heavily.
tl;dr The Republicans need to do much better in the second week and election day than they have by the end of the first full week of early voting and returned mail ballots so far.
Update: Minor correction in phrasing from copy/paste errors, et al.