Actual socialism doesn't work, not even in Venezuela, so they've embraced… money laundering, schemes to get around sanctions, graft, and criminal cartels!   Yet they still have gas shortages.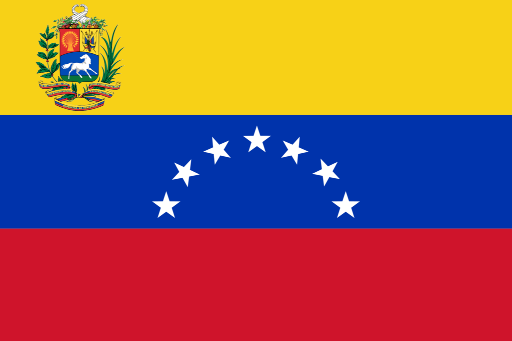 While some nations like the U.S. are standing up against Venezuela's kleptocrats Venezuela still have friends in the world, like Iran, who are accepting gold payments from Maduro's regime for a bit of refined gasoline, as well as military and espionage support!
Funny, then, how they can afford to aid and abed, if not outright participate in, the violent riots that have hit the United States of America this year, along with instigators from Cuba and Sandinista Niceragua.
And the people of Venezuela, at least those who are not outright "disappeared", or the deaths of women during childbirth being kept secret. The prisons are becoming Coronavirus breeding grounds, which is about as bad as their regular hospitals.
This is how the Dr. Domingo Luciani Hospital in #Caracas works (Hospital Llanito) –@cristiancrespoj #Venezuela@mbachelet@ONU_derechos@ONU_es pic.twitter.com/shKw0D3aD8

— Michael Welling (@WellingMichael) March 18, 2019
#Caracas #23Jun #CrisisHospitalaria@fertineo : "This was the back of the UCV University Clinical Hospital in Caracas on Sunday, a garbage dump" @ReporteYa
pic.twitter.com/Xpzn7fkEOZ

— Michael Welling (@WellingMichael) June 23, 2020
While Venezuela's regime can protect itself from plots, it can't defend itself from… cruise ships.
"An encounter between the Venezuelan patrol vessel GC-23 Naiguata and the ice-class expedition cruise ship RCGS Resolute resulted in the patrol vessel's sinking, according to the government of Venezuela

"In a statement, RCGS Resolute's operator asserted that the cruise ship was approached by an armed Venezuelan Navy vessel at a position about 13 nm off Isla de Tortuga. The Resolute was drifting with one engine idling and one engine undergoing maintenance. The Venezuelan vessel ordered Resolute's crew to follow to the port of Puerto Moreno, Isla de Margarita. As this would result in a deviation from the cruise ship's planned voyage, the master sought to confirm with the shipowner before complying with the request.

"While the Resolute was consulting with the home office, the Venezuelan Navy vessel allegedly fired shots and then purposely collided with the Resolute's starboard side. The ramming was repeated, the firm said, until the Venezuelan vessel encountered Resolute's hardened bulbous bow and sustained severe damage. Resolute did not suffer any harm affecting her seaworthiness, and after contacting maritime rescue authorities in Curacao, she waited on scene for one hour, her operator said. After MRCC Curacao released her from the scene, she got under way for Willemstad.

"Images taken from the pier in Curacao show that the damage to Resolute appears relatively minor. "
Why bother with a competent Navy when you are too busy crushing potential dissent, committing electoral fraud, and outright taking control of dissident parties by judicial fiat?
Why indeed.