News of the Week for June 28th, 2020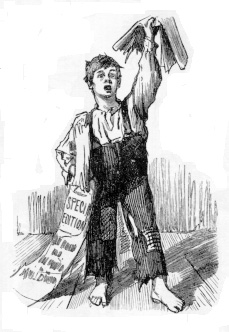 Riots & Revolution
Exalting Race Rejects American Civil Rights Gospel
Move over 1968. 2020 just dethroned you as the worst year since the end of World War II.
Nearly 100 percent of Democratic college students support defunding the police: poll
A whopping 94 percent of Democratic college students surveyed recently responded that they support defunding the police, according to a recent online College Fix poll of 1,500 college students nationwide.
The White-Guilt Cult
A look at woke religiosity
The Current Moral Purge
On the menu today: Outraged rioters spent the weekend indiscriminately toppling pretty much any statues they could get their hands on, President Trump returned to the campaign trail for a rally in Tulsa, and another quick reflection on the aftermath of the Supreme Court's Bostock ruling.
The UN Human Rights Council strikes again
The cesspool that is the United Nations Human Rights Council has decided that its top official, a Chilean socialist called Michelle Bachelet, shall "prepare a report on systemic racism, violations of international human rights law against Africans and people of African descent by law enforcement agencies, especially those incidents that resulted in the death of George Floyd and other Africans and of people of African descent." The "systemic racism" and human rights violations are assumed. Apparently, Bachelet's task is to write these conclusions up.
"1619 Project" Lead Writer Pushes Conspiracy Theory About Fireworks in New York
The government handed out the fireworks to the minority communities "to get us so used to the sounds of firecrackers and other fireworks that when they start using their real artillery on us we won't know the difference."
Nashville Prep School Ends Annual George Washington Celebration Because It's Not "Relevant To The Way That We Teach History Today"
A prominent prep school in Nashville, Tennessee has said it will no longer hold its annual celebration of George Washington because its "not consistent or relevant to the way that we teach history today."
Seattle police union chief: Deadly CHOP shooting is 'what happens when politicians don't enforce rule of law'
Seattle Police Officers Guild President Michael Solan ripped Washington state public officials Monday after he said they failed to "take responsibility" for a deadly weekend shooting at the Capitol Hill Organized Protest (CHOP).
John McWhorter: This far-left ideology we're seeing is a religion
As I've said before, academic John McWhorter is someone who has frequently strayed from ideological orthodoxy on the question of race and policing. For instance, last year he gave an interview on the 5 year anniversary of the death of Mike Brown which pointed out that a lot of what we initially heard about the case turned out not to be true. Over the weekend, McWhorter was interviewed by Bret Weinstein for his podcast show. The two discussed the current Black Lives Matter movement and the far-left ideology that seems to have migrated from college campuses to America's city streets.
Malcolm X Must Fall: Hundreds of Streets, Schools Named After Black Ally of the KKK
Malcolm X went from the KKK and Nazis to the Muslim Brotherhood.
Family of Woman Who Portrayed Aunt Jemima Does Not Want the Brand to Change
"I wish we would take a breath and not just get rid of everything. because good or bad, it is our history. Removing that wipes away a part of me. A part of each of us. We are proud of our cousin."
Report: Popular Video Game Fortnite Removed Police Cars
"I wouldn't say it's a political statement. I think it's just us being sensitive about the issues many people in our audience are dealing with."
A Football Field and a Hail of Bullets
If you want to know what it is like to live in Minneapolis, or any other city that has been ruined by liberal governance–Chicago, Baltimore, now Seattle–watch this Facebook Live video by a woman whose 12-year-old son was in the midst of football practice on a field in Minneapolis when a shootout between two criminal gangs broke out. You could say the scene was surreal, but surreal is the new reality for many Americans in a time when some politicians tolerate, and even advocate, lawlessness.
Tom Cotton Reveals the True Threat of the '1619 Riots'
On Monday, Sen. Tom Cotton (R-Ark.) delivered a powerful condemnation of the riots and the cancel culture iconoclasm of tearing down statues. He suggested that Americans should dub them the "1619 Riots," and quoted two great American presidents in warning against the social menace the riots represent.
For Now, an Unknown Monument Pivotal to Our History Is Safe From Historical Purges
What happened here 266 years ago had repercussions so profound they changed the course of world history abruptly and irreversibly. A disputed moment occurred that led to the French and Indian War, the first true world war that would drag on for seven years, draw blood on five continents and have costs that would directly lead to a colonial uprising.
UC-Berkeley: Criticism of Black Lives Matter 'goes against our values'
The University of California-Berkeley condemned a letter allegedly written by one of its history professors.
Texas Rangers Pressured to Change Name
It is impossible to spoof the liberal jihad against American culture. Earlier this month, I sarcastically suggested that the Texas Rangers baseball team would be pressured to change its name, since law enforcement is racist according to Black Lives Matter dogma.
Texas Ranger Statue in Dallas Removed
The Statue Inquisition will not rest until all statuary of anyone who failed to comply with today's standards of political correctness has been removed from public view. The latest victim is the statue of a Texas Ranger that stood in Dallas Love Field airport. It was removed Thursday
Black Lives Matter Is A Radical Marxist Organization
#BlackLivesMatters is a radical Marxist organization dedicated to destroying every American institution that stands in the way of achieving total power for the radical left. The fact that it has gotten as far as it has toward achieving that goal is a testament to both the deep pockets of its shadowy financial backers and the all-powerful sway the idea of white guilt has over liberal minds. Nominally rational liberals have been fooled into falling for a bait-and-switch where they think their dollars and pledges of support are actually going toward reducing police brutality rather than bankrolling a radical Marxist agenda.
That Time Jimmy Kimmel Imitated a Black Comedian and Used the "N" Word Repeatedly
Kimmel is currently on hiatus
Austin Demonstrators Who Raised Transgender Flag Jeer as Police Raise American Flag
On Sunday night, gunshots erupted in the Capitol Hill Autonomous Zone (CHAZ) Occupied Protest (CHOP), also known as Antifastan, less than 48 hours after a previous shooting left one man dead and another injured.
Will Rhode Island Really Change Its Racist Name?
Just yesterday, Karen was asking whether or not changing the names of cities with racist connotations will start becoming commonplace as liberal activists continue trying to erase problematic portions of our history. I suppose nothing would surprise me very much at this point, but what if it goes beyond just cities and counties. How about if we change the names of entire states? That's an experiment that's already being put to the test. In Rhode Island, Governor Gina Raimondo has issued an executive order changing the name of her state because of its racist roots. Hoo boy. Break out the popcorn, folks.
Minneapolis Police Union: We're Being Scapegoated By "Incompetent …Failed" Civic Leaders
True enough, although that's not the entirety of what has happened in Minneapolis, either. After a couple of weeks of getting dragged by Minneapolis civic leaders, the police union has begun to fight back in the media. The problem with policing in Minneapolis isn't the collective bargaining agreement, Lt. Bob Kroll and his union colleagues insisted today on CBS This Morning. The problem is the "incompetent" and "failed" leadership by city and state officials that leaves police to be "scapegoats".
My terrifying five-day stay inside Seattle's cop-free CHAZ
On June 8, Seattle police frantically loaded what they could from the East Precinct into trucks and cars. Within hours, they boarded up and abandoned the station. That night, left-wing protesters from Black Lives Matter and Antifa declared ownership of the six-block neighborhood in the middle of the Pacific Northwest's largest city. They named their new territory the "Capitol Hill Autonomous Zone," or CHAZ. No laws or rules applied here except for one: "No cops allowed."
Due to Seattle's unrest, billion-dollar investment firm moving to Phoenix
Coronavirus pandemic or not, an investment advisory company is leaving the cultural unrest in Seattle and moving its headquarters to Phoenix's Camelback Corridor.
NYPD: Surge In Shootings Might Be The "New Normal"
People in New York City are hearing a lot of loud bangs in their neighborhoods these days, and it's not people getting an early start on Independence Day fireworks. (Okay… some of it is, but that's a different problem for another article.) The majority of it is gunfire. Over the past few weeks, there has been a surge in shootings, and all of these events can't be written off to the recent riots taking place around the George Floyd protests. So just how bad is it? According to the NYPD, the number of shootings thus far in the month of June is the worst they've seen since 1996.
Right Now There Is A "Mad Rush" To Get Out Of The Cities
So many wealthy people are rushing to move away from the big cities that it is creating a bit of a "real estate boom" in many suburban areas, small towns and rural communities. Fear of COVID-19, a collapsing economy and the tremendous urban violence that we have witnessed in recent weeks have combined to create a frenzy of activity. Last week, my wife and I heard from a friend in New York City that is all of a sudden desperate to move to another state, and I certainly can't blame him for wanting to relocate. If I was in his shoes, I would be wanting to move too. But at this point so many people are all thinking the same thing that the demand for housing in certain areas threatens to greatly exceed the supply.
Trump Authorizes Feds To Arrest Anyone Who Vandalizes Statues On Federal Property
President Donald Trump announced early on Tuesday morning that he has "authorized" the federal government to arrest anyone who vandalizes statues or monuments on federal property.
The Short Life and Violent Death of the CHAZ
It began like so much of today's mock revolutionary political activity: as a historical reenactment.
Liberals Bring The War Home
Minneapolis got away with being a liberal city for quite a while, but the rot was deep and the decline was inevitable. Now the city vies with Seattle, Chicago and Baltimore as a haven for crime. When the crime was limited to minority neighborhoods, Minneapolis's city fathers–to the extent any are left–were willing to put up with it. But that is no longer true. Murder now reaches into the heart of "progressive" Minnesota.
S.D. Governor Weighs in on Idea of Blowing Up Mount Rushmore
As protests over the horrific police killing of George Floyd devolved into the looting, vandalism, and arson across America that destroyed black lives, black livelihoods, and black monuments, Cancel Culture iconoclasts have vandalized and toppled statues of Confederate generals and Union generals, Christopher Columbus, George Washington, and Thomas Jefferson. They even vandalized statues of Mahatma Gandhi and the first black Union volunteers. This raises the question of whether or not the rioters will target one of America's most iconic monuments — Mount Rushmore.
Hundreds "ambush" Tampa police responding to report of shots fired, 2 officers injured, chief says
Two Tampa police officers were injured early Saturday after a crowd of hundreds surrounded a group of officers in an "ambush," the Tampa police chief said.
Retrospective: Compare and Contrast How the Media Described "CHOP" to What Was Really Going on
As I've said before, it was not a good look for Democrats like Seattle Mayor Jenny Durkan, Washington Gov. Jay Inslee and many MSM reporters to continue to state that Seattle's CHAZ/CHOP was a "peaceful" place with a "block party atmosphere." Some in the media likened it to a "street festival", while Durkan at one point predicted the occupied zone could very well turn into a "summer of love."
Madison protesters tear down Capitol statues, attack state Senator from Milwaukee as fury erupts again
Fury exploded outside the Wisconsin State Capitol on Tuesday night as protesters smashed windows at the statehouse, attacked a state senator, and tore down two iconic statues — including one of an abolitionist who died trying to end slavery during the Civil War.
Enraged Madison Protesters Assault State Senator, Tear Down Statue of Abolitionist
Black Lives Matter protesters in Madison, Wisc., became angry when one of their leaders was arrested by police. Devonere Johnson, a local activist and organizer, was arrested after following a white customer into a restaurant with a bullhorn and a baseball bat. Johnson said the white man "provoked" him.
Phase Two In Push To "Abolish the Police": Isolate Police Unions From Labor Movement
"Union locals and progressive factions within larger unions have taken up the call."
Frederick Douglass Begs to Differ
As I noted in today's Morning Jolt — which I'm writing this week while the inestimable Jim Geraghty is on vacation — the latest "anti-racist" campaign targeting statues for forcible erasure is being directed at the Emancipation Memorial, also known as the Freedmen's Memorial.
Protesters Tear Down Statue of Anti-Slavery Activist Killed in Civil War
The insanity continues: On Tuesday night, protesters outside the capitol building in Madison, Wis. tore down a statue of Hans Christian Heg, an immigrant who was an anti-slavery activist and a colonel in the Union Army who was killed at the Battle of Chickamauga.
Black Lives Matter leader states if US 'doesn't give us what we want, then we will burn down this system'
Greater New York Black Lives Matter president Hawk Newsome joined "The Story" Wednesday to discuss the direction of the movement in the wake of George Floyd's death in police custody and the subsequent demonstrations across the country, many of which have sparked destruction and violence.
Minneapolis neighborhood which vowed NOT to call cops after George Floyd's death is now struggling with a 300-person homeless camp in their local park which has left them feeling unsafe because of drugs
Locals have welcomed hundreds of tents to Powderhorn Park while 300 displaced people look for permanent accommodation in Minneapolis, Minnesota
California Man Fired Over Alleged Racist Hand Sign Said He was Cracking His Knuckles
"I don't know how long it's going to take me to get over this, but to lose your dream job for playing with your fingers, that's a hard pill to swallow."
Dixie Chicks Self-Cancel: We'll Be Known As "The Chicks" From Now On, Thanks
"Dixie Chicks lived long enough to get cancelled by both sides," tweeted Zaid Jilani in response to this news, adding, "(may even be a third when 'chicks' is considered problematic)".
Yahoo News: Let's Face It, It's Time To Cancel The Star Spangled Banner
Should the US pick a new national anthem — and is the Star Spangled Banner too problematic in our woke times? It's not a new demand, and in fact isn't even a new argument, so it's hardly surprising to see it emerge in the social unrest surrounding the police killing of George Floyd. Yahoo News music editor Lyndsey Parker says it's time to replace the Francis Scott Key poem with something more appropriate for our enlightened times, but replace it with what?
"De Facto Stamp Of Approval": CHAZ-Trapped Businesses File Federal Class-Action Lawsuit Against Seattle
Remember the nineteen 911 calls from Car Tender that went unanswered after an arson attempt? That business owner and more than a dozen others want to hold Seattle accountable for abandoning them to the anarchists. Late yesterday, they filed a class-action lawsuit in federal court seeking damages and punitive awards, claiming that Seattle not only didn't fight back, they actively cooperated in their surrender to mob rule and left them to be extorted and terrorized
Rioters Vandalize Memorial to Victims of Communism
A memorial to the more than 100 million people killed by communism was vandalized in the midst of the protests resulting from George Floyd's violent death at the hands of Minneapolis police officers.
In Racist Screed, NYT's 1619 Project Founder Calls "White Race" "Barbaric Devils," "Bloodsuckers," Columbus "No Different Than Hitler"
In an indication of what was to come, the founder of the New York Times' 1619 Project penned a lengthy racist screed attacking all white people in 1995.
Pew Analysis Shows Only 1 In 6 BLM Protesters Are Black
46 percent are white.
Mounting Evidence Points to Covid Refugees from Mexico as a Major Factor in Border-State Spikes
Evidence continues to mount that spikes in Covid cases in U.S. border states are due to successive waves of infected people fleeing Mexico's dysfunctional and overwhelmed hospitals to get American medical care at least as much, if not more than, to the re-opening of those states' economies. This matters because officials in border states are beginning to base policy decisions for partial lock-downs on grounds that lifting them is what caused the spikes.
The police. Not institutionally racist, but institutionally woke.
The police have had an unusually bad lockdown. They began by being bossy and officious, ticking people off for buying luxury items or walking too slowly in parks or even (in one incident in Rotherham that was caught on camera) for being in their own garden. But when Black Lives Matter took to the streets, they promptly forgot all about the restrictions. Far from ordering protesters to disperse, they looked on as mobs carried out flagrant acts of vandalism.
To The Barricades: Portland Antifa Tries Setting Up *Two* "Autonomous Zones" Overnight?
One week ago, Portland mayor Ted Wheeler ordered the demolition of a nascent "autonomous zone," and castigated Seattle for allowing anarchists to take over its city. Last night, the anarchists tried again — twice. Simultaneous demonstrations at two police precincts turned ugly quickly as "Antifa militants" started putting up barricades at the North Portland precinct.
Yes, Lincoln and the Union Freed the Slaves
Jamelle Bouie mounts a dishonest effort to rewrite history.
Watch as Black Police Officer Schools Virtue-Signaling White Protester on Racism
On the streets of Washington, D.C., on Tuesday, a white protester informed a police officer that "just because you have one black friend or a black wife, you can still be racist. It has nothing to do with your acquaintances."
North Portland Descends Into 'War Zone' as Antifa Tries to Set up Another 'Autonomous Zone'
Antifa instigators engaged in yet more looting, violence, and arson on Thursday night and Friday morning in Portland, Ore., as they tried to set up another "autonomous zone."
Prof offers advice on how to destroy monuments 'faster'
A John Jay professor recommended methods to easily remove a Christopher Columbus statue.
Seattle Sent Trucks To Remove CHOP Barricades This Morning, Then The City Decided To Give Them 72 More Hours
Remember Monday when Seattle Mayor Jenny Durkan said it was time for CHOP protesters to go home? This morning the city tried to make good on that promise by sending trucks to the CHOP to dismantle barriers, but things didn't go as planned
Feds Bust Black Lives Matter Organizer for Blackmailing Local Businesses
"You don't want 600 people to come here and destroy your business and burn it down"
Minnesota State Rep: Antifa and Muslim Groups Plan to 'Police Minneapolis Under Muslim Rule'
It would have sounded farfetched just weeks ago. It doesn't anymore.
The Maoist Nature of the New War on Wrongthink
Plus, some thoughts on German words and the concept of Einfühlungsvermögen.
Hulu pulls 'racist' 'Golden Girls' episode featuring characters wearing mud masks
Hulu has removed an episode of "The Golden Girls" in which characters wear mud face masks. The episode is called "Mixed Feelings," and it's been removed due to concerns over racism.
Realtors Change Name of "Master" Bedrooms; Wine Org. Changes Way It References "Master" Sommeliers
The purge continues, moving into the ludicrous as it goes
Smashing Statues Is The Distraction, Something Else Is Going On
Whether in Chicago 2017 or Everywhere 2020, don't focus on the statues.
When Feelz Meets Reason: Woman Has Meltdown Over Black Men Protecting Emancipation Memorial
Woman screeches, "Why are you protecting it?" and melts even further down when asked "Who paid for it?"
Corona Virus
Upsurge in COVID cases linked to Melbourne Black Lives Matter protests
Sky News can reveal that the number of COVID-19 cases linked to the Melbourne's Black Lives matter protests a fortnight ago have risen to five.
Scott, DeSantis: Florida's New COVID-19 Spike Not Just Related To Testing
To put Florida's recent COVID-19 spike in Seinfeldian terms — it's real, and they're hoping to keep it from being spectacular. When diagnosed cases began rising sharply this month, state officials cited the context of greatly increased testing as the reason rather than a second-wave outbreak. This morning, however, Sen. Rick Scott (R-FL) told CNBC's Squawk Box that the rate of confirmed diagnoses has outstripped the rate of testing increase, which means … "we have work to do," Scott said
COVID-19 Antibodies Can Disappear After
People who develop antibodies after becoming infected with the coronavirus may not keep them more than a few months, especially if they showed no symptoms to begin with, a Chinese study shows.
Arizona hits new COVID-19 hospitalization records as cases continue to spike ahead of president's visit
Arizona reported another record day for COVID-19 hospitalizations along with another big increase in new cases Monday, as the virus continues its rapid spread through the state ahead of President Donald Trump's visit Tuesday.
Surge in coronavirus cases linked to more Texans in their 20s getting sick, officials say
Gov. Greg Abbott and health experts say young adults may be taking social distancing less seriously.
South Carolina BLM protests postponed due to coronavirus infections
The Washington Post reports that South Carolina BLM protest organizers will postpone future demonstrations, or move them online, now that at least 13 people who took part in previous protests have tested positive for the Wuhan coronavirus. Those known to be infected include four organizers, six protesters, and three photographers. The organizers urged everyone who participated in their protests, held between May 30 and June 17, to get tested for the virus.
For third day in a week, L.A. County reports more than 2,000 new coronavirus cases
Los Angeles County health officials reported 2,571 new cases of COVID-19 on Monday, the third day in the last week that the county has reported more than 2,000 infections.
Governor To Texans: Don't Make Me Shut Down This State Again
Remember that phrase used by frustrated parents to rowdy kids in the car? Don't make me turn this car around. That is what the latest coming from Texas Governor Abbott sounds like as he addresses a spike in COVID-19 cases in the state. In this case, the state is the car and Abbott is saying that if Texans don't get with the program, he'll have no choice but to put the state back into lockdown mode.
Texas to 'Pause' Reopening Amid Coronavirus Spike
Texas Governor Greg Abbott announced that the state would "pause" reopening businesses as positive coronavirus tests have skyrocketed.
Abbott issues executive order suspending elective surgeries in counties hardest hit by COVID-19
Governor Gregg Abbott has issued an executive order suspending elective surgeries in four major Texas counties to preserve hospital bed space as COVID-19 cases surge in the state.
Returning to lockdown? Almost two-thirds of Americans support the idea in new survey
As coronavirus cases surge once again in many parts of the United States, most Americans wouldn't be opposed to a second lockdown, according to a new survey.
Florida Bans On-Site Drinking At Bars Statewide As Cases Skyrocket
I don't instantly grasp why bars would be barred from in-house service but not restaurants. It has to do with age, presumably. Florida's cases of COVID-19 have been trending younger, proof that it's young adults who have been most cavalier about social distancing since the state reopened. If you want to give that group a reason to stay home instead of socializing en masse, your next move is simple: Shut down bars — or at least force them to provide takeout service only, as is happening here. Like Greg Abbott in Texas, Ron DeSantis is grasping for the least intrusive means of tamping down the current outbreak. A total lockdown is unthinkable (for the moment) but doing nothing is unthinkable as well given the increasing scale of the outbreak in Florida. So he's going to shut in-house service at bars and hope young adults take the hint to stop going out.
Studies Suggest Antibody Response To Coronavirus May Not Last Very Long
We've had a few of these stories in the headlines recently but I wanted to highlight two of them here. It appears that what we all hoped would be the case, i.e. that most people who get the virus will recover and thereafter retain a long term immunity to reinfection, is not going to work out. A Chinese study published in Nature last week suggests that antibodies to the virus may only last for a few months.
Doctors Starved Quadriplegic Coronavirus Patient to Death Because of His Disability
Michael Hickson, a 46-year-old COVID-19 patient, was starved and left without adequate treatment for his illnesses at St. David's South Austin Medical Center. His wife, Melissa, says the hospital refused to treat his illnesses because of his disability.
Election 2020
Report: Trump "Livid" About Underwhelming Rally Turnout
Brad Parscale's going to be blamed for last night's PR fiasco but that's not entirely fair. Normal campaigns work to lower expectations for themselves and to raise expectations for their opponents; that way it's easy for the campaign to "overperform" and for the opponent to "underperform." The Trump campaign and the RNC do the opposite. They continuously lower expectations for Joe Biden by treating him like a complete mental defective, inadvertently making it easier for him to "impress" by delivering a coherent answer on anything. And they continuously raise expectations for themselves because that's just how the boss rolls and always has. The biggest, the greatest, the best of everything — that's the Trump hype machine, 24/7/365.
President Trump Needs to Fire People
It does not matter that allegedly a million tickets to the Trump rally in Tulsa were taken by progressives. It does not matter for one big reason — there was no cap. So if a million progressives bought up tickets, there were still an infinite number of tickets available for others.
NYT Poll: Biden 50, Trump 36
Typically any presidential poll in modern America in which one candidate leads the other by double digits can be instantly dismissed as an outlier. "Biden by 14? Outlier. Next."
Marquette Poll: Biden's Lead Grows in Wisconsin as Independents Turn against Trump
A new poll shows Joe Biden widening his lead over Donald Trump in the crucial battleground state of Wisconsin.
New York City will paint 'Black Lives Matter' on street in front of Trump Tower
New York City appears set to receive a "Black Lives Matter" street mural outside Trump Tower in midtown Manhattan, according to a statement from Mayor Bill de Blasio's (D) office.
What Can We Expect from Biden in the Debates?
On Monday, Jen O'Malley Dillon, the campaign manager for Joe Biden's presidential bid, confirmed in a letter to the Commission on Presidential Debates (CPD) that Biden intends to participate this fall in three CPD-commissioned debates. Within the letter, Dillon labels Donald Trump's outlandish proposal for an additional, fourth debate an effort to avoid facing off against Biden on even ground: "The Trump campaign proposal for elaborate negotiations is merely an effort to dodge fair, even-handed debates."
The Coming 2020 Train Wreck
If there is one thing everyone can now agree on, it's our dubious ability to pull off a free and fair election.
Why Is Jeff Sessions Humiliating Himself?
The president has insulted him repeatedly, but Sessions still praises him.
Paterson councilman, councilman-elect face vote fraud charges
Brother of Councilman Shahin Khalique also charged
Fox News's Pollster Is Just Messing With Trump Now
Fox News polls have become an "event" on social media because everyone understands that the president expects his favorite network to propagandize for him, and yet … Fox's polling is routinely terrible for him and discouraging.
What If Joe Biden Wins?
President Biden, Or Something
"Myth" Busted? NJ AG Indicts Four Over "Hundreds" Of Fraudulent Mail-In Ballots
And here I thought we had it on the highest authority that mail-in balloting didn't have more risk for fraud and manipulation. Don't tell that to New Jersey Attorney General Gurbir Grewal, who just indicted four men for voter fraud connected to hundreds of fraudulent mail-in ballots. Two of suspects are city council members in Paterson, in fact
The Week It Went South for Trump
He hasn't been equal to the crises. He never makes anything better. And everyone kind of knows.
Majority of Black Voters Support a Position that the Left Believes Is Bigoted
A majority of black voters believe there are only two genders, according to a joint poll by Just The News with Scott Rasmussen. Black voters are also more likely than white and Hispanic voters to reject the radical left-wing theory that there are more than two genders.
POLITICO: Trump Tells Advisers He's Losing
Concerns may run through Trumpland about a potentially major defeat in the upcoming election. POLITICO reported multiple people told them President Donald Trump realizes things aren't going well.
Keisha Lance Bottoms emerges as possible Biden running mate
I very much doubt that Joe Biden's selection of a running mate will affect the outcome of this year's election. However, the selection is important because (1) Biden has a pretty good chance of winning the election, in my opinion and (2) considering his age and diminished capacity, there's a fair chance that, if elected, Biden won't serve four years.
Gun Rights
Will SCOTUS Return This Woman's Guns To Her?
As you may have noticed, the Supreme Court has been rather "gunshy" (sad pun intended) about taking up any new Second Amendment cases this year. On June 15th, the court refused to hear nearly a dozen cases involving gun rights and gun control laws. But there's one more item that could wind up on their plate and it involves a California woman named Lori Rodriguez. Back in 2013, police raided her home in San Jose in response to a potential domestic violence report about her husband and forced her to open her family's gun safe. They confiscated all of the firearms found within. Now, seven years later, they are still refusing to return them to her, so Rodriguez has turned to the courts for relief.
Surprise! Gun Sales Explode In Minnesota After Riots, #DefundthePolice
Gee, whodathunkit? Let's allow the streets to burn, demand the dismantling of the police department, and then call concern over property crimes and assaults a symptom of "privilege." Minnesotans have responded by rediscovering one of the core purposes of the Second Amendment — mainly first-time firearms buyers, local CBS affiliate WCCO reports.
L.A. Sheriff To Quadruple Gun-Carry Permits
Only nine civilians had concealed carry permits in 2017
Self-Defense When You're Violating the Law
You generally can't claim self-defense if you're a robber "defending" yourself against your victim's own self-defense—but do you also lose your self-defense rights if your only crime is illegally carrying a handgun?
Hide the Decline
Environment &
"Green Energy"
Nevada adopting stricter car pollution standards
Gov. Steve Sisolak announced that Nevada will move to adopt California's car pollution standards, a move that comes as state officials have pushed back against the Trump administration's decision to relax federal vehicle emission standards in recent months.
Fifteen people killed in Mexican village linked to windpower dispute
Investigations under way into the reasons behind deaths of 13 men and two women
Extinction Rebellion spokeswoman Zion Lights quits green movement to become lobbyist for nuclear power saying: 'I changed my mind'
Zion, 36, dramatically quit the group to join pro-nuclear Environmental Progress
Why Climate Activists Will Go Nuclear—Or Go Extinct
In October 2019, the British climate activist group Extinction Rebellion carried out two weeks of civil disobedience in London and other cities around the world. Six thousand activists blocked the five main bridges that cross the River Thames, which flows through London, preventing people from getting to work or home.
Vermont Senate Passes Right to Sue if the State Fails to Meet Climate Targets
The sad spectacle of greens losing climate lawsuit after lawsuit has prompted Vermont's legislators to create a special law to allow activists to sue the Vermont government.
Obamacare
Government in Healthcare
The Bioethics Push to Starve Dementia Patients
Did you know that the United Nations declared June 15 as World Elder Abuse Awareness Day? Probably not. It didn't get much publicity.
The Latest Case for Health Care Transparency
Well, health care cost transparency, anyway.
War & Terror
US soldier charged with terrorism for "helping Satanic neo-Nazi group" to plot "mass casualty" attack on own unit
A US Army private faces charges for attempted murder and terrorism after passing sensitive military information to an "occult-based neo-Nazi group" in preparation for a major terrorist attack on fellow soldiers.
When Treaties Die
Treaties are only good if all sides abide by them. Bad actors on the world stage see treaties as something else – an opportunity to take advantage of gullible nations who are too scared to do anything.
Teen Who Makes Teddy Bears for Children of Fallen Law Enforcement Receiving Death Threats
"…we got hundreds of comments wanting my dad dead and saying they hope he gets shot in the face. I have stayed silent until now, but I'm not doing that anymore."
China vs. the Australian Strategic Policy Institute
This month, the Australian Strategic Policy Institute — a Canberra-based think tank focusing on defense issues — published groundbreaking reports on Chinese genomic surveillance, disinformation on Twitter, and united-front influence operations in Western democracies. Just in June, ASPI's work has boosted public understanding of the mechanisms by which the Chinese Communist Party clings to power at home and seeks influence abroad.
China has been playing Go, not chess. India needs to learn the game
As Beijing surrounds Delhi, India must expand the board, have a long-term horizon, and consolidate internally
Mob Calls In Fake Shooting Then Attack Responding Officers In "Ambush"
Two Tampa police officers were surrounded and attacked by hundreds of rioters after they responded to a report of shots fired in the Ybor City neighborhood on Saturday.
Tampa police officers 'ambushed' early Saturday, chief says
The chief of the Tampa Police Department says his officers were "ambushed" early Saturday morning.
Tampa officers injured in separate ambush attacks, police chief says
Three police officers were injured over the weekend after officials say they were ambushed in two separate incidents while responding to calls in Tampa.
Excessive masturbation is hurting China's military
The Chinese military says excessive masturbation and too many video games are among the reasons its physical-test failure rates have reached an "alarming high."
Iran Trains Venezuelan Military to Control Communications
Iranian military advisers conducted courses for the FANB on propaganda and prolonged civil war
National
DOJ Investigators Involved In Antitrust Probe Don't Appear To Be Scrutinizing Claims Of Bias In Google's Search
Investigators with the Department of Justice involved in an antitrust probe targeting Google do not appear to be scrutinizing claims that the company manipulates its search feature, leaks of the investigation and a source with knowledge indicate.
Harvard judged a student guilty of rape using an evidence standard it didn't define. A judge upheld it.
He wrote for "Black-ish" and "The Simpsons" but won't get his diploma
Project Veritas: Facebook Moderation Aims To "Get The Cheetoh Out Of Office"
What lesson can we draw from the latest Project Veritas peek into Facebook's content moderators? Perhaps the oldest lesson of all — power corrupts, and absolute power corrupts absolutely. Will anyone truly feel surprised to hear these bureaucratic functionaries chortling with glee over their control over other people's political speech and the imposition of their own agendas over that of Facebook users?
Senate Intelligence Committee Commissions Public Report On UFOs
The ufology community is all abuzz this week about some news out of Washington, and for good reason. The Senate Select Committee on Intelligence just released their Intelligence Authorization Act for Fiscal Year 2021. Much of it is the standard housekeeping dealing with appropriations, structural changes to departments in the CIA and some rearranging of the deck chairs in various departments inside the intelligence community. It also includes directions for reports to be generated on the activities of Russia, the Chinese Communist Party and other adversaries of interest. But buried back on pages 11 and 12, there is one section of the report that set the UFO community off like a 4th of July fireworks display.
L.A. Councilman Jose Huizar arrested in corruption probe
Los Angeles City Councilman Jose Huizar, an ambitious player in city politics for nearly two decades, was arrested Tuesday, becoming the most prominent figure to face charges in the federal investigation into corruption at City Hall.
An Elite Progressive LISTSERV Melts Down Over a Bogus Racism Charge
On May 28, progressive election data analyst David Shor tweeted about a new paper by Princeton professor Omar Wasow, showing that peaceful civil-rights protests moved public opinion toward protesters while violent protests had the opposite effect. The tweet violated a taboo in some left-wing quarters against criticizing violent protest and led within days to his firing.
Philly shuts down dumpster pools: 'We are not screwing around'
The city of Philadelphia is asking people to refrain from swimming in dumpsters after a block party rented trash bin and turned it into a makeshift swimming pool over the weekend.
Black hole bounty captured at center of Milky Way galaxy in NASA image
Astronomers have found evidence for thousands of black holes near the center of the Milky Way galaxy using data from NASA's Chandray X-ray Observatory.
University removes "Freedom" from ID cards after petition says the word harms black students
"Poorly named form of identification" makes them feel "dehumanized"
Nicholls State president declares "Free speech does not protect hate speech." Not exactly.
FIRE is calling on Nicholls State University President Jay Clune to take another look at his copy of the Constitution today, after he pledged in a campus-wide email that the university would impose the "harshest action" for any expression that "does not support our values," claiming that "[f]ree speech does not protect hate speech."
Conservative group's post about blacks owning slaves in America sparks uproar
Black Student Union wants to see TPUSA "dismantled," dean demands apology
UC endorses statewide measure criticized as 'discrimination' while hiring 'nondiscrimination compliance' officer
The University of California Board of Regents recently voted in favor of reversing a 1996 proposition barring racial discrimination.
NASA Renames Headquarters In A Very 2020 Way
If you guessed that the new name for the NASA headquarters building in Washington, D.C. was chosen to honor an African-American woman you would be correct. This is 2020 and even NASA is trying to prove how woke of an agency it is.
D&D is trying to move away from racial stereotypes
It's getting rid of the concept of 'evil' races and making changes to racial ability scores.
Newsweek: Conservatives Are Weaponizing Cancel Culture Against Celebrities
The actual headline of this Newsweek piece is "Conservatives Weaponize Cancel Culture to Tame Anti-Trump Celebrities." This is so absurd on its face that I'm not sure where to begin.
Facebook Changes Policy After Unilever, Verizon Pull Ads
In the past 24 hours two major corporations announced they would no longer advertise on Facebook until the social media giant changes its approach to political statements and ads that appear on its site. Verizon joined an ongoing boycott yesterday. Today, European conglomerate Unilever joined as well, saying it won't advertise on Facebook, Twitter or Instagram for the rest of 2020.
Federal Judge Orders All Children With Families Detained By ICE To Be Released
A federal judge ruled Friday that minor children being held for longer than 20 days with their parents in detention facilities must be released. The ruling affects three family detention centers in Texas and Pennsylvania operated by U.S. Immigration and Customs Enforcement.
UCLA student paper brags about capitalizing "Black," rationalizes leaving "white" lower case
In what may be a perfect encapsulation of the current era of race-speak, the copy editor of UCLA's The Daily Bruin used a lengthy screed to explain why the paper is now using "Black" (capital "B") but keeping "white" (lowercase "w").
TikTok and 53 other iOS apps still snoop your sensitive clipboard data
Passwords, bitcoin addresses, and anything else in clipboards are free for the taking.
Short Circuit: A Roundup of Recent Federal Court Decisions
FIFA, vaping, and surprise tasing.
Identitarianism Comes to Hollywood
The Simpsons announced that white actors will not be permitted to "voice" non-white characters. This raises so many questions. Is Hank Azaria–who is Sephardic and thus Hispanic under federal law–white? Is it still okay for Dan Castellaneta, a Gentile, to voice Krusty, a Jewish clown, or does he have to give the part to Azaria? And what's up with a grown woman voicing Bart?
Economy & Taxes
California officials target tech firms that drive our economy
During a house-shopping visit to a small industrial city in Ohio where I had taken my first newspaper job, I asked a local, "What's that smell?"
Obsessed: California Democrats Want Another $20 Million to Enforce Gig Job-Killer AB5
California Democrats, apparently obsessed with killing jobs when the state needs them most, are seeking an additional $20 million to enforce the AB5 law against so-called "gig" work.
Treasury Sends $1.4 Billion in Stimulus Checks to Dead People
Politics and bureaucracy make a terrible combination but too often they are mixed together. The results are usually a nightmare.
Wow: Durable Goods, New-Housing Sales Up Double Digits In May
Don't look back — the economy may be gaining on us. Two key economic indicators in the past few days suggest that the May jobs report may not have been as much of a fluke as some suspect. Consumer demand returned with a vengeance last month even with the limited reopening that took place in a handful of states, and not just for on-line purchases, either.
Market Watch: Over/Under For June Jobs Report Is … 3 Million?
What kind of surprise can we expect from Thursday's jobs report for June? A month ago, we got a hugely pleasant surprise for the May report — so surprising that it took a day of tamping down conspiracy theories about the numbers before people accepted it. Market Watch predicts another pleasant surprise this week from the June report, and based on metrics seen thus far, that seems like a safe bet.
International
Expert warns China's Three Gorges Dam in danger of collapse
Residents in lower reaches of Yangtze River should brace for evacuation: Chinese hydrologist
Rare "ring of fire" solar eclipse will coincide with summer solstice 2020
The sun, moon and Earth will align in the sky Sunday in a rare "ring of fire" solar eclipse — timed perfectly to coincide with the summer solstice, the longest day of the year.
Huge green fireball over Australia puzzles experts
Some residents of Australia received a pretty special treat earlier this week when a massive fireball appeared in the night sky. The event was captured by multiple onlookers, and as ABC News (that's the Australian news agency, not the Disney-owned ABC) reports, the unexpected visitor streaking across the sky was especially unique, taking on a greenish hue as it endured an inferno while cruising through Earth's atmosphere.
Social media, cancel culture and Maoist shaming circles
Henry Ford famously once said of his mass-produced Model T automobile: "You can have any colour you like, as long as it's black."
Radioactivity is blowing in the air
Invisible for humans, but detectable for radiation-filters. A cloud with tiny levels of radioactivity, believed to originate from western Russia, has been detected over Scandinavia and European Arctic.
Opinion
Cancel Culture Is Glorified Cyberbullying, and It Will End in Tragedy
I've been teaching for a handful of years now, and I've watched in our country as many of the social problems ailing students have turned from the traditional means of bullying to cyberbullying. It has become one of the dominating issues of our time, and it has been a literal killer.
Whose Lives Matter in America?
As the protests over the horrific police killing of George Floyd devolved into looting, vandalism, and arson across America that destroyed black lives, black livelihoods, and black monuments, the Black Lives Matter movement has sought to capitalize on the situation, pushing radical demands to "defund the police" and "abolish the police" in the name of protecting black lives. According to a new survey from the Cultural Research Center (CRC) at Arizona Christian University, however, a terrifyingly small percentage of Americans believe that human life — of any race — is sacred.
In Defense of Ulysses S. Grant
He was a great man, if flawed. He was a humble man who needed great events to uncover his strengths.
Dear Hillsdale College,
I was one of your "token black" students. The essays I wrote on my admissions application spoke about my newly found faith in Christ, experiences as a former foster youth, and adversities faced while growing up with a mentally ill mother. Though my ACT score was not just below your average, but the national average, you accepted me anyways. While other prestigious colleges might have seen me as a high risk statistic, you saw me as an individual with human dignity. I look at my acceptance letter and diploma as symbols of the institution seeking justice and equality for those who represent me, and that is: former foster youth, underprivileged, undereducated, pregnant student, white, black, woman, and person.
The unholy alliance of big government and Big Tech
I had forgotten all about Sir Nick Clegg. In 2015, Britain's deputy prime minister led his Liberal Democrats to a spectacular electoral wipeout, going from 57 members of Parliament to eight. Two years later, he lost his own Sheffield constituency and disappeared — or so we thought — from public life.
"Moral" History vs. Factual History
Here is something Congresswoman Alexandra Ocasio-Cortez said this week
Why American Universities Lead the World in Research
When it comes to real research — the kind that leads to breakthroughs that make our lives better — a high percentage of it comes out of American universities.
$5.5 Billion Stem-Cell-Funding Measure Qualifies for California Ballot
Back in 2004, Californians voted to borrow $3 billion to pay for embryonic stem-cell and human-cloning research — that the media and Democrats falsely claimed George W. Bush banned — with the promise of CURES! CURES! CURES! The media were all in because the agenda of the day was, "Repudiate all things Bush" –plus the pro-lifers were opposed, so it had to be passed.
The Links Between Black Lives Matter and Nicolas Maduro Revealed
The organization's founders are avowed Marxists, more interested in ideology than in solving racial inequality
Why we choose racism and how we can escape it
In one of his most perceptive writings, C.S. Lewis says that one of the most common temptations that leads people who are not yet bad to do very bad things is the desire to be part of an inner group — what Lewis calls the inner ring. "Unless you take measures to prevent it, this desire is going to be one of the chief motives of your life, from the moment you enter your profession until you are too old to care," Lewis writes. "If you do nothing about it, if you drift with the stream, you will in fact be an 'inner ringer.'"
Why American lives matter most
Once the US exported Coca-Cola, McDonald's and movies. Now it exports political pathologies
On supremacies and equality: the Reverend Martin Luther King, 1960
From a speech Reverend Martin Luther King delivered at DePauw University in September of 1960
The "1619 Project" Learns from Mussolini
The "1619 Project" is a genuine and instructive exercise in "fascist attitudes and activity" as described by Mussolini.
Black Lives Matter is a state-backed religion
In the eyes of many, this "movement" transcends politics
Supreme Court's LGBTQ Decision Is Formula for Chaos
The U.S. Supreme Court has decided that homosexual and transgender individuals are covered by the anti-discrimination provision, Title VII, of the 1964 Civil Rights Act.
The Future of Western Civilization Is Imperiled by Mob Rule. Now Is the Time for Courage and Leadership.
The war on history has spread across our country and has even spilled over to other parts of the Western world.
Parenting Against "The Village"
Many readers will recall that in 1996 Hillary Clinton published a book — I won't say she wrote it — called It Takes a Village, the title of which was supposedly inspired by an African proverb. Whether or not this actually is a proverb among Africans, or whether it was merely attributed to them to make it seem trendy and "multicultural," I've always been averse to the claim that "It takes a village to raise a child."
Is the My Little Pony Fan Community Really Full of Nazis?
The Atlantic recently published an exposé on the urgent problem of Nazis in the subculture of "Bronies," adult fans of the My Little Pony: Friendship is Magic cartoon.
On Race and Inequality—A Reply to Nathan J. Robinson
The resurgence of the Black Lives Matter movement following the death of George Floyd has plunged us into a new era of institutional anti-racism. The prevailing narrative is that the country remains a fundamentally racist and white supremacist society that has yet to come to terms with its original sin and must be held accountable by eliminating all racial disparities of outcome. To this ongoing discussion, Nathan J. Robinson has contributed a long essay in his magazine Current Affairs restating the case for reparations on behalf of black Americans.