Another "quick takes" on items where there is too little to say to make a complete article, but is still important enough to comment on.
The focus this time: Sticks and stones may break my bones, but using wrong pronouns makes you Hitler!!1!
First, a little mood music:
Carrying on…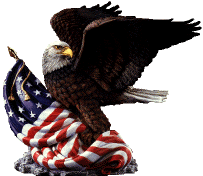 Apparently British police have nothing better to do than to hunt down people who dare express biological fact.
"A police force has been accused of 'incredible irresponsibility' for treating the display of transphobic stickers around Oxford as a 'serious crime'.

"Some of the stickers, which have been dotted around the city centre, state: 'Woman: noun. Adult human female' and 'Women don't have penises'.

"Thames Valley Police has announced that those responsible could be charged with a public order offence and has appealed for witnesses."

The madness of academia is, and always will, infect the broader society.
"Over the last several years, we have seen the migration of progressive culture from the halls of college campuses to the mainstream. The creation and recognition of 'International Pronouns Day' is a perfect example.

"If you haven't heard of International Pronouns Day, you're not alone. It's new, having been first recognized just last year. It occurred again yesterday and is already being treated by many as completely mainstream.

"This concept grew directly out of the recent embrace of transgenderism in higher education, where the special day for pronouns is being heavily advanced and celebrated."

The gender neutral term of address to a bunch of people, namely "guys" (as in "hey you guys!") is doubleplusungood and even "y'all" is considered woke…
"San Diego State University held a 'Pronouns 101' workshop on November 20 in honor of 'Transgender Awareness Day.'

"The event, hosted by Wesley Palau, coordinator of SDSU's Pride Center, and Miles Reyes, part of the Pride Center's media team, spent time teaching students how to use language that is inclusive of transgender people. It lasted for about half an hour and was sparsely attended.

"The speakers started the presentation with a land acknowledgement of indigenous people.

"After, students were advised not to use the word 'guys' when addressing a group of people, and instead use terms such as 'y'all' or 'folks.' Another option suggested was 'beautiful people.'"
TTFN.