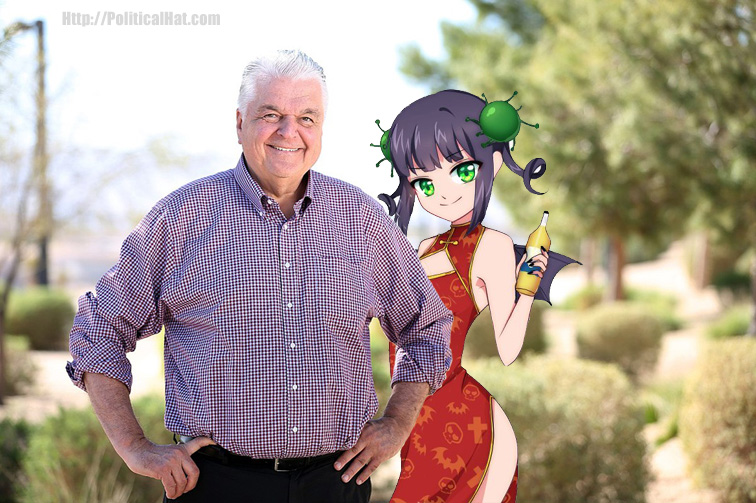 There is hope, and some early tentative evidence, that chloroquine and hydroxyclhoroquine might possibly be effective, especially in combination with other drugs. So of course the Governor of Nevada thought it was a bright idea to ban new prescriptions for these drugs for use against the Coronavirus.
Today, I signed an emergency regulation limiting the prescription & issuance of two drugs that have unproven results with treating COVID-19. While these drugs serve necessary medical purposes, this regulation protects the Nevadans who need them and prevents unnecessary hoarding. pic.twitter.com/dGMDJfdNAW

— Governor Sisolak (@GovSisolak) March 24, 2020
However, it was subsequently clarified that those already on either of the drugs, or "inpatient[s] in an institutional setting" as it applied to a "chart order" (i.e. someone who is already so bad that they've been admitted to a hospital can still be proscribed them). In other words it isn't a full blanket ban, but a partial infringement on a doctor's prerogative to treat their patient under their guidance with a legitimate medicine.
3.24 RX Regulation by ThePoliticalHat on Scribd
Governor Sisolak suggested that Texas had gone further, when it did not since according to the article the Governor linked there was no proscribing limitation to chart orders of inpatients in a hospital.
While hoarding and a shortage hurting those who needed these drugs for other purposes is a legitimate concern, a blanket ban on non-hospital prescription to help fight the Coronavirus because there is no "concensus" about their efficacy is still a restriction that leaves the decision in the hands of the government, and not with actual doctors—troubling ineed.. Even if their efficacy is overstated, to outright ban outside of crowded hospitals is troubling.
This is the type of red tape that has resulted in pain and death for millions in America, something that people are becoming acutely aware of in this present crisis.
But the best minds led Sisolak to make this decision, like advice from Nevada's chief medical officer… who was hired despite not being licensed to practice?
"Nevada's top doctor isn't licensed to practice medicine in the United States.

"Ihsan Azzam testified in Las Vegas on Tuesday that he has a master's degree and worked for several years in environmental public health and epidemiology before being named chief state medical officer last May.

"Azzam says he practiced for several years as an obstetrics and gynecology physician in Africa before moving to the United States in the 1990s."

Why is it so hard to just put politics and public image aside and just act competently and sensibly?