Another "quick takes" on items where there is too little to say to make a complete article, but is still important enough to comment on.
The focus this time: Doubleplusungood naughty naughty!
First, a little (WTF) mood music:
Carrying on…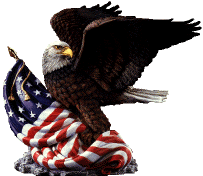 Equality can mean a lot of things. In Australia, "equality" means making sure that it more important to have a demographic balance than the best minds necessary to prevent bridges and buildings from collapsing.
"Equality? No thanks. Women at the University of Technology Sydney (UTS) will be able to enter engineering and construction degrees with a lower score on an admissions test than their male counterparts.

"The Sydney Morning Herald reported that UTS will allow women to enter engineering and construction degrees with a lower score on the Australian Tertiary Admission Rank (ATAR) than male students. Women can score 10 points lower than men and still be admitted into the degree programs.

"As the Herald reported, many universities in the country 'allocate adjustment points based on disadvantage or illness,' but UTS appears to be the first one to make the adjustment based on gender. As one can guess, the move to lower the entry bar for women is being done in an effort to get more women into engineering."

Nothing says "equality" more than punishing doubleplusungood unequal speech… right?
"The University of Sheffield is to pay students to tackle so-called 'microaggressions' – which it describes as 'subtle but offensive comments'.

"They will be trained to 'lead healthy conversations' about preventing racism on campus and in student accommodation.

"Vice-chancellor Koen Lamberts said the initiative wanted to 'change the way people think about racism'.

"The students will be paid £9.34 per hour as 'race equality champions', working between two and nine hours per week to tackle 'microaggressions' in the university.

"These are described as comments or actions which might be unintentional, but which can cause offence to a minority group."

Nothing—NOTHING!!1!—is more evil now-a-days than… clapping.
"A student newspaper at Oxford University in the United Kingdom is reporting that the school's student council will encourage the use of 'jazz hands,' the British Sign Language symbol for 'applause,' rather than clapping because traditional applause could cause anxiety.

"According to the Oxford Student, the Oxford Student Council approved a motion mandating the officers to encourage the use of jazz hands rather than clapping. Oxford University Student Council Vice President of Welfare and Equal Opportunity Roisin McCallion reportedly introduced the motion, which passed Tuesday. The phrase "jazz hands" refers to when one moves their hands quickly back and forth in front of them.

"The Daily Mail quoted one Oxford student as saying, 'Oxford University Student Union is always seeking to be more accommodating for students. Especially for those with accessibility issues.' However, the student added, 'but this idea will not work and is completely ludicrous.'"
TTFN.