The U.K.'s so-called National Health Service (NHS) is well known for imprisoning children and not letting parents seek better help elsewhere, as has been shown with Charlie Gard and Alfie Evans. Now, they are quite on form by trying to do it again.
"In a culture of death, British doctors destroy chance for life.

"Such is the case right now for Tafida Raqeeb, who is dying in a London hospital because her doctors refuse to release her to where she could be cured.

"The little five year-old has a rare and fatal blood vessel condition called 'arteriovenous malformation.' Specialists in Italy have expertise in treating that very condition, but the Royal London Hospital is keeping Tafida literally imprisoned in their facility.

"The Giannina Gaslini Institute in Genoa has assembled a medical team for Tafida, and is in contact with her doctors in London. The Sun quotes the Institute's Italian doctors as predicting, 'There is a good chance she will emerge from the coma she is in.'"
Why? Why is the "free" NHS so hell bent on having children horribly die? Is it a sense that all children are Leviathan's (i.e. the NHS's) children? Do they just not want to be embarrassed by their own incompetence? Are they run by thrill-kill lunatics? It is mere hubris or something far, far more sinister?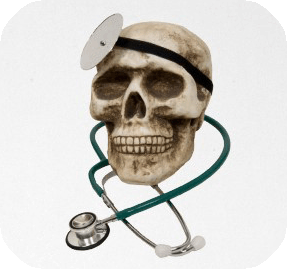 How far will the NHS go to kill children? So far as to launch a European wide manhunt against parents who "illegally" took their condemned child to receive life-saving treatment.
"Another child, eight-year-old Ashya King, was in Southampton suffering from a brain tumor. His parents were concerned about his treatment, and wanted to take him for proton therapy elsewhere.

"When the hospital refused to acknowledge parental rights and release Ashya, Brett and Naghemeh King snuck their son out of the hospital –making them fugitives for the sake of their son's life.

"A European continent-wide manhunt was launched against Ashya's parents. They were finally apprehended in Spain.

"But their little Ashya was given treatment –which is what the now 'criminal' parents were seeking all along.

"The illegally-sought treatment cured Ashya. Today Ashya is cancer-free, with no brain damage from his now non-existent tumor."
Pro-tip: Never ever get sick in the U.K., and never ever bring your child into the clutches of a Moloch-worshipping NHS.