News of the Week for Aug. 11th, 2019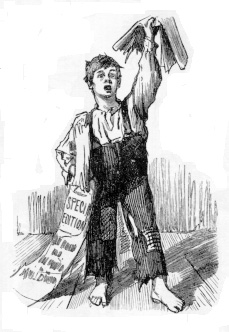 Gun Rights
The New York Post's "Assault Weapons" Editorial Is Nonsensical
The New York Post's editorial board has written a fawning open letter to President Trump in which it asks him to "ban assault weapons now." It is, from start to finish, a profoundly lazy, impressively ignorant, and doggedly cliché-ridden piece of work that at no point even attempts to deal seriously with the arguments that it believes it is refuting.
Mexico's president urges US to revisit gun laws after El Paso shooting
Mexican President Andrés Manuel López Obrador on Monday urged the United States to revisit gun control legislation following the deadly mass shooting in El Paso, Texas.
Ohio gunman described himself as pro-Satan 'leftist' who supported Elizabeth Warren
The Ohio gunman described himself on social media as a pro-Satan "leftist" who wanted Joe Biden's generation to die off, hated President Trump and law enforcement, and hoped to vote for Sen. Elizabeth Warren for president.
Anti-Gun Agitators Harass Sen. McConnell at His Home: 'Just Stab the Motherf*cker in the Heart!'
Twenty to thirty left-wing agitators gathered outside of Senator Mitch McConnell's house in Louisville, Kentucky, Monday night and made a ruckus to agitate for gun control in the wake of two mass shootings that roiled the nation over the weekend.
Firearms Expert Says Dayton Shooter's Weapon Was Illegally Modified
A former Navy serviceman and firearms expert told The Rundown that after viewing photos of the weapon used by the Dayton, Ohio nightclub shooter, the weapon was obviously illegally modified.
Let's chat about Graham's "red flag" law proposal
I still really haven't finished processing the President's remarks in the wake of this weekend's shootings where he suddenly launched into a call for bipartisan gun control measures. In the aftermath, Ed Morrissey discussed the formation of the new GOP gun law caucus in the Senate. I suppose today's news will wind up being part of that process since it does indeed involve gun control in the GOP controlled Senate.
Next Wave of Incremental Gun Laws Hits Already
The attack on the Second Amendment works like a ratchet. Lunatics are allowed to run loose. When some of them inevitably shoot people, the media and the Democrat Party exploit the event to gin up mass hysteria. Incremental laws are passed that unconstitutionally infringe on our right to bear arms. The ratchet has moved another notch. Then authoritarians wait impatiently for the next mass shooting as they prepare another wave of incremental gun laws, which will be imposed the moment they can do so in the heat of the moment.
Trump gets his bipartisan wish: McConnell forms gun-law GOP caucus
In his post-Dayton/El Paso speech yesterday, Donald Trump urged Congress to find some bipartisan ground in dealing with mass shootings. Mitch McConnell granted Trump his wish, or at least provided a start to the process yesterday. A new working group in the Senate Republican caucus will "brainstorm" on potential actions to curb and prevent such events.
While Anti-Gunners Hate It, Hong Kong Residents Long For Second Amendment
While some anti-gun activists may pay lip service to the Second Amendment, still others want to see it repealed. They argue that it's a roadblock used to curtail gun control in the United States.
Is the GOP Gearing up to Cave on Gun Control? It Sure Seems Like it.
After last weekend's horrible mass shootings, we're hearing the usual cries from the left for stricter gun control — but this time we're also hearing them from increasing numbers of Republican lawmakers willing to embrace "red flag" legislation.
Why Red Flag Laws Are Not A Good Solution To Mass Shootings
Do you feel comfortable giving up a cornerstone of our republic for a safety dependent upon enforcement by a government that has failed at this before?
Republicans Who Support Gun Confiscation Laws Imagine 'Due Process' That Does Not Exist on Paper or in Practice
Here is how the states with "red flag" laws fail to protect the constitutional rights of gun owners.
Everything They're Telling You About Mass Shootings Is Wrong
Democrats have complained about police brutality for years. The police, they assure us, are out of control. And, the story goes, they have it in for anyone whose skin is not lily white. You can't trust the racist cops, they tell us. Remember Ferguson, Missouri, Eric Garner, Philando Castile, Tamir Rice, and others.
Red Flag Laws Are Stupid and Useless
Lots of "red flag" talk after the latest shooting panics, but Borepatch would like to remind us that such laws are stupid and useless.
Wayne LaPierre hints: The NRA will oppose any of the gun-control proposals under consideration
We already basically knew this but LaPierre blasted out an "important statement" late this afternoon confirming – in vague terms – that the NRA is a "no" on pretty much anything that's on the table.
Cosmetic Questions
I am just a little bit annoyed at my friend Mona's column today, in which she simultaneously admits that the criteria for being counted as a so-called assault rifle are cosmetic and argues that we should nonetheless prohibit some weapons on cosmetic grounds – without ever suggesting which cosmetic grounds should be verboten or who is to be invested with the power of making his aesthetic sensibility mandatory.
Sununu vetoes 3 gun bills, citing NH's "culture of responsible gun ownership, individual freedom"
Governor says bills would not solve "national issues" or prevent violence by "evil" people
Kafkaesque 'red flag laws' strip gun owners of their constitutional rights
Red flag laws let police confiscate guns without due process. Suspending the Constitution in a secret hearing is a Rubicon from which there is no return.
Want Gun Rights? Become an Indentured Servant
Would you become an indentured servant to exercise your right to keep and bear arms?
Mass Killings vs. Mass Shootings
In trying to measure the effects of guns on society — not just the Americans — it pays to be careful about what we are describing. The Washington Post explains that there is no direct relation between the number of firearms in circulation and the number of ordinary gun-related murders.
Gun-control backers concerned about changing federal courts
California has some of the toughest gun laws in the nation, including a ban on the type of high-capacity ammunition magazines used in some of the nation's deadliest mass shootings.
Hide the Decline
Environment &
"Green Energy"
McDonald's new paper straws aren't recyclable – but its axed plastic ones were
London (CNN)McDonald's has reportedly admitted that its new paper straws, rolled out last year to help "protect the environment," can't be recycled — unlike the plastic versions they replaced.
The Trump Obsession Comes for California's Water
Tomorrow, the Golden State's Democrat-run, veto-proof legislature returns from its summer break and is expected to quickly take up S.B. 1, the "California Environmental, Public Health, and Workers Defense Act of 2019." It has been proposed for one reason: Donald Trump is president. Under his administration, long-standing EPA regulations and analyses, and bureaucratic (state and federal) actions, related to water have been rethought, reviewed, and relaxed. Which comes to the progressive Left as a threat: All that water-denying is now at risk.
Obamacare
Government in Healthcare
How About That Pharmacy Gag Rule?
What the heck is a pharmacy gag rule? Is it because the medicine tastes bad? President Trump signed the gag rule for Obamacare plans and group plans last October. The law went into effect immediately for those covered participants.
MVNHS© Digs Deeper (& The IRS Joins the Fray)
Into its citizens' DNA, that is.
War & Terror
Sen. Rand Paul had part of his lung removed this weekend because of damage from 2017 attack
Sen. Rand Paul announced on Twitter today that part of his lung was removed over the weekend because of lasting damage caused by the blindside attack by his neighbor in 2017
In Hong Kong, It's Now a Revolution
"In Hong Kong, revolution is in the air. What started out as an unexpectedly large demonstration in late April against a piece of legislation—an extradition bill—has become a call for democracy in the territory as well as independence from China and the end of communism on Chinese soil."
Khmer Rouge's unrepentant 'Brother Number Two' has died
He's not nearly as well known as Pol Pot aka "Brother Number One," but according to some Nuon Chea was the brains behind the Khmer Rouge and the mastermind behind the reign of terror that followed their takeover of Cambodia in 1975. Sunday, Chea died in a hospital at the age of 93. He had been convicted of by a special court of crimes against humanity in 2014 and convicted again in 2018 of genocide. Despite this, he never apologized or expressed any regret for his role in the deaths of millions of people
Is Putin covering up a nuclear disaster? Ambulances covered in protective film transport six Russians who suffered severe radiation poisoning in mystery explosion during 'test of new hypersonic missile'
Putin's top secret war missile 'may have exploded during tests' in Nyonoska
Spike in radiation reported after explosion at Russian military base
Defense officials have shut down fishing, swimming and shipping traffic in a portion of the White Sea.
National
We've Tracked Down the Rules for the Democratic Socialists of America Convention and They're AMAZING
What happens when you fill a conference hall with dedicated young socialists and try to get anything done?
Heavy metal gases observed streaming from football-shaped exoplanet
Astronomers have detected heavy metal gases streaming away from an extremely hot, football-shaped exoplanet located 900 light-years from Earth. It's the first time scientists have identified heavy metal gases emanating from a so-called hot Jupiter.
Berkeley morality instructor calls to "dispossess" philanthropists of their wealth
Nick French teaches a course at UC Berkeley on "Individual Morality and Social Justice." He recently made his views on the topics public, arguing that those who gain wealth through capitalism are always complicit in immorality.
Data-mining reveals that 80% of books published 1924-63 never had their copyrights renewed and are now in the public domain
This January, we celebrated the Grand Re-Opening of the Public Domain, as the onerous terms of the hateful Sonny Bono Copyright Act finally developed a leak, putting all works produced in 1923 into the public domain, with more to follow every year — 1924 goes PD in 2020, and then 1925, etc.
USC psychology scholar argues term "viewpoint diversity" is a dog whistle
Twitter comments recently made by a University of Southern California psychology scholar sparked a lively debate regarding commonly used free speech terminology.
American Bar Association mulls campus sex rules for criminal code
"Disastrous for due process" if resolution passes
Dem Rep. Joaquin Castro: Here's a list of the names of max Trump donors from my hometown, to do with as you wish
Note that this is Joaquin, not Julian. The former is a congressman from San Antonio, the latter is his identical twin brother, the former mayor. Julian's the one running for president.
American University official says it plans to mandate use of preferred pronouns
Visiting scholar objects: "I would not feel fully included" under "official morality" policy
McConnell's campaign suspended from Twitter for posting critic's profanity-laced video
Senate Majority Leader Mitch McConnell's campaign has been thrown in Twitter jail.
Disney Passes on Sylvester Stallone and Dolph Lundgren Action Series: Not "Female-Focused"
A new report indicates Disney and ABC passed on Sylvester Stallone and Dolph Lundgren's upcoming action drama series, The International, because it is not female-focused.
Mandatory Ethnic Studies Too Much Even for the LA Times
No one objects in principle to a serious ethnic studies program, just as sensible people support "multicultural" perspectives rightly understood. The trouble with a lot of multiculturalist projects and various identity-studies programs in schools today is that they are highly politicized and ideological. This attracts some students, but it understandably turns off many students—perhaps a large majority.
Puerto Rico's Supreme Court Rules New Governor Has To Go
Puerto Rico's Supreme Court ruled Wednesday that its new governor, elevated to replace a leader accused of corruption, has got to go.
'Death Camps For Trump Supporters' Fliers Appear Around Long Island, N.Y.
Fliers reading "Death Camps For Trump Supporters Now!!!" turned up at various locations throughout Long Island, N.Y., this week, including on Republicans' homes and cars, according to Rep. Lee Zeldin (R-N.Y.).
Oberlin College accused of trying to wait out bakery owner's cancer death
The owner of the bakery that won millions of dollars in a defamation lawsuit against Oberlin College accused the school of waiting for him to die to cancer.
Texas Psycho Killer's Parents Claim They Taught Him "Love, Kindness … Tolerance"
The emerging profile of the accused El Paso gunman shows him to be the spoiled and incompetent offspring of clueless parents
Voter ID Opponents Lose Again. This Time in North Dakota.
Opponents of election integrity lost the latest in a long string of cases recently when a three-judge panel of the 8th U.S. Circuit Court of Appeals reinstated North Dakota's voter ID requirement and tossed out an injunction that had been issued by a lower court.
Facebook Denies Shadow Banning, Receives Patent for Shadow Banning
Facebook has continually denied that it participates in the practice of shadow banning – a method of blocking a users' posts or comments from everyone except the user who made the post or comment. But a newly granted patent shows that Facebook not only does practice shadow banning, but wants to protect – by patent — the method it uses for doing so.
Gibson's Bakery: If Oberlin College appeals, we will seek reinstatement of full $44 million original verdict
Issues updated and expanded Frequently Asked Questions presenting additional evidence from the trial.
Jeffrey Epstein Sent Girl to Governor and Senator for Sex, She Testified
Jeffrey Epstein and a friend sent an underage girl to have sex with former New Mexico Governor Bill Richardson, former U.S. Senator George Mitchell and asset manager Glenn Dubin, she testified in court documents that were made public for the first time Friday — allegations the three deny.
Man wrongly outed as Trump donor by Castro, forced to go over 'situational awareness' with wife, kids
A San Antonio man was wrongly outed on Twitter as a donor to President Trump by Democratic Rep. Joaquin Castro and said Friday the incident forced him to review emergency plans with his wife and three children.
Education Department Investigates Transgender Sports Policies
On Wednesday, the Department of Education's Office for Civil Rights opened an investigation into the claims of three female athletes who maintain that the state of Connecticut's transgender policy – allowing male athletes to compete with girls if they declare a female gender identity – violates Title IX and constitutes illegal discrimination on the basis of sex.
Jeffrey Epstein, accused sex trafficker, dies by suicide: Officials
Jeffrey Epstein, the disgraced millionaire who was facing federal sex trafficking charges, died by suicide early Saturday in his Lower Manhattan prison cell, three law enforcement officials told ABC News.
Texas Appellate Court Strikes Down Electronic Harassment Statute
The ban on online speech intended to and reasonably likely to (among other things) "annoy," the court says, is unconstitutionally vague and overbroad.
Short Circuit: A Roundup of Recent Federal Court Decisions
Cookies and crème.
Advocate for West appointed acting head of BLM Aug9 by Thomas Mitchell
The self-styled cactus hugging collectivists are aghast.
Nevada senators back amendment abridging free speech Aug10 by Thomas Mitchell
This past week every Democratic member of the U.S. Senate — including Nevada Democratic Sens. Catherine Cortez Masto and Jacky Rosen – signed on as sponsors of a proposed constitutional amendment that would rip the heart from the First Amendment of the U.S. Constitution – the part that says, "Congress shall make no law … abridging the freedom of speech …"
5 Years Later, This Organization Keeps Growing Conservative Leaders Beyond Its Borders
In a world that appears to be increasingly hostile to America's founding principles, can conservatives have an impact without compromising their values?
Economy & Taxes
Beijing Risks Economic Self-Harm by Weaponizing the Yuan
The yuan has weakened past seven to the U.S. dollar for the first time in over a decade, which carries more risks for Beijing than Washington
The Cost of Air-Conditioning Fell by 97 Percent Since 1952
Last week, heatwaves resulted in record-breaking temperatures across Europe. The United Kingdom, France, Belgium, Germany, Luxembourg and the Netherlands, all experienced their highest temperatures since records began. Across the pond, the weather wasn't much better, with more than two-thirds of the United States being gripped by what the Washington Post described as a "potentially deadly heatwave."
International
France Slowly Sinking into Chaos
President Macron never says he is sorry for those who have lost an eye or a hand… from extreme police brutality. Instead, he asked the French parliament to pass a law that almost completely abolishes the right to protest and the presumption of innocence, and that allows the arrest of anyone, anywhere, even without cause. The law was passed.
U.S. Official: U.S. to Outline Plans to Help Venezuela After Maduro Leaves
U.S. Commerce Secretary Wilbur Ross will outline Washington's plans to help rebuild Venezuela in the event President Nicolas Maduro leaves – at a conference in Lima next week, a senior U.S. administration official said on Friday.
Doubts Rise Over Europe's Readiness for a No-Deal Brexit
EU dusts off contingency plans for a messy split after Boris Johnson says the U.K. will leave with or without a pact by Oct. 31
Venezuelan hyperinflation at 10 million percent, but socialists still back the government
CNBC published a story Saturday noting that Venezuelan hyperinflation has hit a new milestone. The story argues that reversing the damage done to the economy will require "shock therapy" which could take as much as a decade to reverse the country's current course
China to Hong Kong: "Those who play with fire will perish by it"
Gee … whatever could they mean? Beijing sent out a warning overnight to protesters in Hong Kong, declaring that "those who play with fire will perish by it." The BBC does not believe this is a fire safety tip, but a warning that a replay of Tiananmen Square could be imminent.
Venezuela's female refugees trafficked at higher rate amid political crisis
As the political system of Venezuela continues to collapse, the country's women and girls seeking asylum are being trafficked at increased rates, according to a new report obtained by Fox News.
In Australia, government workers can now be fired for tweeting
If you're an Australian and you happen to be thinking of applying for a government job, here's a hot tip for you. Delete your Twitter and Facebook accounts immediately. Otherwise, you might fall victim to the temptation to tweet and that can get you fired according to that nation's highest court. That's what happened to a woman named Michaela Banerji.
Germany: 'Meat tax' on the table to protect the climate
Meat is relatively cheap for consumers in Germany. But that could all be about to change as lawmakers from across the political spectrum back proposals aimed at climate protection and animal welfare.
Oil and Venezuela
Having become somewhat of a Chevron news junkie since covering the failed plot by scammers – Steven Donziger is now being formally investigated by the feds for his brazen criminal-RICO scheme – to cow the oil giant into becoming the Green Left's ATM machine, your humble correspondent couldn't help but raise an eyebrow over the news (well articulated and analyzed today by Steve Moore in a piece for Fox Business) that it, and any U.S. energy company operating in Venezuela, might be forced to leave the country and stop operations there.
Chernobyl vodka called Atomik brewed by UK scientists in nuclear disaster exclusion zone
At least 75% of profits from sales of Atomik will go to supporting communities in the affected areas and wildlife conservation.
Eat less meat: UN climate change report calls for change to human diet
The report on global land use and agriculture from the Intergovernmental Panel on Climate Change comes amid accelerating deforestation in the Amazon.
Brexit: Chancellor plans 50p coins to mark UK leaving EU
Chancellor Sajid Javid is drawing up plans for millions of commemorative 50p coin to be issued when the UK leaves the European Union later this year.
Opinion
Why Are We Hearing About the White Supremacist in El Paso and Not the Liz Warren Supporter in Dayton?
It's notoriously difficult to perform experiments on humans, especially on large groups of humans, but every so often something happens that may not be a perfect control, but still looks awfully close.
The regression of America's big progressive cities
If there's anything productive to come from his recent Twitter storm, President Trump's recent crude attacks on Baltimore Congressman Elijah Cummings have succeeded in bring necessary attention to the increasingly tragic state of our cities. Baltimore's continued woes, after numerous attempts to position itself as a "comeback city," illustrates all too poignantly the deep-seated decay in many of our great urban areas.
Democratic Socialists Double Down on Crazy
Yesterday we noted that the Democratic Socialists of America were having a convention, and providing lots of free comedy. Well, there's more, courtesy of the Young Americans Against Socialism.
Mario Lopez was right. 3-year-olds shouldn't pick their gender
When my son was 3, he would bear crawl out of his room, proclaiming, "I'm a turtle. I'm a turtle." It was incredibly cute. It didn't, however, make him a turtle. But if he had come out of his room and declared he was a girl, a vocal segment on the left believes that would have made him a girl.
That Feeling That the Country Is on a Precipice…
TV Tropes, a delightful encyclopedia of fiction ideas and clichés, came up with a term to describe those scenes where a character senses something in the air and warns that dark times are ahead, or that "something wicked this way comes," but never gives any real specifics about the coming danger. They call the trope, "vagueness is coming."
Are Democrats Channeling Their Inner Lenin?
As we approach November 2020, Democrats are having their "October 1917" moment.
Why Are So Many House Republicans Retiring?
No one likes serving in the minority, and the suburbs are getting dicier for Republicans.
Trump's Opponents Give Him an Easy Way Out
Donald Trump's opponents often do more to help him than his supporters ever could. While the president undoubtedly has his hardcore fans – a base that relishes his Twitter antics and won't abandon him no matter what policies his administration manages to settle on – he also benefits tremendously from the fact that a host of Democratic politicians, along with the progressive pundit class, have reacted to his presidency primarily by behaving in a steadily more unhinged manner with each passing month.
The Era Of Comprehensive Digital Wokeness Is Exhausting
What if your Uber driver voted for Trump? What if your waitress voted for Trump? What if, heaven forfend, the guy who delivers your New York Times voted for Trump?