Back in the 1970's, the band KISS added samples of their own blood to ink that was to be used in KISS comic books. This was considered awesome by fans of KISS because it was like buying part of the band, even though the only thing one would get from it was the feeling of awesomeness.
Now, the German magazine "Vangardist" is doing something similar, except instead of using blood from an awesome and legendary band, they are using HIV+ blood in order to fight "serophobia" and the fear of getting HIV and AIDS…
"'With this unique project, we want to create a response in a heartbeat by transforming the media into the very root of the stigma itself – by printing every word, line, picture and page of the magazine with blood from HIV+ people,' Saatchi & Saatchi Executive Creative Director Jason Romeyko said in a press release. 'By holding the issue, readers are immediately breaking the taboo.'

"…

"Ending the stigma surrounding HIV is vital to eradicating the virus, health experts say. A culture of prejudice and shame can deter people from getting tested, prevent carriers from disclosing their HIV status to sexual partners and make it difficult for prevention programs to operate in broader community settings, according to studies."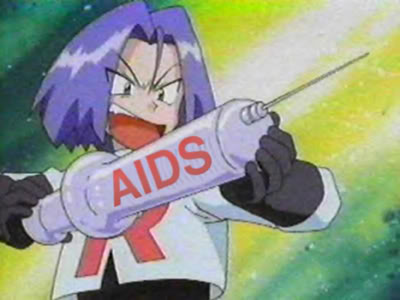 Removing the stigma of a sexually transmitted deadly disease with no cure leads not to eradicating HIV, but in people openly celebrating it, such as with the Gay community amongst homosexual men, including some men known as "bug chasers" who receive "the gift" by being the recepeint of anal intercourse with a HIV positive "gift giver".
A little mood music: