News of the Week for June 9th, 2019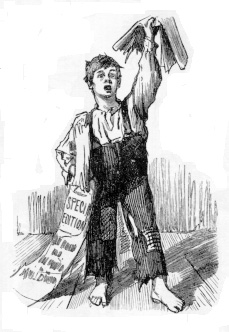 Gun Rights
Why So Many Mass Shootings? Ask The Right Questions And You Might Find Out
This past weekend, Americans learned of another mass shooting, this time by an employee who decided to murder as many of the people he had worked with for years as possible. As of this writing, the murder toll is 12 people.
Hide the Decline
Environment &
"Green Energy"
Glacier National Park Quietly Removes Its "Gone by 2020" Signs
St. Mary, Montana. Officials at Glacier National Park (GNP) have begun quietly removing and altering signs and government literature which told visitors that the Park's glaciers were all expected to disappear by either 2020 or 2030.
Obamacare
Government in Healthcare
Planned Parenthood Hired Prostitutes for Staff, Donors and Guests at Official Functions
The International Planned Parenthood Federation, one of the world's largest abortion providers, oversaw the hiring of prostitutes for staff, donors and guests attending official functions
Socialized Medicine Is Just the Start
Delegates to the state Democrats' San Francisco convention last weekend booed a candidate who criticized socialism, which may be a sign of things to come.
War & Terror
Weapons: The Russian Gift
Ukraine has been at war with Russia since 2014 and that had one beneficial side effect in that it revitalized Cold War defense industries to provide refurbished as well as new weapons for the Ukrainian forces.
National
Google Cloud Melts Down, Leaving Millions without Services: Nest, YouTube, iCloud, Snapchat, Others Affected
On Sunday, Google suffered a major outage affecting such sites as YouTube, Google Adsense, Google Analytics, Nest, Google Home, YouTube and apps like Snapchat.
Report: Nearly 90 Percent of Illegals Fail to Show Up for Court Hearings
A report from the Justice Department on a pilot program to discover if illegal aliens applying for asylum actually showed up for their initial court hearing found that 90 percent of those who file asylum papers and are released into the interior of the country never show up.
Trump allies fear his mission-critical super PAC is not ready for prime time
Senior Republican operatives loyal to the White House are deeply unhappy with America First Action, believing Trump's giant super PAC, so critical to his reelection, is failing on a number of fronts.
That major Google outage meant some Nest users couldn't unlock doors or use the AC
If you're a Google user, you probably noticed some trouble last night when trying to access Google-owned services. Last night, Google reported several issues with its Cloud Platform, which made several Google sites slow or inoperable. Because of this, many of Google's sites and services–including Gmail, G Suite, and YouTube–were slow or completely down for users in the U.S. and Europe.
Broward Deputy Scot Peterson just ARRESTED for his role in 2018 mass shooting!
Remember Scot Peterson, the Sheriff's deputy that ran and hid while students were being massacred at Marjory Stoneman Douglas High School over a year ago? Well he was just fired by the Broward County Sheriff's Office. And then arrested
Socialist group celebrates 'literally no straight people'
The Young Democratic Socialists of America chapter at Texas State University celebrated on Twitter that there are "literally no straight people" on its e-board.
Biological Man Who Beat Women in Cycling Complains About 'Toxic Masculinity'
This weekend, a biological male who identifies as a transgender woman and who won a global cycling championship last year complained about how "toxic masculinity" makes women feel uncomfortable. Some feminists found this remarkably ironic.
Supreme Court Takes Up Copyright Case Involving Blackbeard Pirate Ship 'Queen Anne's Revenge'
This brings a whole new meaning to the idea of internet piracy… On Monday, the U.S. Supreme Court announced it would take up the case Frederick Allen v. Roy Cooper, a copyright case involving the unearthed wreckage of "Queen Anne's Revenge," the pirate ship sailed by the infamous pirate Edward Teach, better known as "Blackbeard."
Romney's first floor speech nudges Trump: We need to rein in China, and to do that we need allies
This will be hyped by most media outlets as a straightforward rebuke to the president, which it sort of is. Romney's political identity circa 2019 is almost entirely defined by his relationship to Trump, first as the last Republican nominee before the Trump era, then as a vicious critic of Trump's during the 2016, then as an unlikely Secretary of State candidate for President-elect Trump, and finally as a senator and informal leader of the GOP's center-right Trump-skeptical wing. Any time Mitt disagrees with POTUS, that disagreement lends itself to a lazy "battle for the soul of the Republican Party" frame.
See you in court, governor
So, the governor is confident that the extension of the modified business tax rate will withstand a legal challenge, according to both the Las Vegas newspaper and the online Nevada Independent.
Policing Noncitizen Voting: What We Have Here Is a Failure of Data
The downfall of Texas Secretary of State David Whitley began in January with the blockbuster announcement that tens of thousands of noncitizens might have voted illegally in recent Texas elections.
Poll: Majority Oppose Transgender Athletes on Opposite-Sex Teams
In his last year in office, Barack Obama unilaterally reinterpreted Title IX in order to bully public schools into letting biological males play on girls' sports teams and use their bathroom and changing facilities or risk losing federal funding. As a result, the issue of biological males who "identify" as female playing on girls sports teams has become an increasing problem, even though Trump officially reversed this guidance in October 2018.
Judge approves lawsuit against university for not telling accused student he could bring a lawyer
Admitted to some charges in order to look "cooperative"
NYC Schools Face Lawsuit Charging Discrimination Against Whites
Two other plaintiffs in the lawsuit – Jaye Murray and Laura Feijoo – say they were similarly demoted in favor of black employees. Gosh, it's almost as if "diversity" is code for Hating Whitey, or something.
Harsh critic of Elizabeth Warren elected Principal Chief of Cherokee Nation
Chuck Hoskin, Jr.: "Senator Warren is undermining tribal interests with her continued claims of tribal heritage."
Federally Funded Study: Common Core Sunk U.S. Kids' Test Scores
In several cases student achievement reversed under Common Core, and in every subject studied students would have been better off if states had not adopted Common Core.
YouTube 'Adpocalypse' Begins: Steven Crowder and Countless Others on the Right Are Demonetized
Just one day after YouTube said that conservative commentator Steven Crowder did not violate its policies in videos in which he poked fun at a gay journalist at Vox.com, the video platform has reversed itself.
Good news for the GOP: John James to take a second run at Senate seat in Michigan
Noteworthy for three reasons. One: James is a top recruit, and the other party has been having trouble convincing its own top recruits to take the plunge on a Senate run next year. Beto O'Rourke, John Hickenlooper, and Steve Bullock decided to run for president instead, Stacey Abrams may run for president or hold out for another gubernatorial run, and Rep. Cindy Axne decided to stick with her House seat rather than challenge Joni Ernst in Iowa. The GOP may be playing its strongest possible hand in Michigan with James on the ballot. Not so for the Dems in various battleground states.
SURVEY: Majority of students admit conservatives face at least 'some' discrimination'
A recent survey found that one third of college students believe conservative students face discrimination on campus.
I Was Kidnapped in Venezuela
Not all journalists' ordeals end as well as this one did.
The Internet Reacts to Gibson's Bakery v. Oberlin College Verdict
The best and worst reactions to the $11 million judgment against Oberlin College
Google discrimination lawsuit originally filed by James Damore will proceed to discovery
James Damore was fired by Google back in August 2017 after he wrote a memo suggesting the predominance of male engineers at the company was partly the result of innate differences between men and women rather than discrimination. In January of 2018, Damore filed a lawsuit alleging the company discriminated against whites, males, and conservatives. Today a judge denied Google's third attempt to have the lawsuit dismissed.
California Democratic Party: First Amendment "Limited To Exclude Hate Speech"
As The Daily Wire reported earlier this week, the California Democratic Party's convention in San Francisco last weekend was … interesting. Former Colorado Gov. John Hickenlooper, who positions himself as somewhat of a "centrist" within the increasingly far-left Democratic Party, came out in opposition to such statist tomfoolery as "Medicare for All," the "Green New Deal," and socialism itself. Amazingly, the California Democratic Party convention attendees had the audacity to boo Hickenlooper for his very brave stance against the most immoral and destructive economic worldview ever known to man.
Prof calls new tenure policy 'Mao-ist attack on free speech'
Professors at the University of Arkansas have filed a lawsuit against the college for changes to its tenure policy.
Feminist Teacher Tells Boys That Women Will "Cut Off Your Dicks" Once They Take Over
An audio recording released this week captures Aurelia Vera, a school teacher who is also a socialist city council member in the Canary Islands town of Puerto del Rosario, telling teen students that "boys should be castrated at birth" as part of a thought experiment in which students were asked to envision a matriarchal society.
A veteran died in police custody. His body was returned to his family with some organs missing
Two days before he died, Everett Palmer Jr. called his brother, Dwayne, to tell him he was on his way from Delaware to New York to visit him and their sick mother. But first, he said, he wanted to resolve an outstanding DUI warrant from an incident in 2016 in Pennsylvania to make sure his license was valid for the drive to see his family.
California's Legislature is less popular than Trump with the state's voters, poll finds
The heavily Democratic state Legislature is less popular among California voters than President Trump. That's not a typo.
PG&E is cutting off power in California so they don't get sued over another wildfire
There have been a series of blackouts in northern California recently, but these don't have anything to do with storms or equipment failure. Pacific Gas & Electric (PG&E) has been intentionally, proactively shutting off the juice in areas where red flag warnings for potential wildfires have been posted. This has led to numerous complaints (mostly justified or at least understandable) from people losing service, particularly those who rely on electricity for home medical equipment. But the actions by PG&E are equally understandable.
Short Circuit: A Roundup Recent Federal Court Decisions
Gluten sensitivity, rectal probes, and troubling electrical towers.
Economy & Taxes
DoJ getting ready to go after Google
Just how big has Google become? That almost seems like a silly question in 2019. The company is omnipresent. If you own an Android phone and want to ask a question, you don't address "Siri" or "Cortana." You say, "Okay, Google." The name of the company has become a verb. Most of us don't talk about doing a web search. We say, "let me Google that." When asking for the location of a particular place, Google Maps is the go-to answer.
AOC Imagines a World Where Everyone Lives in 'Luxury' Public Housing as a 'Human Right'
At a Bronx town hall on Monday, Rep. Alexandria Ocasio-Cortez (D-N.Y.) put her big government dreams to work and laid out a vision for a new "world" of housing. She said everyone should live in a luxury apartment like she does (with state-of-the-art amenities) provided by non-profits or owned by tenants. She also insisted that the government should "make sure that housing is legislated as a human right."
Tariffs Adding up to an Historic Tax Increase
The administration's plan that will impose tariffs up to 25 percent on all Mexican imports is sending shockwaves around the world. The move is perplexing for several reasons, including the use of tariffs to address an issue completely unrelated to trade, and the timing as the U.S., Canada, and Mexico work to enact United States–Mexico–Canada Agreement implementation legislation through their respective legislatures.
Tucker Carlson praises Elizabeth Warren's economic plan: She sounds like Trump at his best
From last night's show, in which he also lamented the tyranny of … the metric system?
China rare earth prices soar on their potential role in trade war
Chinese rare earth prices are set to climb further beyond multi-year highs hit following a flurry of state media reports that Beijing could weaponize its supply-dominance of the prized minerals in its trade war with Washington.
Colbert Reports
Senator Warren embraces dirigisme.
International
Hospital shortages a death sentence for Venezuelan children
Gilberto Altuve places his son Erick's toys on a white cloth alongside cards from friends and the mask he used while waiting for a desperately needed bone marrow transplant that never came.
Tiananmen 30 years later
Thirty years ago today Deng Xiaoping ordered the use of force to commence against the demonstrators in Tiananmen Square seeking liberalization of the Communist regime. So we learn from Andrew Nathan's behind-the-scenes account published by Foreign Affairs as "The new Tiananmen Papers." Based on previously unpublished documents, Nathan's article has been made "temporarily paywall-free so you can share it with your family, friends, and colleagues," according to the magazine's email alert.
German Green party admits to paedophile links
Chairman Simone Peter says the party "deeply regrets" links with paedophile lobby groups in the 1980s
Mexican government admits 80% of its populated territory is run by cartels, including key border areas
As of last year, the Taliban controlled or contested 46 percent of the districts in Afghanistan's civil war. That was enough justification for us to keep our military perpetually engaged there in combat. What if you were told that 80 percent of Mexico's territory is controlled by dangerous cartels, including all of the key smuggling routes at our border, and that the cartels are orchestrating all of the illegal immigration into our territory and bringing their members back and forth across our own border?
Dr. Who Writer Claims He Was Cancelled For Tweeting "Trannie"
A writer for the BBC franchise 'Dr. Who' says his story was cancelled over a tweet critical of the trans movement. It displays a growing and troubling cowardice.
"Same Bus, Different Driver"
One of the most remarkable men I have ever met is Evan Mawarire, a pastor and democracy leader from Zimbabwe. In July 2017, I wrote a piece about him called "Zimbabwe's Freedom Pastor: Evan Mawarire, the anti-Mugabe." Robert Mugabe ruled over Zimbabwe from April 1980 to November 2017.
Is Germany Becoming Germany – Again?
Merkel's evident anti-Americanism is a familiar refrain.
Sociology Professor Who Quoted 'Red Pill' Sites Forced Out of Canadian University
In 2011, University of New Brunswick sociology professor Ricardo Duchesne published The Uniqueness of Western Civilization, a critique of multiculturalism. In 2017, Professor Duchesne published Faustian Man in a Multicultural Age
Russia finally publishes Molotov–Ribbentrop pact with Nazis after decades of denial
Moscow's copy of a Nazi-Soviet pact that included Joseph Stalin and Adolf Hitler's deal to carve up eastern Europe has been published for the first time.
With Venezuela in collapse, towns slip into primitive isolation
At the once-busy beach resort of Patanemo, tourism has evaporated over the last two years as Venezuela's economic crisis has deepened and deteriorating cellphone service left visitors too afraid of robbery to brave the isolated roads.
Hong Kong plunged into political crisis after huge protest against extradition law
Riot police surrounded Hong Kong's parliament early on Monday after what had been a peaceful million-strong protest against an extradition bill descended into running clashes between police and protesters.
Have we vanished into the night?
The good folk at Lawyers for Britain have published a short paper by an eminent QC, recently retired, on whether or not the latest 'extension' of the 'Article 50' 2 year period for making arrangements to leave the EU is valid, if it is not, the upshot of this would be that the UK left the EU at 23.00 hours on 29th March 2019 (without anyone realising it).
Opinion
On Transwomen and Sports
Examining the arguments
The Right's Grifter Problem
The Huge Albatross to the Conservative Movement that Few Want to Talk About
In Defense Of Lobbying
Alexandria Ocasio-Cortez and Ted Cruz's attempt to ban lobbying is as useless as it is unconstitutional
The Man Who Might Have Saved America from Woodrow Wilson
It's a shame that if he's remembered today at all, it's for checking out early instead of anything he stood for.
Mandated Paid Time Off Is Not Only Bad for Most Businesses, It's Bad for Many Women
Both Republican and Democratic politicians want government to "do more" to give parents paid time off.
Trying to Fix What's Wrong with Higher Education
While there never was a golden age of higher education in America when all the students were serious and all the courses worthwhile, over the last 50 years or so, things have deteriorated significantly. Today, a large percentage of students aren't in college because they're interested in acquiring knowledge, but merely to get a credential that might help them find a job. And a great many schools have debased their academic standards to placate both students and faculty.
Bizarre: Mainstream Conservative Leaders Are Gunning for David French
Last week, Sohrab Ahmari, op-ed editor at the New York Post, wrote an article in First Things entitled "Against David French-ism." This launched a firestorm on the right, with more attacks coming this week. David Marcus, a correspondent for The Federalist, suggested David French would not oppose euthanasia for teenagers, and the senior managing editor at RedState accused French of being a "Vichy Republican," a reference to the Nazi government in France during World War II. Kurt Schlichter attacked French for supposedly abetting the left by noting the corruption of Paul Manafort. Will Chamberlain, publisher of Human Events, called for French to be fired.
The Pointless Argument Tearing Conservatives Apart
The most bracing pieces are sometimes the most indefensible.
Why Joe Biden's Moderate Abortion Stance Will Help Him
There is one central bet that underlies Joe Biden's candidacy for the presidency. What he is wagering is that the majority of Democratic voters are far more moderate politically than Twitter and television talking heads would have us believe. Amazingly, he is the only major candidate pushing his chips over this platform, while the others compete to outwoke each other. This week, Biden further solidified his position as the race's sole moderate, this time on the abortion issue.
Just Deserts
Lately there has been a baffling revolt on the left against "meritocracy."
Against Big Tech Viewpoint Discrimination
This week, YouTube decided American conservative "shock jock" commentator Steven Crowder broke the rules of their Partner Program. Since YouTube is privately owned, shouldn't principled free market advocates support the company's right to purge videos Silicon Valley finds triggering, even if a disproportionate number are created by conservative commentators such as Crowder?
"The Cruelty Is the Point"
I frequently disagree with The Atlantic's Adam Serwer, but late last year he wrote a piece that should resonate with any person who's been in the crosshairs of the MAGA right. A fundamental aspect of truly Trumpist political engagement is the intentional infliction of harm on political opponents. Cruelty is the point of their interactions. That's the purpose of their communication.
How small we can be
America's culture wars came to London last week. Donald Trump likes to bring disruption with him. During his state visit, he also brought his extraordinary ability to drive his opponents to physical violence.
The Age of Pelagius
An ancient heresy continues to affect our culture in surprising ways.
Progressive Manners
While scanning the New York Times, Ben Sixsmith notes the odd parental priorities of author and journalist Jancee Dunn
Originalism and the Law of the Past
There is a well-known gulf between the way many originalist scholars and jurists think about constitutional law and the way many credentialed historians do.