Some people like solar panels on their homes because it's free electricity, and are promised that any excess energy will be used as a credit against nighttime demands for electricity. Indeed, there is an allure of being disconnected from any grid and being energy self-sufficient. But for new housing tracts, this means adding tens of thousands of dollars upfront for marginal gains later. But this sacrifice to appease the God of Global Warming is deemed sufficient enough to not only offset "carbon" in the atmosphere, but also to assuage the guilt of the rich as the poor suffer in hell-holes in neo-Feudal California.
"For seven years, a handful of homebuilders offered solar as an optional item to buyers willing to pay extra to go green.

"Now, California is on the verge of making solar standard on virtually every new home built in the Golden State."
Unsurprisingly, this easily passed.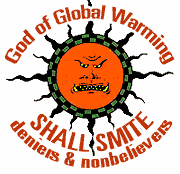 What makes this worse is that it requires all homes to utilize electricity over the more, ironically enough, economically friendly use of natural gas for such usage as heating, cooking, &c.
"In addition to widespread adoption of solar power, the new provisions include a push to increase battery storage and increase reliance on electricity over natural gas. Among the highlights:

"The new solar mandate would apply to all houses, condos and apartment buildings up to three stories tall that obtain building permits after Jan. 1, 2020.
"Exceptions or alternatives will be allowed when homes are shaded by trees or buildings or when the home's roofs are too small to accommodate solar panels.
"Solar arrays can be smaller because homes won't have to achieve true net-zero status.
"Builders installing batteries like the Tesla Powerwall would get 'compliance credits,' allowing them to further reduce the size of the solar system.
"Provisions will encourage more electric use or even all-electric homes to reduce natural gas consumption. State officials say improved technology is making electric water heaters increasingly cost-effective."
But are these exceptions enough?
Most likely not.
"Not everyone lives in an area that gets sun for nearly the entire year. Some are in the shade of canyons and other natural structures, while others may be dwarfed by surrounding buildings. They're never going to reach that net-zero goal. It also means that pretty much everyone will need to go to electric heating instead of other, environmentally friendly options like natural gas. Not everyone likes electric heat, particularly if it means you have to run a humidifier all the time."
But hey, suffering as a serf is a small price to pay for your feudal overlord's smug satisfaction of being ecological warriors as they jet across the world congratulating themselves for being so Eco-friendly…