Ah, the so-called triumph of socialism, where one of the most oil rich nations in the world suffer from almost daily blackouts, due in large part to mismanagement of a once commendable electrical grid. One must wonder, however, if the people running the electrical grid are getting the same death threats as doctors who have to work in truly horrific, almost medieval, conditions… or worse.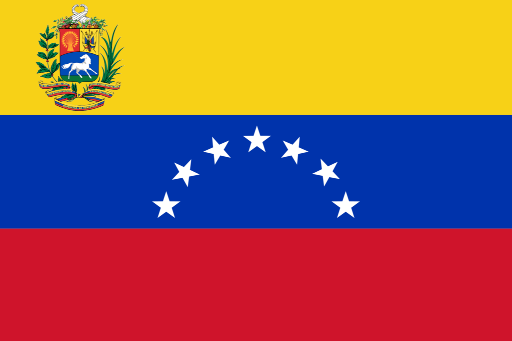 It is a matter of time before something breaks and the course that Venezuela is on ends, what with deadly riots and machete-wielding youth gangs fighting over garbage. Such change could happen sooner rather than later.
"The consensus view among the participants of the Emerging Markets Trade Association and Siobhan Morden, a managing director for Nomura Securities in New York, is that Venezuela's leader Madura will be out within 12 months.

"…

"Direct military intervention aka a military coup is needed for the Madura regime to change."
Perhaps the need for military intervention explains why Venezuela's neighbors are a bit worried that Maduro might try to distract both the people and the military with external interventions.
"[Guyana] Minister of State, Joseph Harmon told Demerara Waves Online News that reports that Venezuela had been planning an incursion into Guyana's territory was being factored into government's analysis. 'Of course, as a nation, we have to take all of these things into consideration. We cannot disregard any reports like that,' said Harmon, a retired Lieutenant Colonel of the Guyana Defence Force and current member of the Defence Board."
But perhaps there is another way:
"At each other's throats for two decades, militants of Venezuela's socialist state and opposition seldom agree on anything. Yet mention the name of presidential candidate Henri Falcon, and both are liable to spit.

"'Traitor!' cry socialist stalwarts, who cannot forgive the former state governor for breaking with their beloved late leader Hugo Chavez in 2010.

"'Chavista lite!' say opposition radicals, always suspicious that Falcon came into their ranks as a Trojan horse.

"Now that the 56-year-old former soldier is running for president in a May 20 vote, both groups are united in scoffing at his chances.

"After all, Falcon is up against not just a powerful President Nicolas Maduro but also an election system widely considered unfair and an opposition boycott that will deprive him of votes.

"And yet, a clutch of opinion polls show Falcon ahead, bolstering his campaign mantra that he is a natural transition candidate with appeal to a moderate majority fed up with political polarization and economic chaos.

"Widely-followed pollster Datanalisis, for example, put him more than 10 percentage points ahead in voter intentions."
Whether Falcon is better or potentially worse than Maduro seems inconsequential to the question of what Maduro would do if he lost. This assumes, of course, that Falcon is not arrested or found dead.
"Interesting times", so as to speak.