News of the Week for Mar. 31st, 2018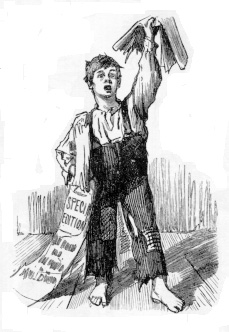 Gun Rights
3 Common Traits of School Shooters
It's time to get serious about school safety.
Assault Weapons Ban Introduced to Delaware General Assembly
Sen. Bryan Townsend (D-Newark) introduced a new proposed ban on most semiautomatic guns in the Delaware General Assembly on Thursday.
Candidate for Sheriff in N.C. 'Jokes' About Taking Guns From Cold, Dead Hands
A Democrat candidate's joke about taking guns from the cold, dead hands of gun owners may have played well with his liberal audience in Asheville, N.C., earlier this month, but a widely-shared video of the crack has since fallen flat with thousands of Second Amendment supporters.
Eagles of Death Metal shooting survivor: Parkland campaigners 'vile'27 March 2018
Eagles of Death Metal frontman Jesse Hughes, who survived the 2015 Paris attacks, has lashed out at survivors of the Parkland, Florida, school massacre.
Blumenthal, Wasserman Schultz Draft Bullet Control Legislation
It's a "loophole" that we don't have background checks to buy ammunition
Three Simple Reasons Why an Assault-Weapons Ban Is Bad Policy
It's always remarkable to me that assault-weapons bans dominate the gun-control conversation after mass shootings. Yes, I understand that AR-15s or similar weapons have been used in a number of recent attacks, but when we slow down, take a breath, and look at actual gun crime, the logic for banning the kind of weapon that millions of Americans use for entirely lawful purposes (including self-defense) starts to disappear.
Pa. school board rejects NRA grant for rifle team: "It's blood money"
A Pennsylvania school board on Monday voted against accepting a nearly $5,000 NRA grant for its rifle team.
Middle school assignment: Write gun control letters to your congressmen
A recent assignment given at a Georgia middle school shows that last weekend's March for Our Lives and the walkouts which preceded them are not exactly all "student-led."
Self-Defense: 12 Cases Where Law-Abiding Americans With Guns Saved Lives, Prevented Crimes
In the gun control debate that reignited after the Feb. 14 shooting at a Florida high school, much of the mainstream media appears to have joined in calls for stricter laws restricting gun ownership for Americans.
Vermont House passes legislation imposing new gun restrictions
The Vermont House this week passed legislation imposing new restrictions on gun ownership, including raising the legal age for buying a gun to 21 years old.
Dear Parkland Activists: You Admit to Bullying the Shooter, But Have the Gall to Blame Guns and the NRA?
Dear Parkland Bullies, We interrupt your national, media-sponsored cryfest for a brief and simple lecture. No notes needed, I'll provide.
Dear Parkland Activists: You Admit to Bullying the Shooter, But Have the Gall to Blame Guns and the NRA?
Dear Parkland Bullies, We interrupt your national, media-sponsored cryfest for a brief and simple lecture. No notes needed, I'll provide.
David Hogg Is Quickly Learning How to Be a Bully
When is it okay to talk back to someone who keeps falsely branding you a murderer? Well, that depends on whether he's being funded by Republicans or Democrats.
New Hampshire Democrats edging away from the Second Amendment
We don't always delve down to the level of state and local politics, but this rather curious story caught my attention this week. A Democratic state representative in New Hampshire, Katherine Rogers, has stepped over the line and dared to tread where most Granite State residents would never set foot. She's not just pushing for tougher gun control laws, but suggesting that recent talk about repealing the Second Amendment is "a discussion we should have."
Rockledge High School students walk out for 'gun rights'
Dozens of Rockledge High students walked out of school briefly Friday, but this protest was for what they said were "gun rights."
Hide the Decline
Environment &
"Green Energy"
"Orange Snow" invades Eastern Europe
From the "don't eat that orange snow" department and the NOAA NPP satellite comes this interesting weather effect.
Game over
Skeptics 1, Fanatics 0. That's the final score.
Federal Judge: Environmental group has sued others, therefore it can be sued
Last August, Energy Transfer Partners, the company that built the Dakota Access Pipeline, sued a number of environmental groups, including Greenpeace, BankTrack, and Earth First!, alleging the groups were collectively engaged in racketeering. Here's a bit of the company's press release
Boston Judge Accepts Climate Necessity Defence, Dismisses Charges
Judge Mary Ann Driscoll has dismissed criminal charges against protestors including Al Gore's daughter on the grounds that their actions were necessary to prevent climate change.
Mass Blade Fail Means Early "Retirement" for Hundreds of Danish Wind Turbines
Among the lies pedalled by the wind industry is that wind turbines run on the smell of an oily rag and last for more than 25 years.
Obamacare
Government in Healthcare
Ousted VA Chief: I refused to let the free market ruin the VA, so they pushed me out
That was quick! Within hours of his ouster as VA Chief yesterday, the New York Times had published an op-ed by David Shulkin trashing the Trump administration as free-market ideologues.
Canadian Doctors Group Says Patients Who Don't Qualify for Assisted Suicide Should Starve Themselves to Death
Once a society embraces euthanasia consciousness, the ways one can qualify to be killed legally by a doctor continually expands.
Canadian health care – big bills, terrible system
Canadians are getting a raw deal when it comes to health care. Compared to other countries that share the noble goal of access to care regardless of ability to pay, we have significantly fewer physicians, acute care beds, and important medical technologies such as MRIs and CT scanners.
War & Terror
Overpriced US Wasp mini-carriers is the first carrier patrolling with F35b stealth fighters in the Pacific
The USS Wasp (mini-aircraft carrier) and its strike group went out for its first regional patrol since arriving in Japan earlier this year.
Combat lasers will protect against drone swarms
Raytheon has a High Energy Laser (HEL) mounted a dune buggy which can be charged from a 220 volt outlet then scan for enemy drones for four hours and fire up to thirty shots.
How the Taiwan Travel Act Could Start a U.S.-China War
On March 16, 2018, President Donald Trump signed into law the Taiwan Travel Act, which encourages "officials at all levels of the United States Government" to visit and meet with their Taiwan counterparts and to "allow high-level officials of Taiwan" to enter the United States and to meet with their U.S. counterparts, among other goals. The Chinese government has criticized the new law, describing it as a "mistake" and a violation of the One-China Policy. Chinese President Xi Jinping declared that "any actions and tricks to split China are doomed to failure and will meet with the people's condemnation and the punishment of history."
MidEast Valkyries: 'Even Daesh Were Scared of Kurdish Combat Women'- Fighter
This month marks five years since the famous Kurdish female self-defense squads arose. The women of Syrian Kurdistan have liberated themselves over the past years to an extent one could previously only dream about in the region.
National
Cuomo Tells Black Church Jews Can't Dance
Democratic New York Gov. Andrew Cuomo went to a predominantly black church in Harlem Sunday and proceeded to make fun of Jewish people's dancing abilities, according to a new report.
Sen. Lee Officially Blocks Trump's Choice for Colombia Ambassador
Pompeo, Bolton expected to back a different candidate for the post
Child sodomized by classmates; assaults recorded on school-issued iPads, lawsuit claims
The disturbing allegations are contained in a 23-page federal lawsuit.
Students' Plans for Pro-Life Walkout Challenge Apparent Double Standard
Students at a California high school plan to respond to the national movement of school walkouts to push for new gun controls with a pro-life walkout of their own.
How Cheese, Wheat and Alcohol Shaped Human Evolution
Over time, diet causes dramatic changes to our anatomy, immune systems and maybe skin color
Venus may be home to a new kind of tectonics
Jostling blocks of crust defy conventional wisdom on how the surfaces of rocky planets work
Trump "plans to scrap" Obama-era rule that turned schools into war zones
The Trump administration plans this summer to scrap a controversial Obama-era discipline rule forced on schools to close racial gaps in suspensions and arrests but that critics say pressures educators to turn a blind eye to escalating bad behavior.
California AG: 'It Is Illegal' To Ask People If They're Citizens On A Census; Files Lawsuit Against Trump Admin
On Monday, California Attorney General Xavier Becerra said that he is filing a lawsuit against the Trump administration over the decision to add the citizenship question to the 2020 Census.
Ex-Supreme Court justice: It's time to repeal the Second Amendment
Repealing the Second Amendment would be the best way to "weaken the NRA" and help the students who have protested around the country achieve their goal of sweeping gun control, retired Supreme Court Justice John Paul Stevens wrote on Tuesday.
Back to Russia, without Love
Making the click-through worthwhile: The U.S. expels Russian diplomats and closes a Russian consulate, Facebook comes under the government microscope, and Kim Jong-un goes to China. Maybe.
Republican bill would stop illegal immigrants from being able to 'disappear' once they're caught
Sen. James Inhofe said he will introduce legislation aimed at preventing illegal immigrants who make it over the U.S. border from disappearing into the country due to overcrowded detention centers.
South Park"s Matt Stone and Trey Parker to Crowd at Awards Show: "We're Republicans"
South Park is one of the most overtly gross, intentionally offensive shows in existence today. It's also one of the smartest, and most brilliant programs television has ever seen.
Orange County joins federal lawsuit against state's sanctuary laws
The Board of Supervisors in Orange County, California has voted (3-0) to join a federal lawsuit against the state over sanctuary policies that prevent law enforcement from cooperating with Immigrations and Customs Enforcement officers.
Nickelodeon's #MeToo Moment: Producer Dan Schneider Fired Amid Rumors
Monday afternoon, Nickelodeon children's TV network dumped producer Dan Schneider and, as Deadline's Nellie Andreeva writes, "for years Schneider had been under a cloud of suspicion over the treatment of some younger stars of his shows"
Florida Woman Beaten in the Head with Baseball Bats in Brutal Road Rage Attack
A Florida woman was brutally beaten in the head with baseball bats by a pair of sisters last week in what some are calling a racially motivated attack.
Idaho Expands Right to Use Deadly Force Against Intruders
Mere "stealthy or surreptitious" entry is sufficient to justify deadly force
Pennsylvania Planned Parenthood Suggests Disney create a pro-choice, trans, illegal, union-working Princess
Then promptly deletes the suggestion
North Carolina Student Suspended for Drawing and Being a Boy
A North Carolina middle school has suspended a child for basically being a young boy.
Actor Corey Feldman Stabbed by Unknown Assailant (Is He Getting too Close?)
After the start of the #MeToo movement, former child actor, Corey Feldman made his own waves by turning the spotlight on the ugly hidden secret of pedophilia in Hollywood.
Did Facebook's "favors" for the Obama campaign constitute a violation of federal law?
Controversy continues to swirl around how the consulting firm Cambridge Analytica obtained personal data from over 50 million Facebook users without their knowledge and used it to target ads to individuals in an effort to help Donald Trump be elected president in 2016
.
Congress has defunded AFFH
The omnibus bill Congress passed and President Trump signed last week is a disaster. However, one positive thing to come out of it, in addition of course to the increase in military spending, was the defunding of President Obama's Affirmatively Furthering Fair Housing regulation (AFFH). This is a move we've been advocating for some time. Finally, the Republican Congress pulled the trigger.
Judge Denies Mueller Request for Protective Order
A federal judge has denied Special Counsel Robert Mueller's request for a protective order for materials gathered during discovery for the upcoming trial of former Trump campaign manager Paul Manafort in Alexandria, Virginia.
Census Challenge Is "Laughable," Kansas Secretary of State Says
Kobach argues latest California challenge to President Donald Trump's immigration policies is a 'loser lawsuit' that will get slapped down
How the Obama Administration Hid Identity Theft to Support the DACA Program
Back when the Clinton Administration entered office, presidential adviser Paul Begala acquired a bit of fame for saying, "Stroke of the pen. Law of the land. Kinda cool." The statement reflected the view of the Clinton Administration that anything the president directed became, de facto, the law of the land despite the views of Congress or even the courts. Unfortunately, Begala was right but as the events of the Obama years showed, Begala was hampered by a lack of imagination as to the possibilities of executive action. In the infamous King vs. Burwell decision, a 6-3 majority of the Supreme Court went along with the Obama Administration's complete rewrite of the ObamaCare law passed by Congress. (See former RedStater Dan McLaughlin's essay on how the courts are so ashamed of this decision that they don't even reference it.) In Fast & Furious, federal gun laws were consciously broken in order to create sufficient carnage to warrant additional gun laws which, presumably, would also be broken by the administration.
Microsoft To Ban "Offensive Language" & Monitor Your Private Account
Microsoft is cracking down on what people say while using their services online. According to a new services agreement written by the company, the tech giant is planning to ban accounts that use "offensive language" and will go through your private data to "investigate"" users.
Tim Cook says Apple's customers are not its product, unlike Facebook
"The truth is, we could make a ton of money if we monetized our customer."
Mayor Lets BLM Take Over, Turn Sacramento City Council Meeting Into Riot
The brother of Stephon Clark interrupted the Sacramento council meeting, took ahold of the microphone to attack the Sacramento cops who shot his brother, and planted his butt on the Mayor's desk to yell in his face. This happened as the Mayor looked stunned, and police looked on.
Tarrant County woman sentenced to five years in prison for illegally voting in 2016
A judge sentenced a Rendon woman to five years in prison Wednesday for voting illegally in the 2016 presidential election while she was on supervised release from a 2011 fraud conviction.
Starbucks, other coffee sellers ordered to warn California customers of carcinogens in coffee
A judge ruled that Starbucks and other coffee sellers in California must provide a cancer warning on their products for customers.
Texas County Hit With Lawsuit for Concealing Records of Noncitizens Registered to Vote
Harris County refused to allow an election integrity group to inspect their voter rolls
"Should We Be Able To Vote In Mexico?" — Tucker Takes On Supporter Of Illegal Immigrants Voting In U.S.
Fox News' Tucker Carlson took on magazine publisher Cathy Areu Thursday on the issue of illegal immigrants voting.
He Wanted to "Execute Every White Man" and He Had Access to Connecticut School Children
This is what happens when your mind is so twisted by racism and hate, that you lose your grip on rational thought.
New book slams "toxic geek masculinity" in Big Bang Theory
Two professors have written a new book warning of a trend they call "toxic geek masculinity," which they see evidenced in television shows such as "The Big Bang Theory."
New Hamshire State Rep. Katherine Rogers pleads guilty to assault
State Rep. Katherine Rogers, D-Concord, pleaded guilty to assault and was sentenced on Friday in Concord District Court in connection with a confrontation last year with well-known gun-rights advocate Susan Olsen.
Lawmaker Shielded Chief of Staff Accused of Hitting, Threatening to Kill Female Employee
Rep. Elizabeth Esty, D-Conn., kept her chief of staff on the job for three months after he was accused of punching and threatening to kill a female staffer, and then recommended him for his next job, according to news reports.
Democrats bar reporter from forum so CD4 candidates can "speak freely"
Democrats have hit on a new strategy: Try to prevent the public from learning where they stand on the issues.
Dems face difficult choices on resources in battle for Senate
vulnerable incumbents and hopeful challengers about where to spend the party's limited resources in this fall's midterm elections.
PETA: "You Can't Be a Feminist and Buy a Dog"
According to the animal-rights group, purchasing a dog, even from a reputable breeder, is akin to supporting the illicit sex trade.
Missouri Judge Says Couple Must Grow Grass to Which They're Allergic or Face Potential Jail Time
"If a city can compel citizens to devote half of their property to growing a plant that the citizen does not want and that makes them sick, there is no longer any principled limit to the government's control over private property"
We built voice modulation to mask gender in technical interviews. Here's what happened.
interviewing.io is a platform where people can practice technical interviewing anonymously and, in the process, find jobs based on their interview performance rather than their resumes. Since we started, we've amassed data from thousands of technical interviews, and in this blog, we routinely share some of the surprising stuff we've learned. In this post, I'll talk about what happened when we built real-time voice masking to investigate the magnitude of bias against women in technical interviews. In short, we made men sound like women and women sound like men and looked at how that affected their interview performance. We also looked at what happened when women did poorly in interviews, how drastically that differed from men's behavior, and why that difference matters for the thorny issue of the gender gap in tech.
Gender Equity LOL: Man Legally Changes Gender So He Can Retire 5 Years Earlier
An Argentinian man who spent decades slaving away as a tax worker is getting to enjoy some of that "gender equity" everybody's been calling for. All he had to do was sign a few forms and change one little letter to start enjoying retired life a few years earlier – as a "woman."
Dartmouth library guide extols "Feminist Geography"
The Dartmouth College library recently produced an online guide to "Feminist Geography" to assist budding scholars in ridding the field of "masculinist" practices.
High school counselor arrested after threatening to "execute" white people
The in-school suspension coordinator/counselor at a Bridgeport, Connecticut high school has been arrested after threatening to "execute every white man he gets his hands on."
Title IX investigation opened after pro-marriage student received rape threat
School encouraged students to attend protest in response to marriage poster
Economy & Taxes
Next up for GOP after bloated omnibus: a balanced-budget amendment?
In some quarters, this would be considered irony, if not satire. In Washington DC, it's called "election season." Jake Sherman reports in Politico's Playbook that House Republicans plan to introduce a constitutional amendment requiring balanced budgets when Congress returns from its current recess. It comes a fortnight or so after passing a massive, deficit-dripping omnibus bill for FY2018.
Holy Moly! Look what you pay in state and local taxes
Good thing Washington gave us a break this year on federal income taxes.
International
Reports Of Christianity's Death In Europe Have Been Greatly Exaggerated
There have been increasing signs of a real and sustained revival of Christian-themed enthusiasm in Europe, hardly reported and barely noticed in press across the pond.
The fugitive Catalan president has been arrested in an unexpected place
The last time we checked in on former Catalan president and current fugitive Carles Puigdemont he was leaving Belgium for some scheduled events in Denmark. Those meetings went smoothly by all accounts and Puigdemont continued his legal maneuvers while the Government of Spain continued to seek his extradition on charges of sedition, following the recent Catalonian independence bid. That all changed this week when the exiled leader strayed over the border from Denmark into Germany where he was promptly arrested.
Canada appears to be turning right
Canadians seem just about as fed up with their leftist elites as Americans were in the 2016 elections. Prime Minister Justin Trudeau is polling far worse than President Trump, and voters in Ontario and Quebec, the two most populous provinces, are poised to throw out their left-leaning governments in elections the spring.
Erdogan Jailed 100 Expecting or New Moms in 'Utterly Cruel' Purge, UN Report Finds
The UN High Commissioner on Human Rights issued a report this week detailing a "constantly deteriorating human rights situation, exacerbated by the erosion of the rule of law" including the imprisonment of moms who had just given birth on suspicion of being foes of President Recep Tayyip Erdogan.
Cambridge Analytica Whistleblower: Facebook Able to Listen to You at Home and Work
Cambridge Analytica whistleblower Christoper Wylie, appearing before a committee of British MPs on Tuesday, said that Facebook has the ability to spy on users in their homes and offices.
In Venezuela, hungry child gangs use machetes to fight for "quality" garbage
As Liliana picks lice from the tangled, thick hair of her boyfriend, Patricio, while they sit together on the sidewalk of a Caracas street, she's also multi-tasking, keeping a watchful eye on her "family.: When a 10-year-old girl named Danianyeliz kneels down to drink water from a puddle, Liliana reproaches her, urging her to have a sip from a juice bottle they've just found in a garbage bag.
Pope Francis: 'There Is No Hell'
In another interview with his longtime atheist friend, Eugenio Scalfari, Pope Francis claims that Hell does not exist and that condemned souls just "disappear." This is a denial of the 2,000-year-old teaching of the Catholic Church about the reality of Hell and the eternal existence of the soul.
Horror on streets of Germany: State of emergency declared as 80 men brawl with MACHETES
A HORRIFYING street battle between 60 men armed with machetes and metal pipes forcing a state of emergency to be declared in Duisburg.
Keep an Eye on Hungary's Election
Hungary's Prime Minister Viktor Orban and his nationalist Fidesz party have made opposition to unrestricted immigration the centerpiece of their policy and, in the campaign leading up to the April 8 election, Fidesz has targeted the sinister influence of George Soros.
Doctors in violent Venezuela work under threat of death if patients die
Junior Rodríguez is used to seeing death and violence up close because he's a doctor in a public hospital in Venezuela, one of the world's most dangerous countries.
Married to a Child? Here's a Brochure!
Our story begins with two Swedish government agencies. The job of the National Board of Health and Welfare (Socialstyrelsen) is "to ensure good health, social welfare and high-quality health and social care on equal terms for the whole Swedish population." It is part of the Ministry of Health and Social Affairs. The Swedish Migration Agency (Migrationsverket) is "the authority that considers applications from people who want to take up permanent residence in Sweden, come for a visit, seek protection from persecution or become Swedish citizens."
Opinion
Uber And Lyft Are Hurting Mass Transit? There's Nothing Wrong With That
Innovation: Chicago recently started taxing users of increasingly popular ride-sharing services so it could spend more on its increasingly unpopular mass transit rail service. This sort of thinking only makes sense to government officials.
The Exploited Parkland Kids Are Just the Inevitable Outcome of the "Woke Children" Myth
I think the use of Stoneman Douglas high school kids by the gun control lobby is really just an extreme example of the "woke child" trend.
How Courts and Legislatures Are Disempowering Parents to Push Transgender Agenda
Recent developments in America's courts and legislatures have brought home a reality that I discussed in this space last summer: Transgender activists seek to undermine parental rights.
Men Should Act More Like Women Because We're the Same, or Something
There is no logic to feminism.
The Right Side of History
We hear much about the importance of being on "the right side of History", however there seems to be some confusion on regarding this. Are we talking about right as in correct, or right as in starboard? If the latter, which way is history facing? If north or south is the answer, is the reference point magnetic, astronomical or axial?
Microsoft Joins the Censors
The Left has enlisted Big Tech to help suppress conservative activism and conservative ideas. We are seeing this on a number of fronts, one of the more recent (March 1) being Microsoft. Microsoft announced a new Service Agreement effective May 1 that applies to the company's "consumer products, websites, and services." Those include the Office suite, Xbox and Skype, among others.
The Census, Citizenship and the Question
Not a week goes by without the Democrats being in an uproar about something coming from the White House. The latest is the inclusion of a question on the 2020 census about whether or not the respondents are citizens or not. Oh, the gnashing of teeth. Oh, the wails of outrage. All over a single question about whether or not members of a household are citizens or not.
The Coming Trans Medical Backlash
A reader sends this horrifying story from the Sydney Morning Herald about people who had sex-change surgery earlier in life, who now regret it.
Confronting Golden West College on its Enforcement of Sharia
A lame response from the public information office.
If a Balanced Budget Amendment Could Pass, We Wouldn't Need One
Per The Hill, Republicans are set to campaign for a Balanced Budget Amendment
Have We Reached Peak SJW Yet?
The term "social justice warrior" (SJW) was coined nearly 10 years ago by Will Shetterly. The son of civil-rights activists who were threatened by the Klan during his childhood, Shetterly became an award-winning science-fiction writer. It was in the context of his writing career that he encountered the indignant Internet mobs of virtue-signallers and identity-politics activists who inspired the epithet. By the time the #GamerGate controversy arose in August 2014, "SJW" was a popular label for this increasingly familiar type, and Shetterly's coinage was made famous by Vox Day in the title of a 2015 book, SJWs Always Lie.
Jezebel is Bad at History, Statistics, and Disney
I'm not sure what's in the water lately causing pro-choice liberals to want to make silly jokes about abortions, but here we are. Website Jezebel decided that now-infamous deleted tweet from a Pennsylvania Planned Parenthood touting the idea of a Disney Princess who had had an abortion really was a stellar idea, and posted an article with the headline, "Statistically, at Least 2 Disney Princesses Have Had Abortions."
Resistance to the Resistance and the 2018 Elections
Opposition in Orange County from government bodies to the state's sanctuary law could serve as a sign of the electorate's mood and just might influence the hotly contested Orange County congressional races. This resistance to the resistance– the state resisting the federal government, the locals resisting the state–comes against the background of Democratic efforts to take back the House of Representatives. Intense efforts are being made to flip congressional seats in Orange County in which Hillary Clinton outpolled Donald Trump.
Sessions is moving shrewdly on the FISA abuse investigation
Trump's tweet was foolish at several levels, as I argued here. For one thing, folks who know what they're talking about – e.g., Trey Gowdy – say that the Inspector General, Michael Horowitz, is doing a good job investigating. Indeed, it was Horowitz who turned up the notorious Strzok-Page text messages in the course of his investigation of the Department of Justice/FBI handling of the Clinton email investigation in advance of the presidential election.
The Key Difference Between Conservatives and Libertarians, and Why It Matters
Conservatives and libertarians have enjoyed a long and mutually beneficial alliance, leading many to believe they are one and the same.