Another "quick takes" on items where there is too little to say to make a complete article, but is still important enough to comment on.
The focus this time: Trans All the Children!
First, a little bit of mood music:
Carrying on…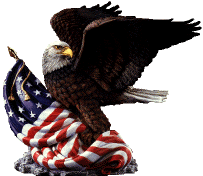 Once upon a time, doctors tried to treat patients and not feed into their self-destructive delusions…
" More than a decade ago, pediatrician Michelle Cretella treated a male patient named 'Andy.' Andy enjoyed playing with girls' toys and made friends with girls more easily than with boys. He was eventually referred to a therapist for his gender confusion.

"According to Cretella, the breakthrough came when Andy told the therapist that he believed his parents would love him more if he were a girl. Cretella claims that the therapist looked further into this admission and found that Andy's confusion may have stemmed from the birth of his little sister, who had special needs and required a lot of attention from parents. The theory was that Andy gravitated toward girly behavior to get the attention of potentially neglectful parents.

"Though Cretella did not discuss the ultimate resolution to Andy's gender confusion, she said that today a patient like Andy would be wrongfully referred to a gender specialist or clinic instead of a therapist. The treatment, she said, would be focused on supporting that child's inclination toward the opposite sex, which could lead to more extreme treatment in adolescence like hormone blockers and organ modification."

Now-a-days, the woke way to treat gender dysphasia is with… child sized fake penises!
"Thanks to the internet and social justice culture, child abuse has never been easier. There is now a website where trans kids can get pointy appendages and penis suppressing undies."

But at least this is limited to insane parents, and good, sane parents will be free from this, right?
"An Ohio couple has temporarily lost custody of their 17-year-old daughter after refusing her transgender hormones prescribed by doctors who claim she suffers from gender dysphoria and will commit suicide without the drugs. […]

"In 2016, the unnamed girl was hospitalized and diagnosed with depression, anxiety disorder, and gender dysphoria, which the American Psychiatric Association defines as 'a conflict between a person's physical or assigned gender and the gender with which he/she/they identify.' Doctors claim that the parents' treating the girl as a girl has triggered suicidal feelings.
TTFN.