The Bible has been considered H8 speech in Canada for some time now, and quoting it accurately has been considered a H8 crime. It is little wonder, then, that quoting the Bible in Scotland, after explicitly being inquired upon, would result in near instant imprisonment?
"Gordon Larmour, 42, was charged by police after telling the story of Adam and Eve to a 19-year-old who asked him about God's views on homosexuality.

"The street preacher referred to the Book of Genesis and stated that God created Adam and Eve to produce children.

"Within minutes he was frogmarched to a police van, accused of threatening or abusive behaviour 'aggravated by prejudice relating to sexual orientation' – despite not swearing or using any form of offensive language."
The irony here, is that the crime was of quoting from the Bible, which are the central articles of Faith of Scotland's established Presbyterian Church, that—that while rather Leftist as viewed by Americans—is downright hardcore rightwing amongst many established churches of Europe.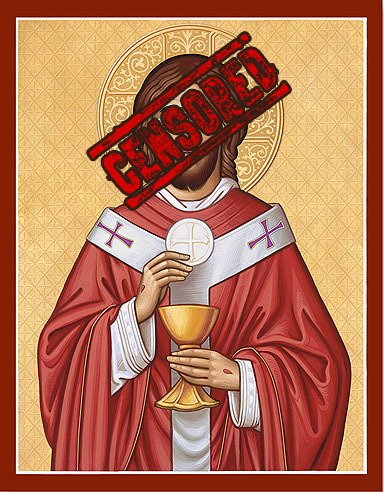 This wasn't a matter of someone forcing their view on others, or even being rude in response to a clear invitation to respond. This is pure Politically Correct insanity treating thoughtcrime as the ultimate sin.