Another "quick takes" on items where there is too little to say to make a complete article, but is still important enough to comment on.
The focus this time: Shut up and take it like a Kafir!
First, a little mood music:
Carrying on…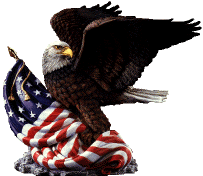 Guess what is beyond the pale at work now?
"The Equal Employment Opportunity Commission, among its other functions, decides 'hostile work environment' harassment claims brought against federal agencies. In doing so, it applies the same legal rules that courts apply to private employers, and that the EEOC follows in deciding whether to sue private employers. The EEOC has already ruled that coworkers' wearing Confederate flag T-shirts can be punishable harassment (a decision that I think is incorrect); and, unsurprisingly, this is extending to other political speech as well.

"…

"'On January 8, 2014, Complainant filed a formal complaint in which he alleged that the Agency subjected him to discrimination on the basis of race (African American) and in reprisal for prior EEO activity when, starting in the fall of 2013, a coworker (C1) repeatedly wore a cap to work with an insignia of the Gadsden Flag, which depicts a coiled rattlesnake and the phrase "Don't Tread on Me."'"

Guess what is totes acceptable?
"Two men who were part of the 'mass frenzy' of sexual assaults in Cologne on New Year's Eve grinned and cheered outside court yesterday after only being handed suspended sentences.

"The Iraqi man and an Algerian were found guilty for their behaviour on New Year's Eve in the city. They were the first of dozens of men to answer for sex crimes although several men have been found guilty of robbery on the night.

"Their victims openly wept in court as they described the torment they had gone through during and after the assaults."
It's not like they raped a small child…

Oh s**t…
"[The Austrian] Suptreme Court decided the grown Iraqi man may not have realised the 10-year-old did not want to be sexually abused by him.

"…

"In a police interview, Amir A. confessed to the crime; telling officers the incident had been 'a sexual emergency', as his wife had remained in Iraq and he 'had not had sex in four months.'"
He admitted to the crime, but his conviction was vacated because the prosecutors didn't explicitly prove in court that the attacker didn't know that the boy didn't consent to being sexually assaulted.
That's modern Europe for ya…
TTFN.