The Marxist vision of utopia can effectively be described as "the dream of eternal college and student co-op."  When it comes to work the modern elitist "college" lifestyle is the normalizing experience for many a budding Marxist:
"It is the vision of hipsters!  They do some meaningful labor that everyone shares and benefits from and spend the rest of the time enjoying the meaningful labor that everyone else shares and benefits from.  Not just the labor of working at some meaningful dream job, but of a collective total existence.  They think that they can work as a barista and then spending the rest of the time doing poetry, studying Marxist philosophy, enjoying interpretive dance, &c.… all without parasitically sucking off of the trust fund set up by Mommy and Daddy.  It is the dream of eternal college and student co-op."
Part of this "college" experience is the social living arrangements with most elements of housing being in common rooms available to the residents of the dorm.  This serves to normalize the idea that one does not have their own living space, but a communal one with others.
This new normalized communal experience, which captures the "college experience" is now real and available for adults, as noted in an article from the New York Post entitled "I'm living like a college student at 44":
"Increasingly, New Yorkers are turning to slick, luxurious communal-living setups. In the dormlike buildings, adults well out of college share kitchens, living rooms and bathrooms, and everything from toilet paper to coffee to a cleaning service is included in the rent.

"'All the little stuff that you would have to go out for and plan and think about, you don't have to think about,' says James Jackson, 27, a Web developer who lives in a new communal building in South Williamsburg, Brooklyn, operated by the co-living company Common.

"Common's Williamsburg property is its third and largest. It operates two other buildings in Crown Heights, Brooklyn, and has space for 100 residents across the three properties. Since launching in October, the company has received 6,000 tenant applications.

"Once accepted — Common doesn't perform a credit check but requires some sort of financial information as well as an interview — residents can show up empty-handed. Bedrooms are fully furnished, and even sheets and towels are part of the deal. Rent starts at $1,800 per room and includes all utilities and Wi-Fi."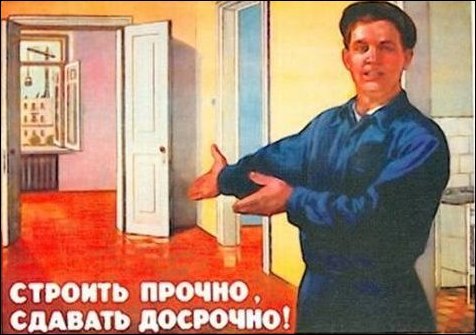 Responsibility seems to just flutter away when you can live like the Nomenklatura…
"At an age when his peers are raising children, Jeremy Schrage, 44, doesn't even do his own dishes.

"The California native, who has lived in New York since 2013, moved into a studio with a kitchenette and bathroom at WeLive for $2,960 a month in May. He'd lived in short-term rentals and Airbnbs, but wanted something more social.

"His new building's communal features include a gym, a chef-caliber kitchen, a whiskey bar, and a laundry room with arcade games and an open keg free for the taking. A deck with two Jacuzzis is under construction.

"Though he is older — WeLive's average age is 30 — Schrage likes hanging out with his fellow residents.

"He uses the building's internal app to make plans with neighbors. 'A guy said, "Hey, I am going to a rooftop party in the East Village at 3. Meet me in the lobby if you're interested." About five of us got some drinks and beers,' he enthuses.

"It's not just socializing that's easy. In the shared kitchen, 'I can use all their cookware and then just put the dishes in the sink and walk away,' says Schrage, who works in tech and has few possessions.

"'I bought a bean bag for my WeLive studio, but essentially I just have clothes,' he says."
Notice that this type of college-dorm like living is getting as expensive as colleges today.  The frightening thing is that with Obama's "Affirmatively Furthering Fair Housing" initiative serving as a bedrock, this style of housing may end up being pushed on cities and towns.
While this is indeed New York where living is expensive as all get out, the surrender of so much of one's living space to the communal horde makes one wonder what might befall those who live in less affluent areas who can't afford to live like the Nomenklatura.
And for those who want their own kitchens, living spaces, and independence, there are arrangements…