Another "quick takes" on items where there is too little to say to make a complete article, but is still important enough to comment on.
The focus this time: Oregon is Doubleplusgood!
First, a little mood music:
Carrying on…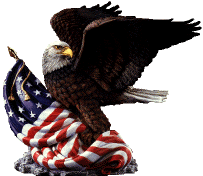 Oregon State University has decided that "Social Justice" isn't just for the activist elite anymore, but shall now require indoctrination of all students!
"[Oregon State University] has plans to implement a new training program for incoming freshmen in the fall of 2016. Dr. Angela Batista, the campus's interim diversity officer, sent an email to students earlier this week asking them to review the proposed training program. This training is ideological by its very nature: students will complete on-line modules in 'social justice learning,' 'diversity,' and 'inclusivity.'

"'This training initiative is intended to provide all students entering Oregon State University an orientation to concepts of diversity, inclusion and social justice and help empower all OSU students to contribute to an inclusive university community,' according to the proposal.

"The modules will brief students on the history of social justice activism at Oregon, stress the importance of diversity and inclusivity, and provide students with resources to 'incorporate the pursuit of social justice within their university experiences.' It will let them know about the Bias Response Team, which provides a website where students can report each other for perceived harassment."

Not to be outdone, the University of Oregon is setting up Thought Police system where students can inform on each other.
"An annual report on the activities of University of Oregon's Bias Response Team provides a frightening yet fascinating glimpse into the practices of these organizations, which are common on college campuses. Students, faculty, and staff who feel threatened, harassed, intimidated, triggered, microaggressed, offended, ignored, under-valued, or objectified because of their race, gender, gender identity, sexuality, disability status, mental health, religion, political affiliation, or size are encouraged to contact the BRT."
Such evil utterances include statement's like "thanks, sweetie," "I don't see color," and a sign that encourages people to clean up after themselves.
Even the student newspaper was reported for giving "less press coverage to trans students and students of color."
It's like the Stasi in drag!

The madness starts early in Oregon, where students can play on opposite-sex sports teams.
"Oregon's state government released a set of guidelines for schools Thursday informing educators that students must be allowed to use whatever locker rooms they want and play on opposite-sex sports teams as long as they say it reflects their chosen gender identity."
The schools don't have to worry about irate parents concerned with their daughters showering with horny heterosexual boys (who "identify" as female), because the parents won't be told!
The guideline can be read below:
Transgender Student Guidance issued by the Oregon Department of Education by ThePoliticalHat
TTFN.