According to the "educated" blathering of the Left, the Duchess of Cabridge gave birth to the 4th in line to the British throne neither a price or a princess, but some entity that may be female, or male, or even a fox, or a ghost, or a tree!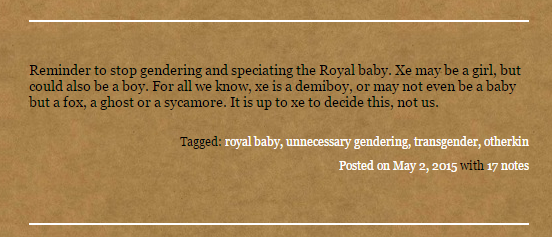 When will those darn H8rz of non-Homo Sapiens-normative oppressors recognize the joy and wonder of being a plant?
Or perhaps… A Larch?