Berkeley is under siege, not from the so-called "police state," but by the violent protesters.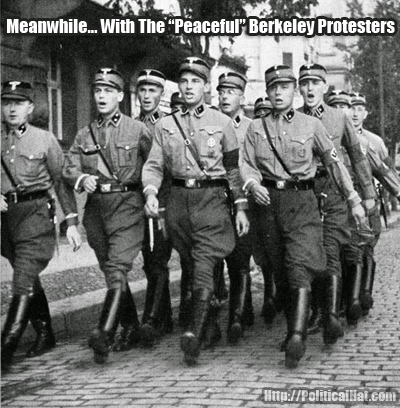 A tiny minority of Berkeley residents and students, along with the area Communists and Anarchists, are using the useful idiot "peaceful protesters" to stop the majority of people from going about their business by disrupting their free movement and by breaking the people's businesses… and their skulls.
They have disrupted the city and surrounding area by blocking traffic and even stopping trains with such insane gusto that they put their lives on the line:
RT @dustyknapp: Another breathtaking shot of the 580 shutdown by #berkeleyprotests pic.twitter.com/rH0CWdKHOa

— Berkeleyside (@berkeleyside) December 9, 2014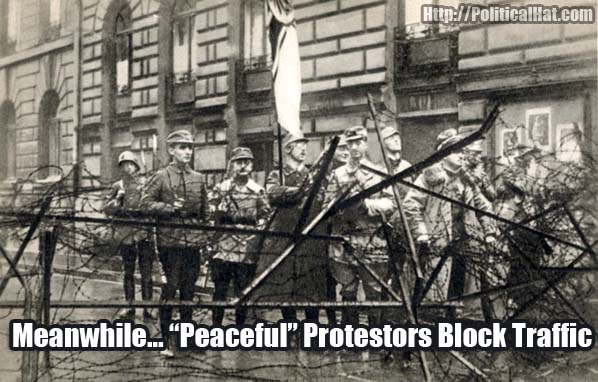 "Civil Rights" are hardly concerned with violent yahoos who happily smash up the Martin Luther King, Jr. building and city hall:
"It's the MLK building, you idiots", sez bystander as #berkeleyprotests hurls chair thru City Hall window. pic.twitter.com/xPsbD5TPhR

— Karl Mondon (@karlmondon) December 8, 2014
The ultimate irony?  An interracial assault under the repetitive chant of "peaceful protest":
White #EricGarner supporter bashed in the head by black men at #berkeleyprotests . #tcot pic.twitter.com/62B4Yx1QsO

— Kyle Rogers (@kyle_rogers76) December 9, 2014
Classy RT @berkeleyside: Man trying to stop window smash at Radio Shack hit in face by another man #berkeleyprotests pic.twitter.com/94CohQru0Y

— Cameron Gray (@Cameron_Gray) December 8, 2014
This man tried to stop RadioShack looters Sun. night, got a hammer to the head for his trouble. #berkeleyprotests pic.twitter.com/MKDBsie3iZ

— Lee Thomas Rodgers (@leerodgers13) December 10, 2014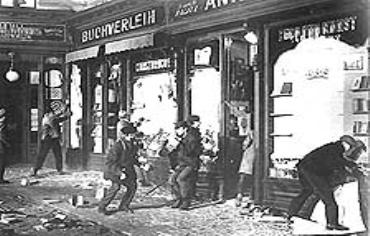 Not only are these modern day Sturmabteilung enthusiastic with a little "peaceful" Kristallnacht, they are even bent on going after the elected city council!
Berkeley might not have a Beer Hall, but City Hall will do… until they relocate to the Marijuana dispensaries…
Even the pseudo-secret "Anonymous" are opening up their pie-holes to support communists and anarchists that would slit the necks of Anonymous.
These protesters are clearly just fighting against the evil power structure of the Jews Kyriarchs.
Why, these peaceful protesters probably even support Gay Rights!
They even have the support of Obama!