Another "quick takes" on items where there is too little to say to make a complete article, but is still important enough to comment on.
The focus this time: Praxis in action.
First, a little mood music:
Carrying on…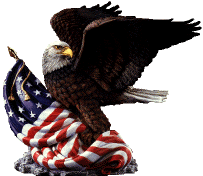 Science must be made to serve the cause, and scientist be made to obey.
"At Texas Tech University, a candidate for a faculty job in the department of biological sciences was flagged by the department's search committee for not knowing the difference between 'equality' and 'equity.' Another was flagged for his repeated use of the pronoun 'he' when referring to professors. Still another was praised for having made a "land acknowledgment" during the interview process. A land acknowledgment is a statement noting that Native Americans once lived in what is now the United States.

"Amidst the explosion of university diversity, equity and inclusion policies, Texas Tech's biology department adopted its own DEI motion promising to 'require and strongly weight a diversity statement from all candidates.' These short, written declarations are meant to summarize an academic job seeker's past and potential contributions to DEI efforts on campus.

"The biology department's motion mandates that every search committee issue a report on its diversity statement evaluations. Through a Freedom of Information Act request, I have acquired the evaluations of more than a dozen job candidates.

"To my knowledge, these documents—published in redacted form by the National Association of Scholars—are the first evaluations of prospective faculty DEI contributions to be made publicly available. They confirm what critics of DEI statements have long argued: That they inevitably act as ideological litmus tests."

Doctors are being taught that objective biological reality is "assigned" as if by magic…
"Students at the University of Michigan Medical School are taught basic anatomy is 'assigned' by doctors at birth, according to teaching materials reviewed by the Washington Examiner.

"Slides reviewing the 'foundational anatomy' of the pelvic region, which were created for first-year medical students, separate male and female body parts into the categories of 'assigned male at birth (AMAB)' and 'assigned female at birth (AFAB).'"

Filtering faculty hires by their loyalty to "diversity" is nothing new, and isn't getting old, at least as far as colleges are concerned.
"Scholars seeking a job in Ohio State University's College of Engineering must pledge their allegiance to diversity, equity and inclusion as part of the process.

"University officials ask applicants to provide a statement that describes their commitment to diversity, equity, and inclusion, along with 'specific examples such as teaching and/or mentoring students from underrepresented backgrounds, outreach activities to underrepresented groups, or conducting research that address social inequities,' according to a copy of the application rubric recently tweeted by John Sailer with the National Association of Scholars.

"The hiring parameters were shown through current open positions within OSU's College of Engineering, which includes a tenure-track faculty position in the Mechanical and Aerospace Engineering Department as well as a tenure-track faculty position as an assistant professor in the Knowlton School of Architecture and Administration.

"These positions are hiring for OSU's nuclear engineering programs and its urban design Race, Inclusion, and Social Equity, or RAISE, initiative, respectively.

"The application also states scholars are expected to participate in and support DEI efforts, which has drawn concern from liberty advocates and state lawmakers."
TTFN.